I received a gracious care package of cherry wood and have been anxiously awaiting the moment to use it, just to smell the sweet smoke and to also, get a whiff of something other than hickory. Had to smoke a chicken for a friend at work, and wanted to fill up the smoker with something else to take advantage of the cherry smoke!
Picked up a little Hormel pork roast at the store that was injected/marinated with an onion/garlic flavoring. Took it straight out of the wrap and placed it on the smoker that had an internal temp hovering around 240 - 260 and sweet cherry tbs. Wanted to cook the lil' roast until internal temp hit 160, foil, rest, and slice.
Overall review - the cherry wood produced a nice smoke ring as you'll see in the pics, and gave a very subtle smoke flavor that made the hickory smoke taste bitter. The roast itself although very juicy when sliced, was salty as all heck. I'm having trouble eating it cause it's so salty tasting.
Lesson learned #1
never use anything but cherry wood, again!
that's enough said on that! #2 will not buy another one of those to smoke again. Way too salty. Am becoming a true smoked meat snob when the pre-packaged stuff just doesn't taste good on my tongue anymore.
Would rather take the time to make my own stuff
.
Here are some pics:
Packaged roast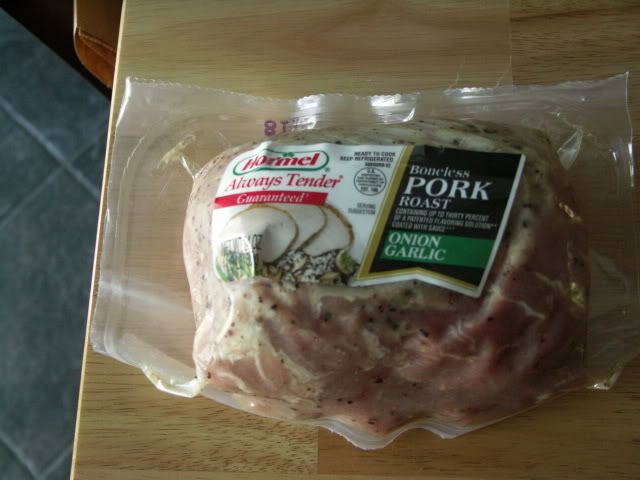 Unwrapped roast on smoker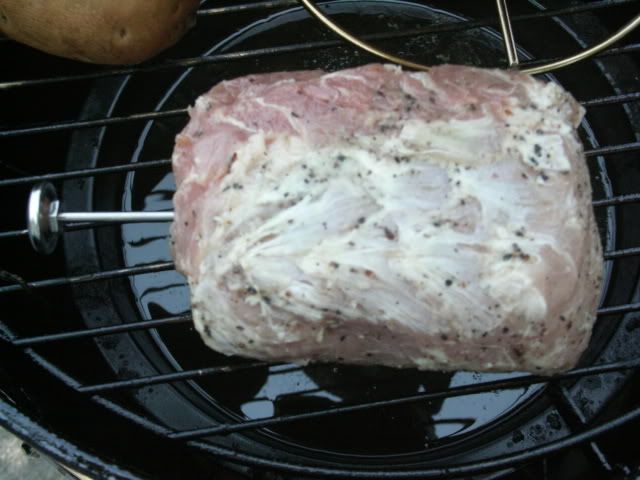 Rested and sliced roast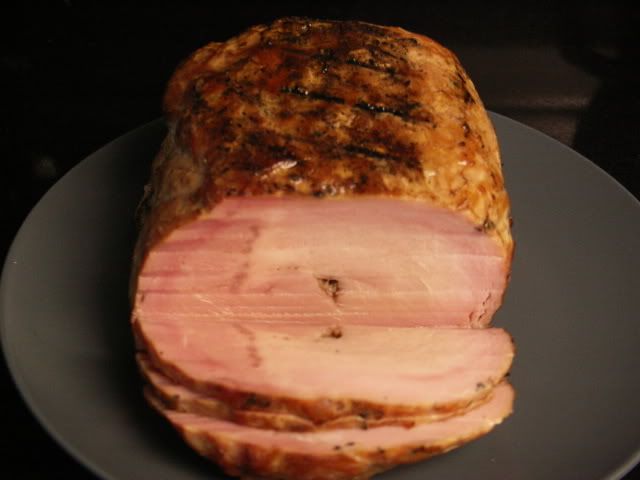 Am curious to know if anyone out there has tried one of these and if so, what they thought of them.