I had posted this and as I hit submit, the ol cannot display this page hit me.
Got another bev and I'm fine again. Take 2
I got the CGSP seasoned yesterday and looking forward to today's babybacks. Of course it's not a nice today as yesterday, you know, PERFECT! Nonetheless, a lil rain will not discourage me from my appointed smoke.
Here they are all rubbed down..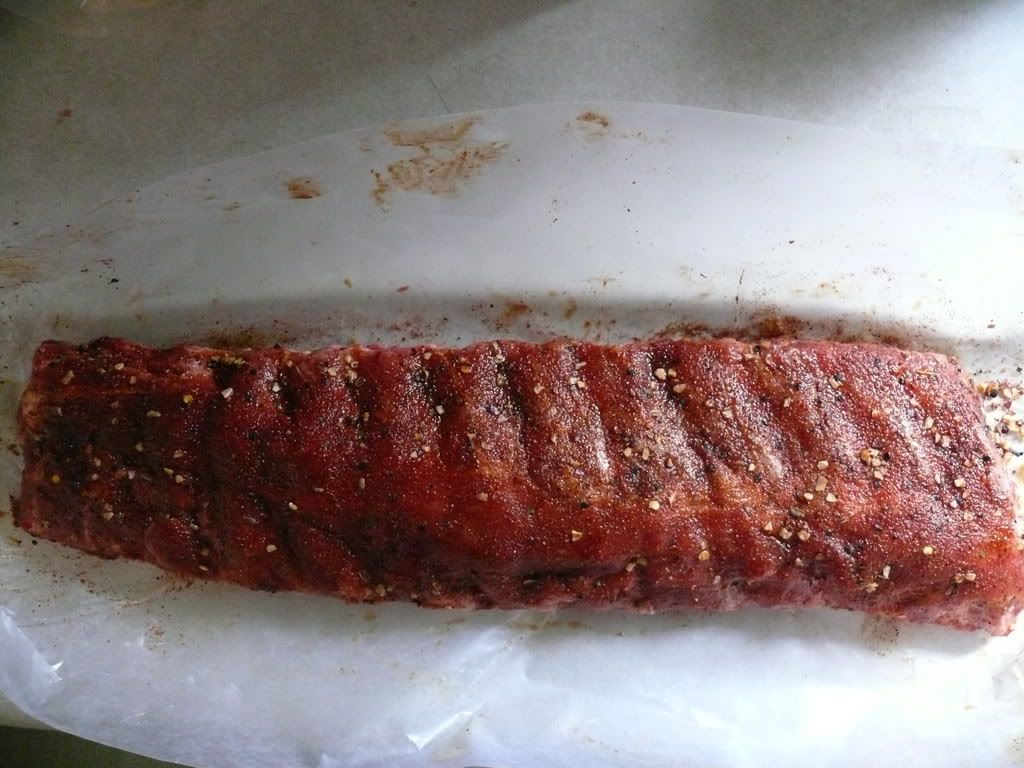 Put the basket on the guide rails and loaded up waiting for hot coals and wood. Someone posted in another thread where they just took a piece of foil for use as a quick baffle. Sounds good to me.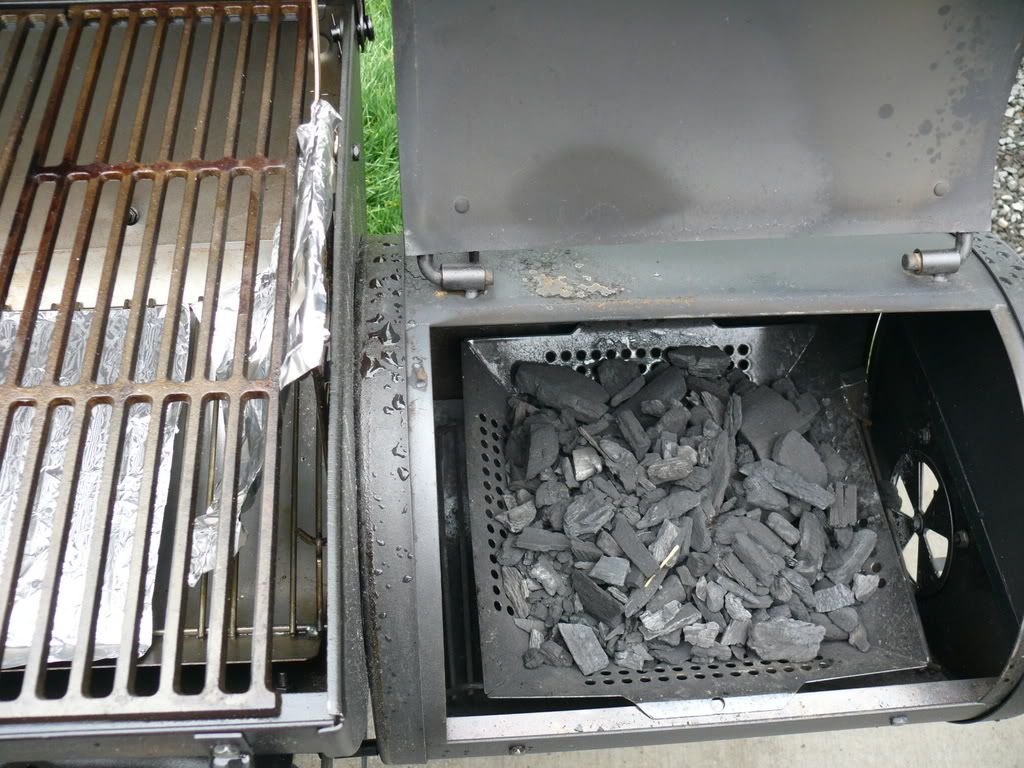 Got it warmed up to about 225 then the babybacks took th' field. Been on about 45 mins and temps around 245. Peeled off 10 deg. while stoking the coals. Gonna go fer the 2-2-1 and see how it goes.
Will update as I go, so stay tuned! Also, I made a good score on some bacon this morning and will give another go at pig candy, this time right on the grid.
Here we are at the 1 hour mark. Ready for a spritz
Where's that TBS? There's that TBS
Here we are ready to foil:
Got about another 1/2 hour in the foil, then time to unwrap. Will get the pig candy goin around then too.