OMG Its Done!
Finished! Removed to the cooler wrapped in towels at 200. Let rest for 1 hr on the first and 2 on the second. Had to eat finally.
They both turned out juicey and tender. What an experience.
Served it up with slaw, and sweet potato cooked in the coals.
Here is the finished Q-view.
Just unwrapped for the first time. Bone slipped right out clean.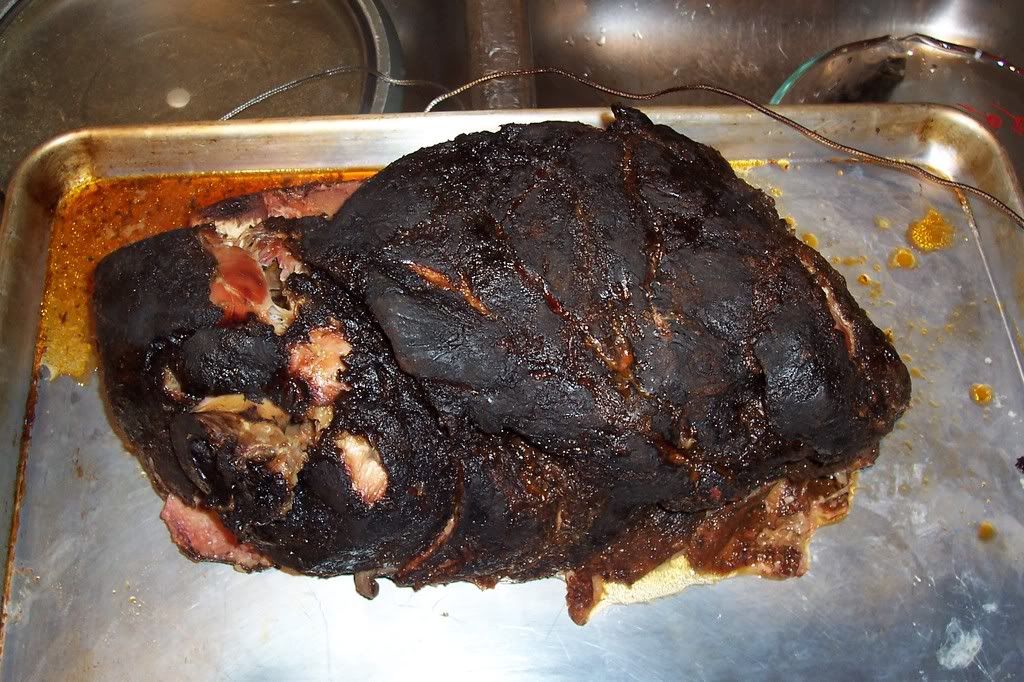 Pulled and ready to eat.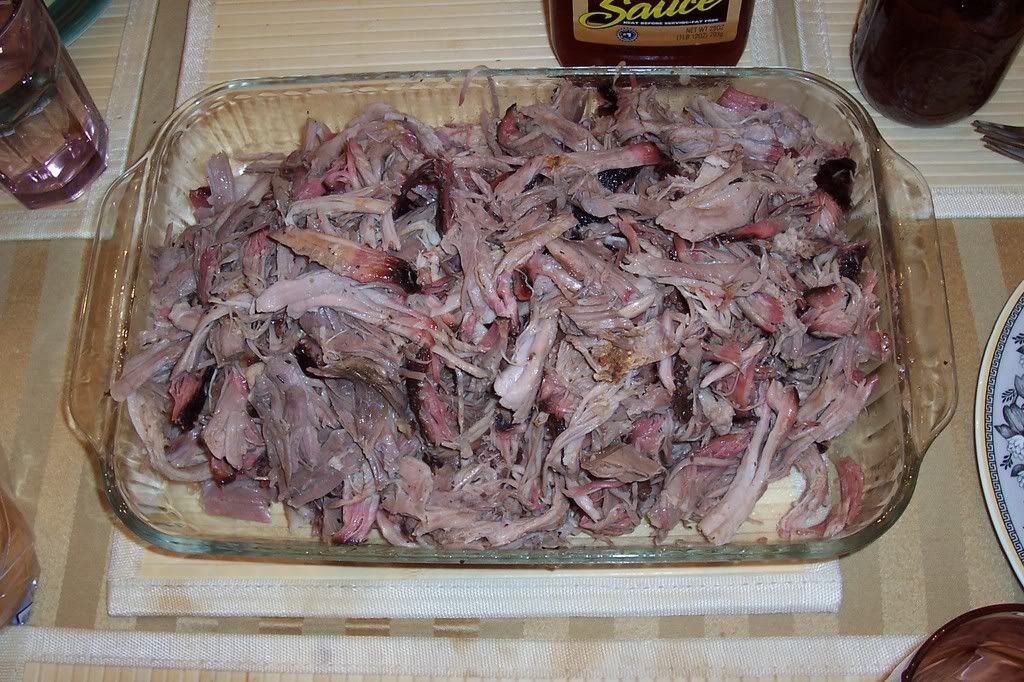 I'm bushed! Cook time was almost 16 hrs at 220.
Time for bed. Good night!