First, I stripped the membrane on the pieces, then marinated the "brisket", and ends in a soy sauce/vinegar/worstershire/garlic powder/black pepper marinade.
Smoked for 5 hrs
Made a Pure maple syrup (the REAL kind) and butter reduction. Boiled it to a candy consistancy. Use 1pint syrup & 1 stick unsalted butter.
Glazed the trimmings in layers until a "candy" coat was achieved.
You can't stop eating it!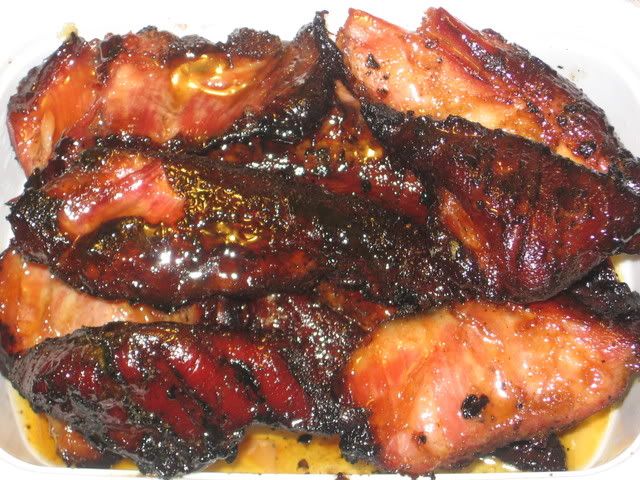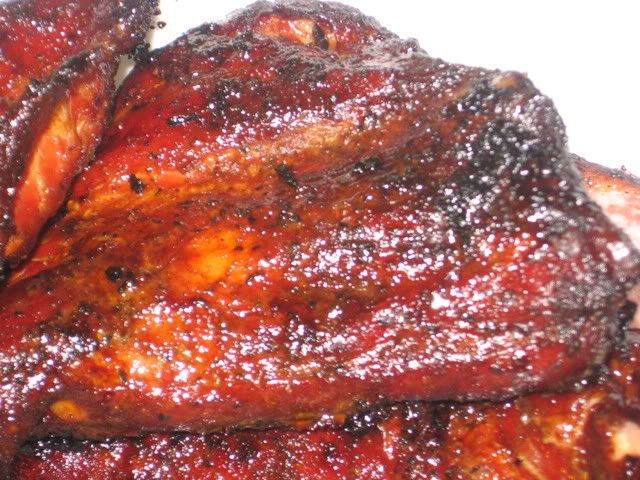 _________________