I had 4 in the freezer that I thawed yesterday. I usualy grilled them but this is the first time with my new MES.
First thing was to rub. Mustard, brown sugar, salt, lemon pepper and a dash of fajhita dust and cayeanne.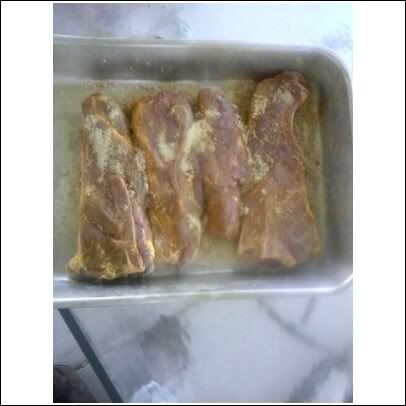 I lost a pic of the first spritz. 225 and hicory, apple, and misquite.
Next Was Out for a rest.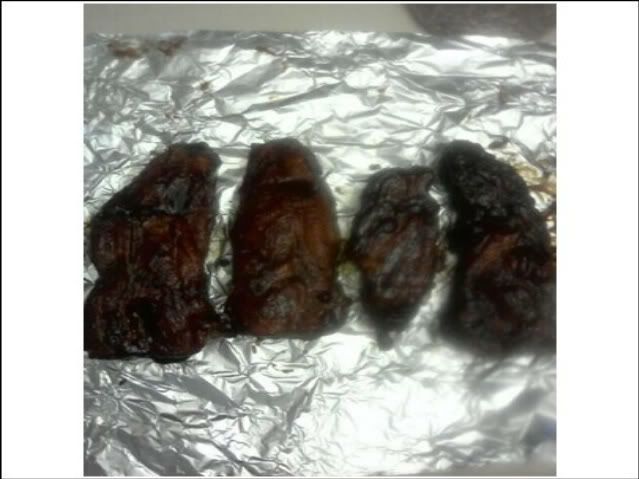 On the Webber for a little crispin' I like them crispy. I used KC Masterpiece, brown sugar, garlic powder, and Terriyaki for the sauce.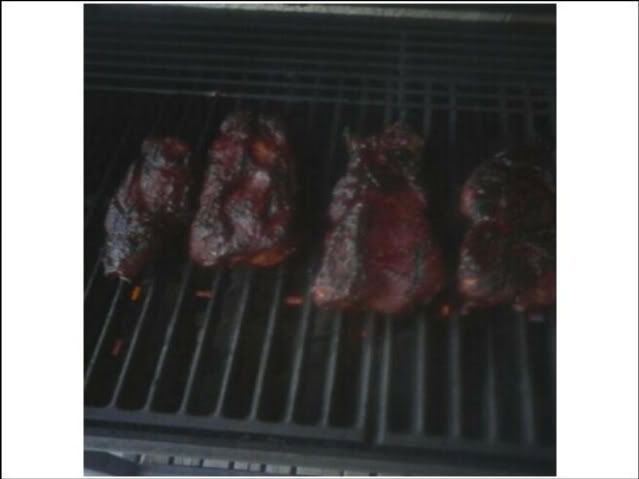 Out of the Webber and on the plate.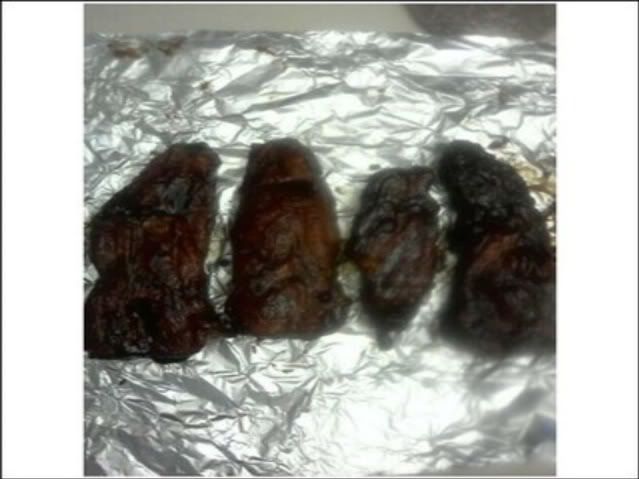 Just had a taste and they were the best, tender and juicy, still wipin' my face off.
Enjoy the view.
Next Qview will be with my digital, and not a cam phone.