Thanks to gypc's thread
here
, I found a 5 lb. eye round this weekend at BJ's Wholesale Club for just $13 so I thought I would give it a shot!
Started the marinating process last night, same recipe as gypc with soy sauce, worchestershire, oregano, thyme, salt pepper, garlic, and lemons.
Sorry for the bad pic, I must have moved.
It went on this morning around 11 AM to be going for about 8 hours (I hope). Colas going strong, a bit over 250 w/ maple wood, I hope thats a good choice because it is all I had.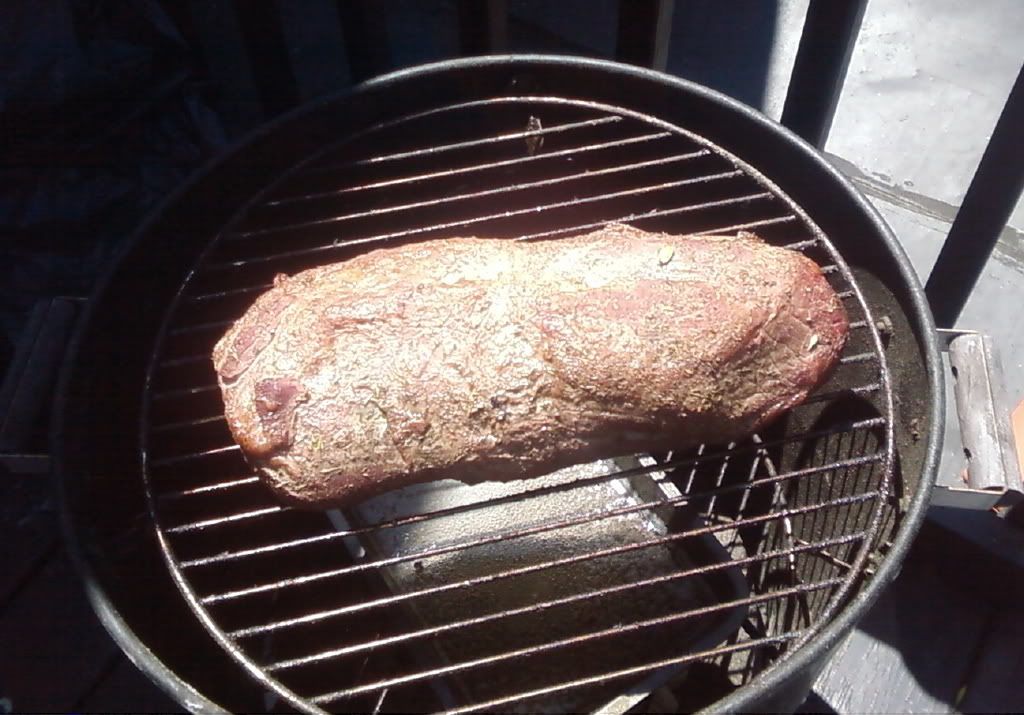 Just a quick pic of my setup, basic Brinkmann's smoker.....the maple is already billowing!