Decided to do a whole yard bird on the smoker yesterday. It was a big bird, 5.5 lbs. First, I put a coat of Mayo on and then tried some Old Bay seasoning for the first time. I don't know why I even bother though as we don't eat the skin. At the same time, I was marinating some breasts in a Jerk sauce. Here are the fixins: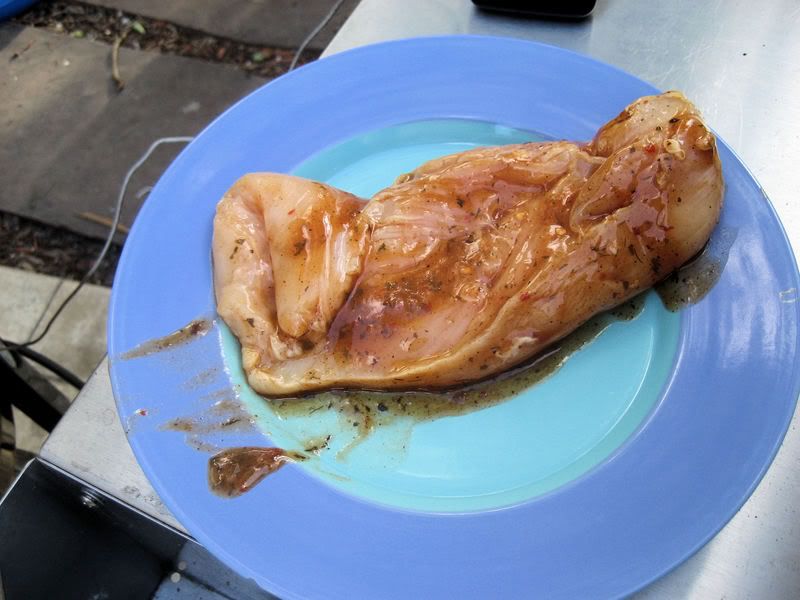 Well, the smoker was at 300 and I used apple juice for the beer can part. Here she is on the throne and ready to cook: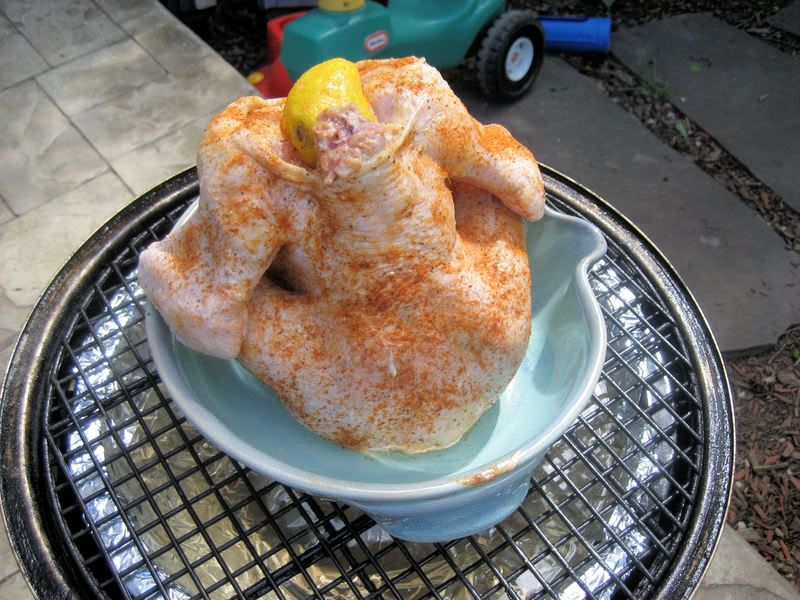 The smoke took 3 and a half hours to finish. The breasts went on the gasser and were cooked at 400 for 10 minutes. The were very moist and tender. After the whole bird was done, I tented it with foil for an hour.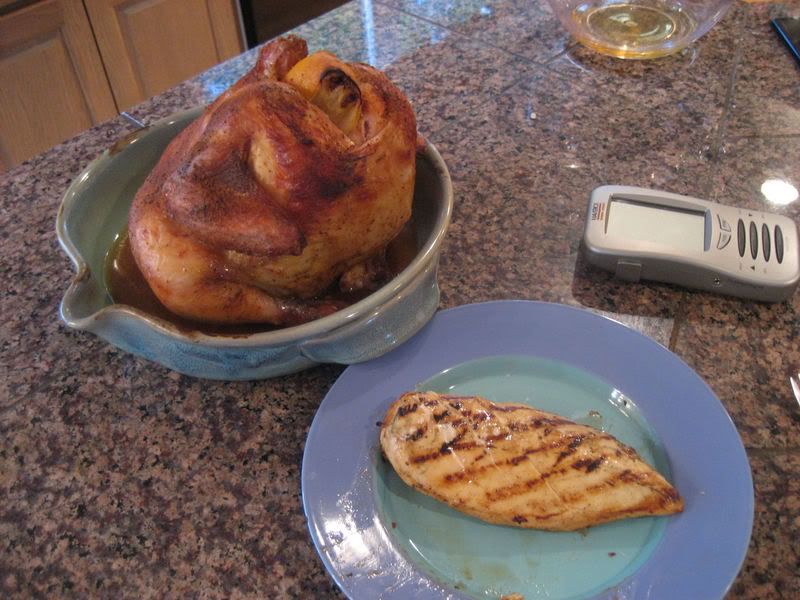 After it came out from the tent, it fell apart so easily. The meat was moist, the smoke was there and I just pulled it for sammies and chicken salad. Best one I've done yet. It was the first time I used the cermaic pot for the beer can. It catches all the juices as well. I will certainly keep using that. Here's the result with white and dark meat respectively.