After last night butt whoppin by the Detroit Red Wings, I figured I'd dedicate this smoke to the memmory of the lowely penquins!
It was real tough gettin up at 5 am, so I didn't!
, fell out of bed at 5:45 and got the Lang warmed up, and the pork outta the fridge.
What a sweet morning it was turning out to be!
a lil TBS and some birds and a lil breeze, but not too shabby.
The usual suspects for a porkfest at our place. Butts and ribs!
this is soon after they went on at 6:30.( about 45 minutes into the smoke)
2 hrs later, they got some jumbo company!
3 fatties came to rest next to the other white meats!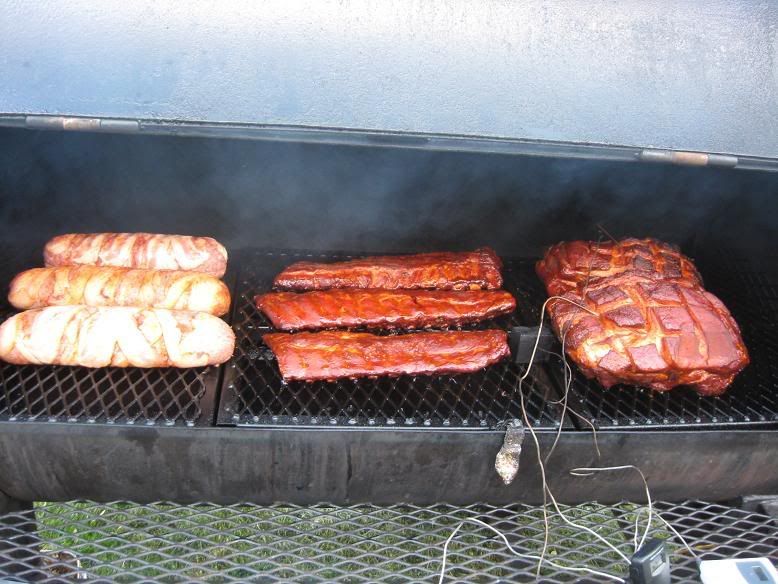 and here are the last pics before the ribs got some aluminum armor!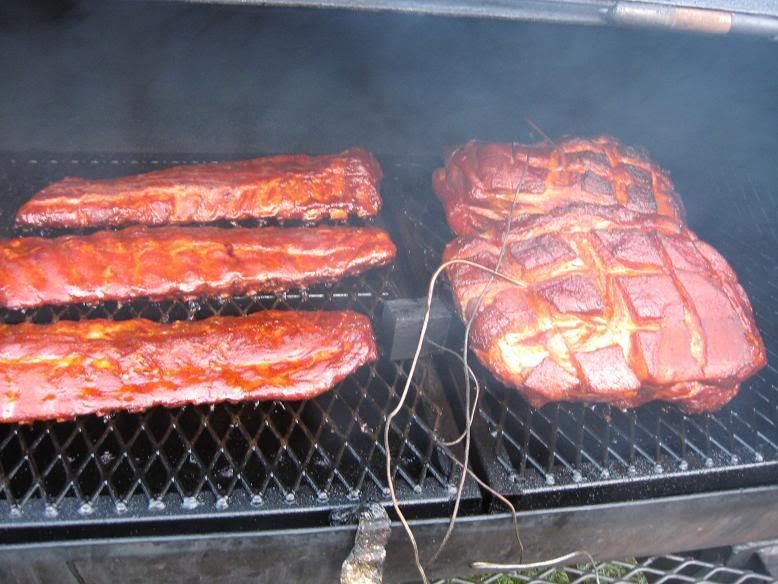 I'll check back a lil later after the fatties are done, and the ribs are cut for lunch! I would imagine these butts will be getting their armor right about Race time, maybe a lil sooner!