Last weekend was a holiday weekend and that being said, I belive that there must be a law somewhere states that a man must smoke meat on long weekends, so not being one to break the law, here is my Q-view.
I decided to smoke some ribs, and tried my first fattie. I went with a simple pizza fattie, peperoni, pizza sauce and shredded 3 cheese blend.
Some nicely rubbed ribs. I saw a post here for a rub that was taken from Alton Brown's show "Good Eats" and gave it a shot.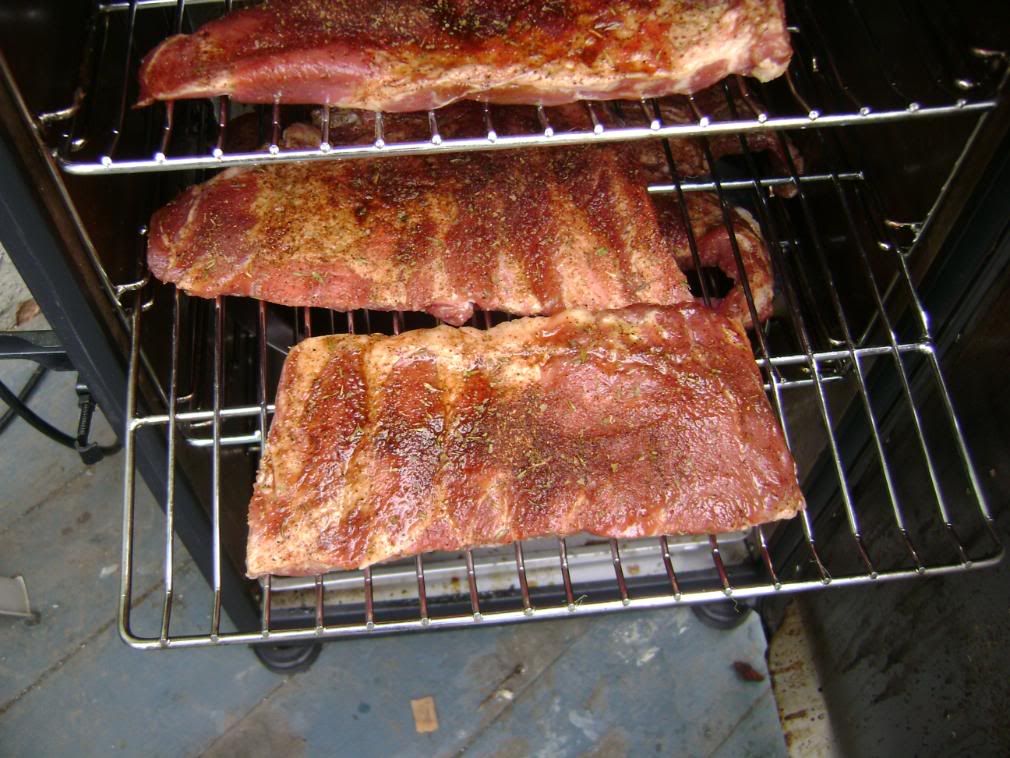 2 hours into the smoke.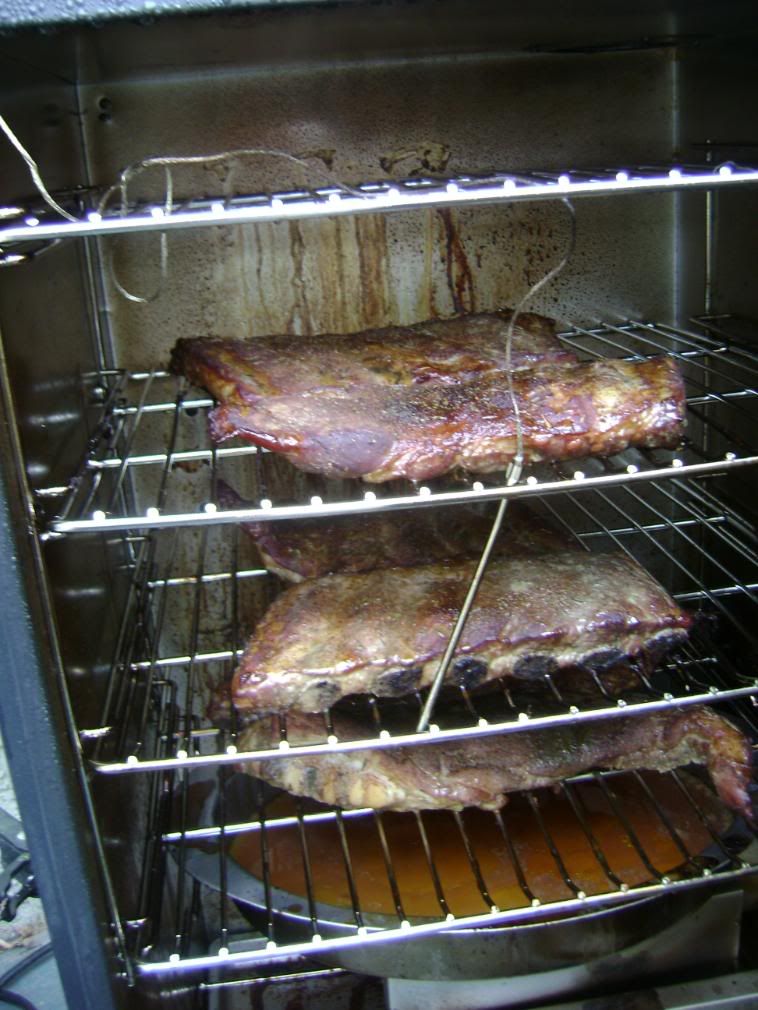 I like to glaze my ribs with a homeade glaze. Pre-Glaze ribs out of the foil.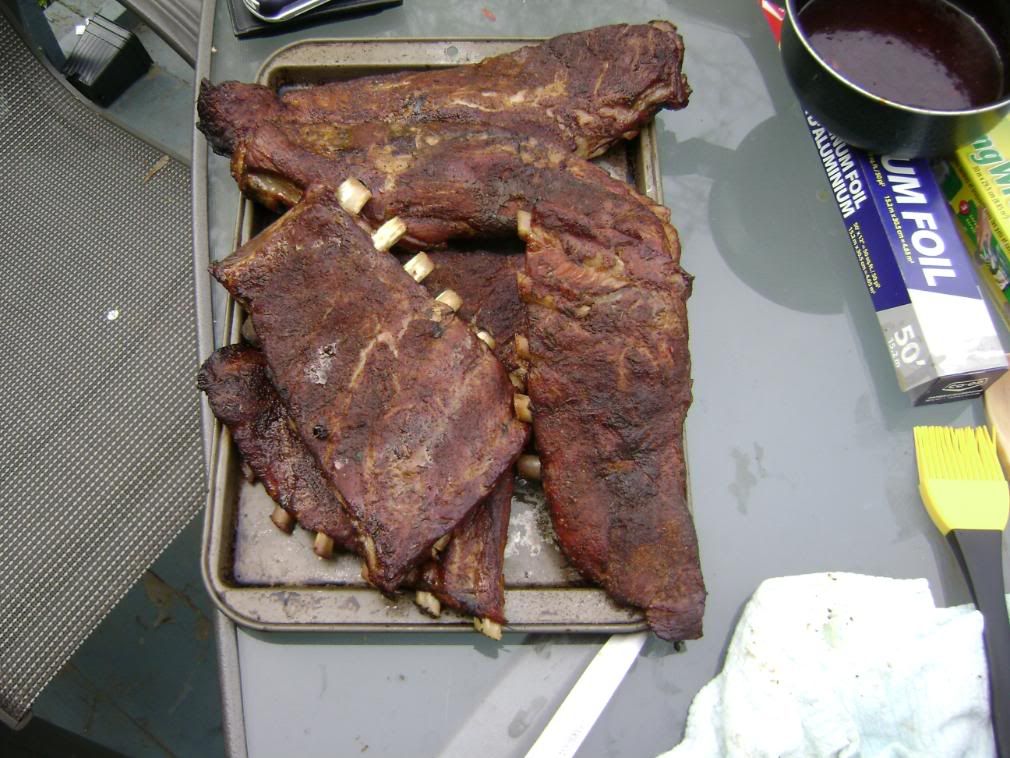 Pot of GLaze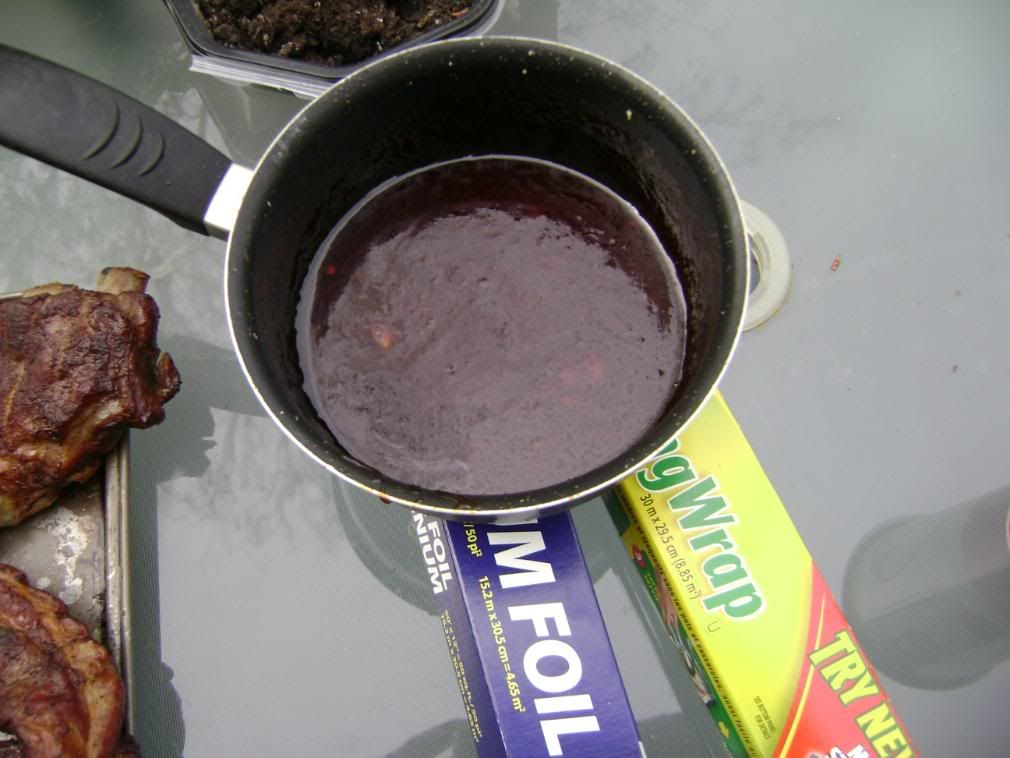 Glazed ribs
Houston we have a problem. My fatty went BOOM!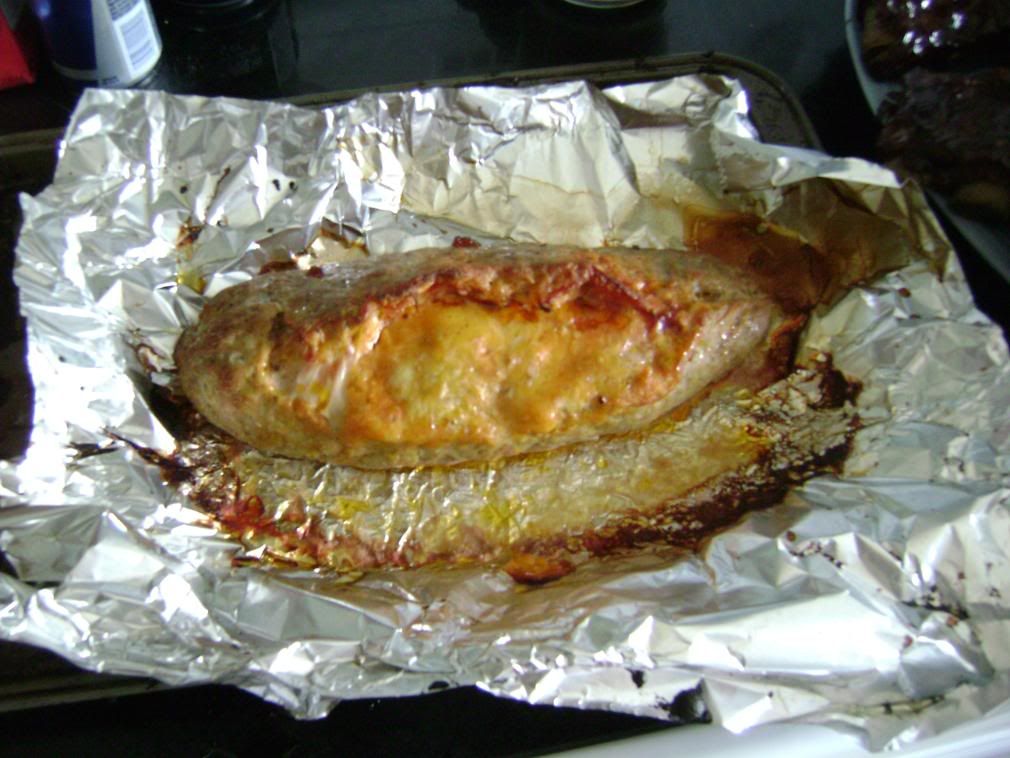 Time to dig in.
All in all a good smoke, and a learning experience with my fatty. I will roll it better next time.