Had some
briquettes to get rid of so I decided to finish the mods on my SnP. Can't see the digital but the other 2 thermos have the same temps.
Put the dryer vent in. That helped allot.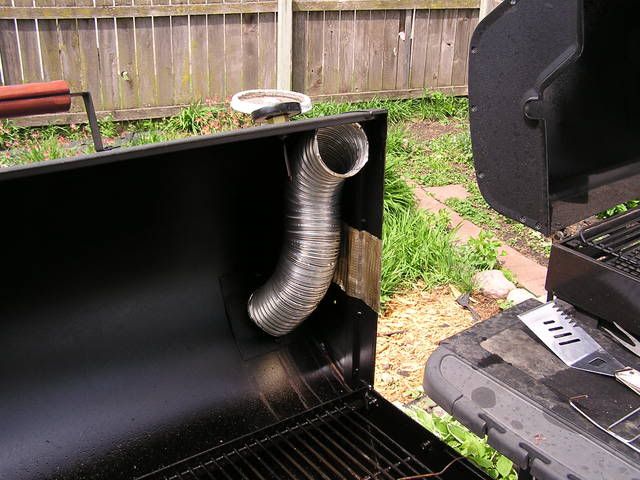 The temps were still about 10-15* different from side to side. My baffle wasn't tight on the sides so I just tucked in some foil and that made all difference in the world. The temps stayed even on both sides.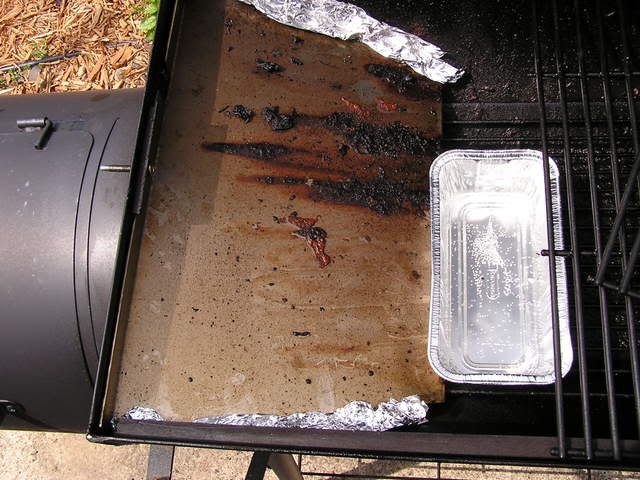 Now if the storms will hold off Sun. the ribs will be on!