Doing pulled chix for tomorrow. Got a couple experiments going here. The first involves trying to keep these boneless/skinless chix thighs from drying out (I brined these too). Thanks to NavionJim, I'm trying the mayo route. I rubbed about 20 with mayo then put the rub on. I did about the same # with olive oil, then the rest as is. The 2nd test is about creating more surface area as I clearly have too much bird to fit on my Chargriller.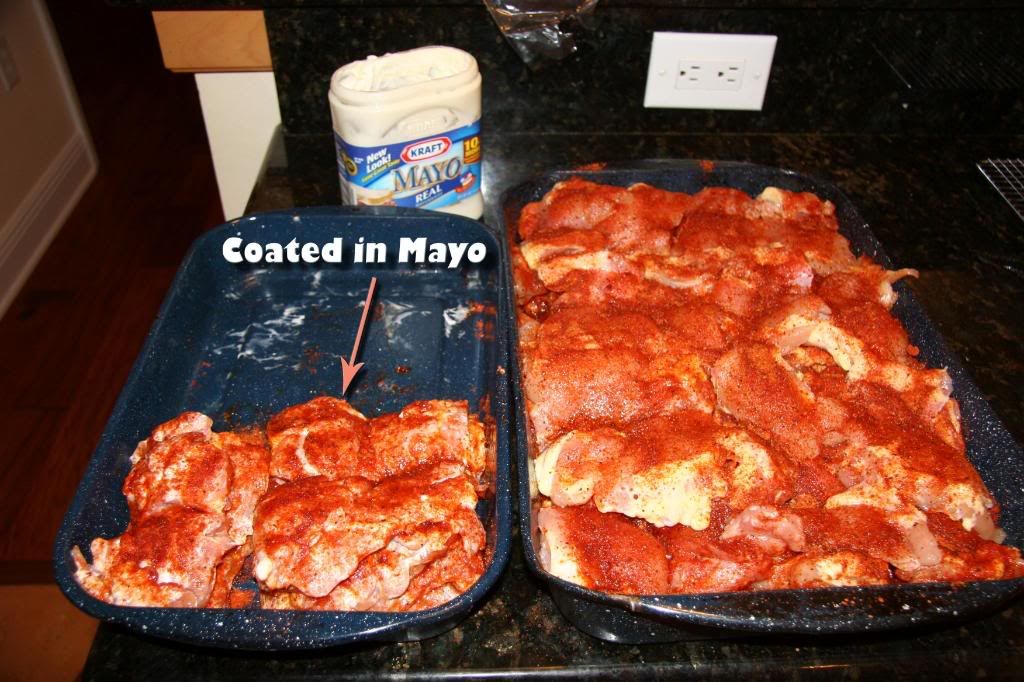 For the second level I took a turkey v-rack and flipped it. I then just took a cooling rack and placed it on top. The other rack is just something I found around the house.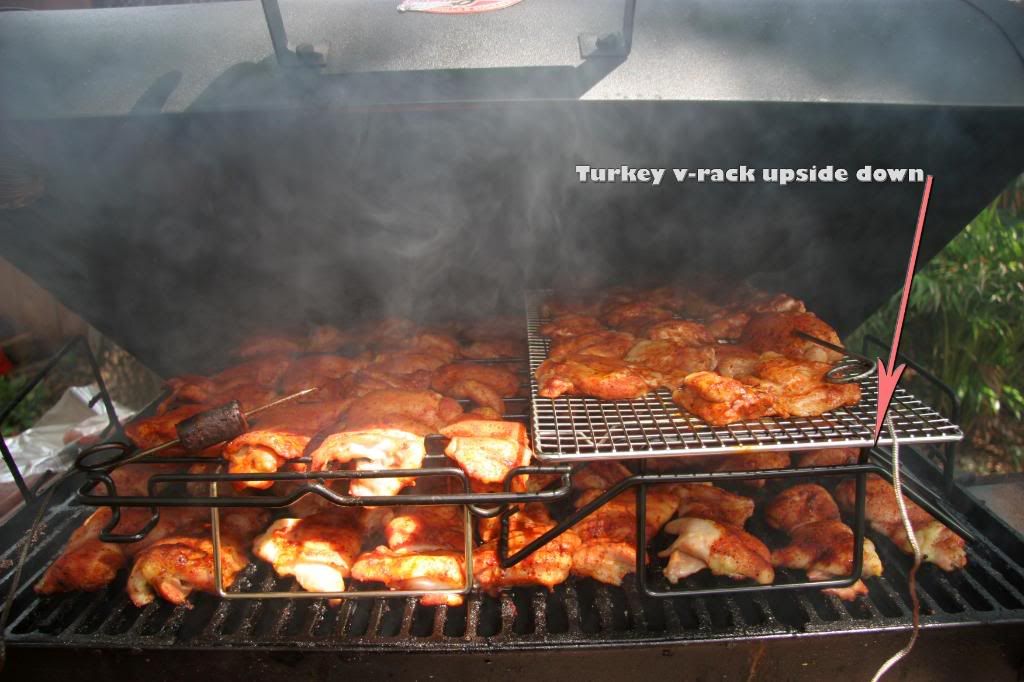 At the time of this shot, the upper rack was registering about 10 degrees hotter than the surface grates. I'll keep you all posted with the final Q-view.
I did these ribs this morning, taking it 3-2 and will wrap from tomorrow and heat up for the final hour.