I'll be getting started tomorrow sometime after noon local time here.
Here is the list of things that I will be smoking:
16#-17# brisket
10 Country Style Ribs
Chicken
Fatty (pepperoni & mozzarella cheese)
I am expecting to be smoking the Brisket for anywhere from 20-24 hours, and throwing the ribs, chicken, and fatty on sometime throughout the night. Going to be a night full of drinking some beer and playing some poker online.
My grill is nothing but a perfect flame 5 burner grill(will post pics of mine tomorrow). We are looking at getting a GOSM, but that is to come in the future.
I will be using a combination of Hickory and Mesquite wood chips to produce the smoke.
The rub was a custom made concoction and I am going to be making a Jack Daniel's Mop.
Now for the pics of the meat, everything except for the chicken and Fatty.
Label of my Brisket: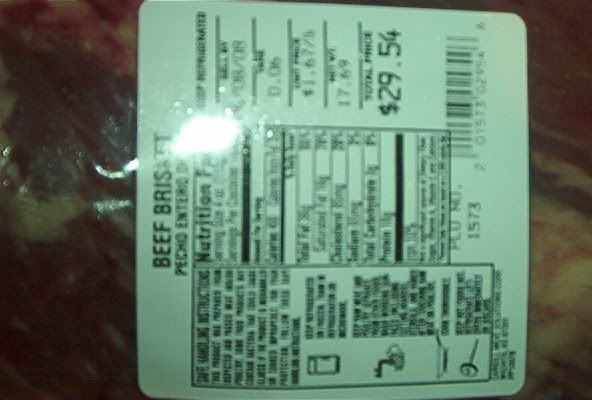 Top and Bottom of the Brisket in the wrap before I did any trimming: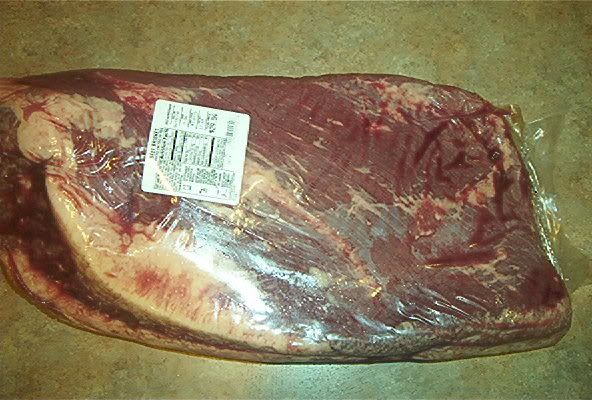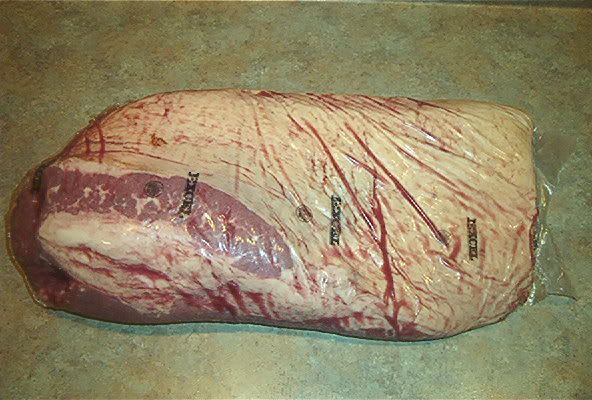 Top and Bottom of Brisket after a little bit of trimming: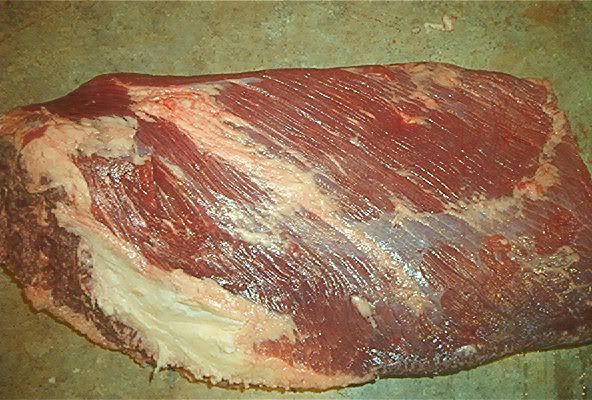 Top of Brisket after applying the rub: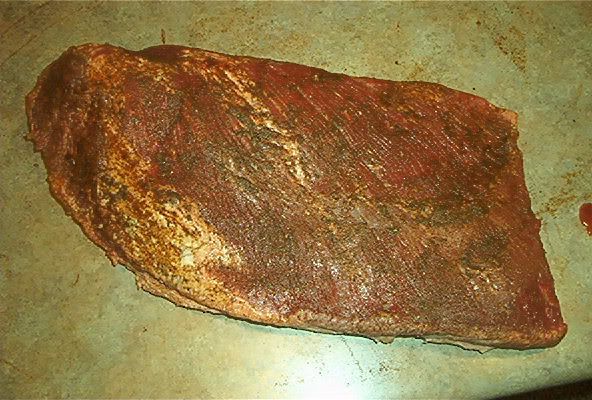 Brisket all wrapped up to rest in the fridge overnight:
Ribs with rub on them ready to be wrapped and put in fridge for overnight: