Hey guys been a while.
we've got a Memorial Day get-together coming up, expecting around 50 people, and I'm in charge of the meat
I decided to do three 4lb chuck roasts, two ~6lb butts and a pair of loin end roasts (5lbs together) I had in the freezer. I'm going to take them all to 200F and pull them, the beef will become "BBQ beef", and the loins and butts will be mixed for pulled pork. Both meats will be for sammiches. I used the recipe for "Wild Willies Number One-derful rub" from the book Smoke 'n Spice.
I'm hoping that will be enough meat (never cooked for this many before, do you think that'll be sufficient?) Also wondering if I should add finishing sauce before or after reheating, and if I should use the finishing sauce on the beef or only the pork?
Q-View to follow shortly.
Q-View:
Also put on a sausage (can I call it a fatty if I didn't stuff it with anything?) was excellent!
loins rubbed and ready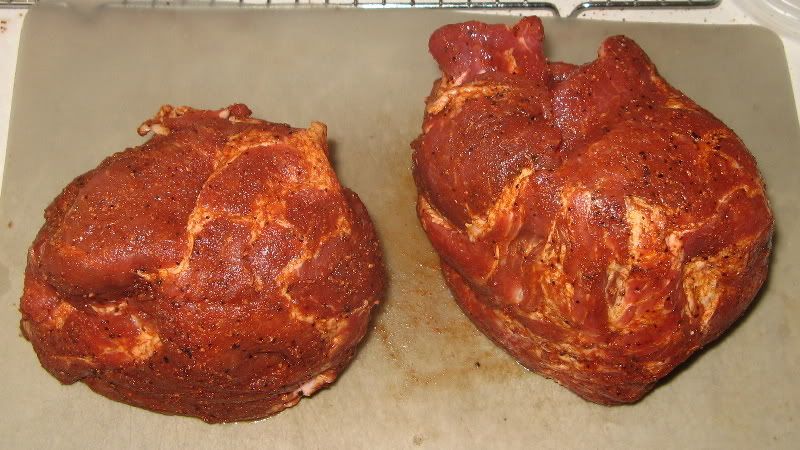 butts cut in half and rubbed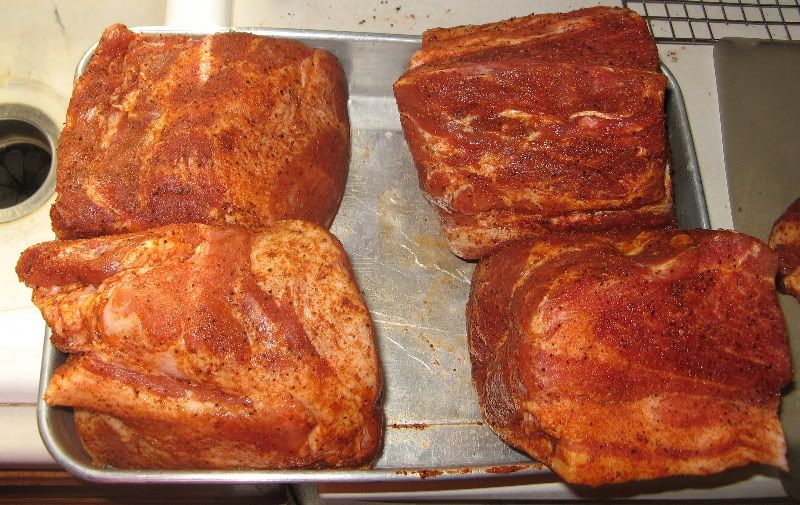 chucks rubbed and ready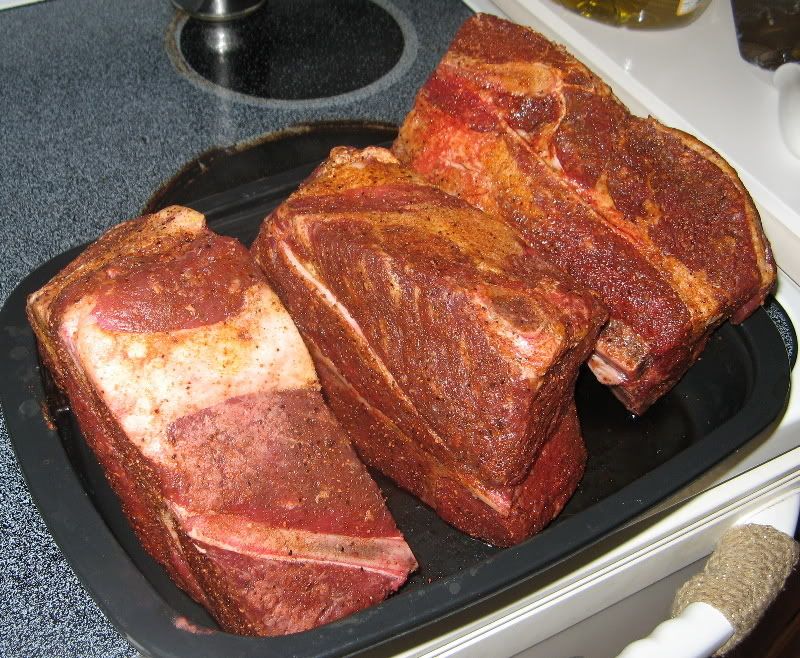 everything at around 130F (loins on top)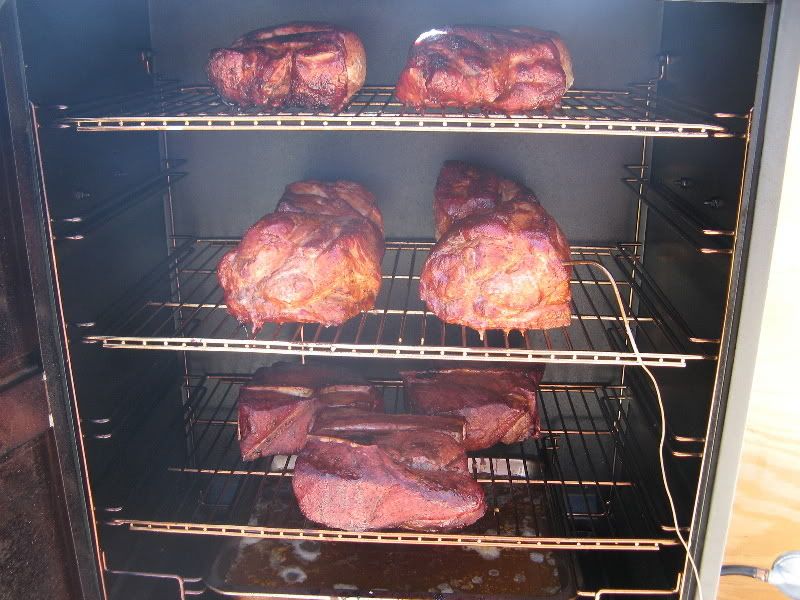 butt finished and ready to pull
pulled chuck
pulled butt