I decided to make a second attempt at smoking some fish since the first one was so good.
While we were out at one of our favortie seafood places having dinner the other night, they had some fresh Walleye for sale. I have always heard great things about Walleye so I got 4 fillets. Two of which I grilled and two went to the smoker. I included a Salmon fillet as well. The grilled fish was very good.
I brined them for 5 hours in a basic fish brine. Afterward, I sprinkled pepper seeds on the fish just like what you typically put on pizza.
Then, they stayed in the fridge with a rack for roughly 12 hours as the pellicle formed. I used apple wood and kept the temps at 200. Normally, I smoke fish to 140 internal but these weren't cooperating so much. Once past 140, I just eyeballed it as to how they looked and flaked. Here's where we were done essentially.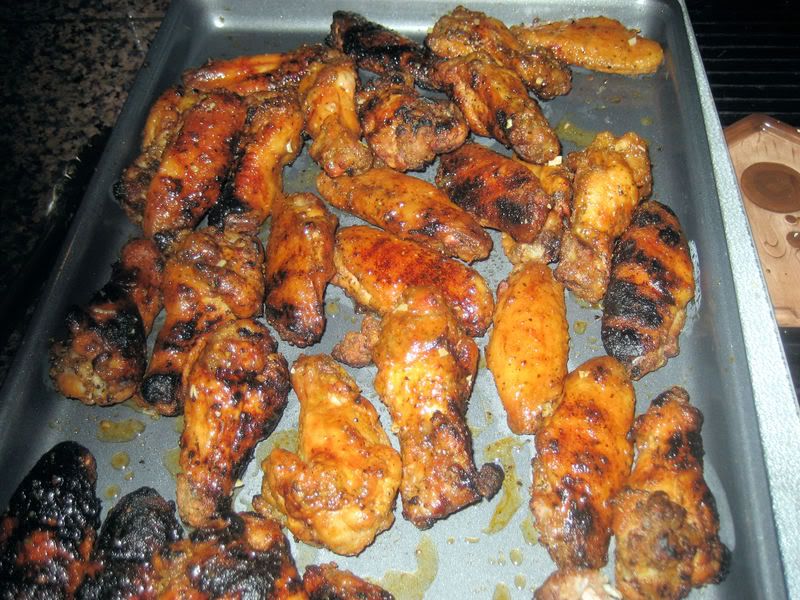 In short, the salmon turned out good although it doesn't have a great look to it. The walleye was terrible. It was Very salty. It came out of the brine a little strange to so I wasn't expecting much.
So, we picked at the salmon some and then vacuum packed it for a later day.
End result, one fish was a waste, one was good and I have some work to do to get back to where I was on my first fish which was Dolphin/Dorado/etc.