Did some BB ribs and a fatty for a party at some friends on the lake Saturday. Used the Charbroil Silver Smoker as I'm trying to gain experience using wood as the fuel. Used a mixture of oak and cherry. this is a pic a couple hours into the smoke.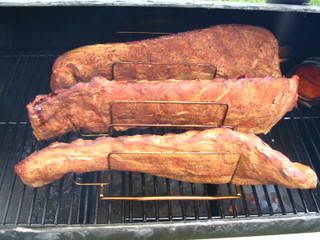 The fatty was Italian sausage, shroom, peppers, onions, and mozz. The people having the party are Italian so........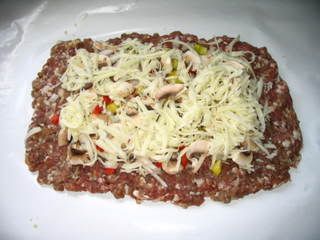 This is the interesting part. I now understand how a fatty got its name. I used lined white butcher paper to roll in and when twisting the end in to seal it guess what I had sitting on my counter? Yep, a fatty!!!!!!!
And a big one!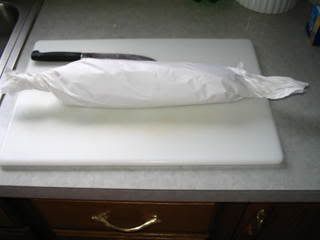 I'm guessing that whoever invented the fatty must have done the same thing!
Didn't get any shot of the finished product as I was running late and they were hungry but turned out fairly well.
Still gotta get use to wood. I think I may have loaded the fire box up too much with coals and choked the fire as temps were not as high as the trial runs I did. Can't wait to try again.