I have been a smokin' fool since I got my MES Thursday.
My very first try at a fatty was a success. Last night was smoked Salmon burgers and baked beans, no pics, sorry. Everything has been outstanding.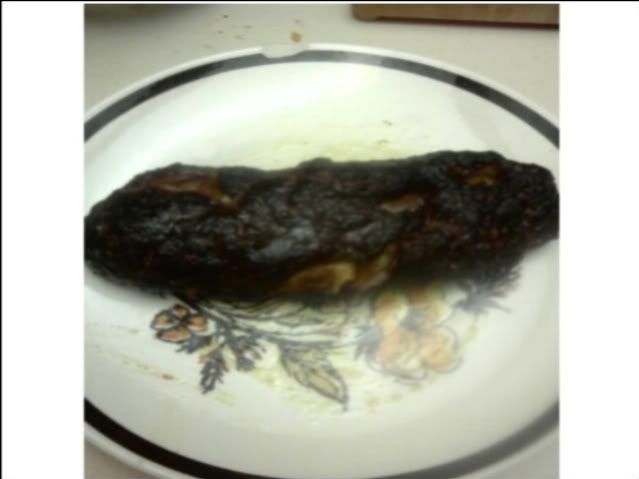 I bought a Rib Loin yesterday from Albertsons for 1.49 a pound. I had the butcher remove the chine bone and here it is.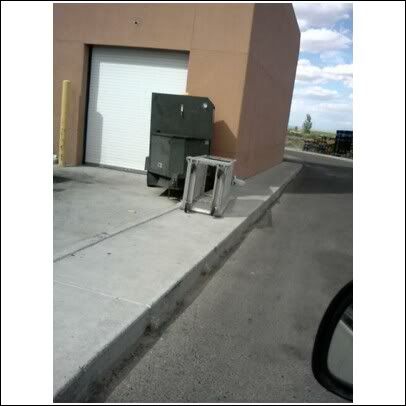 I boned the loin next.
Here is the loin.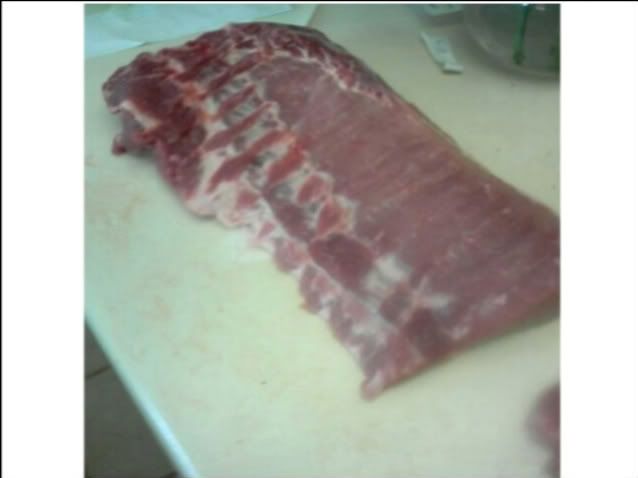 Next is the rib.
I guess I forgot to take a pick of the loin, you get the idea.
I rubbed with yellow mustard, Yoshida's marinade (from Sam's) garlic powder, lemon pepper, brown sugar and a dash of sea salt.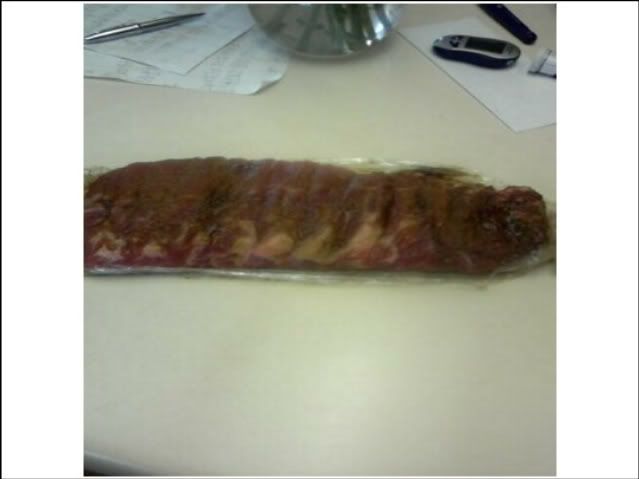 After 1 hour of smoke I spritzed with apple juice.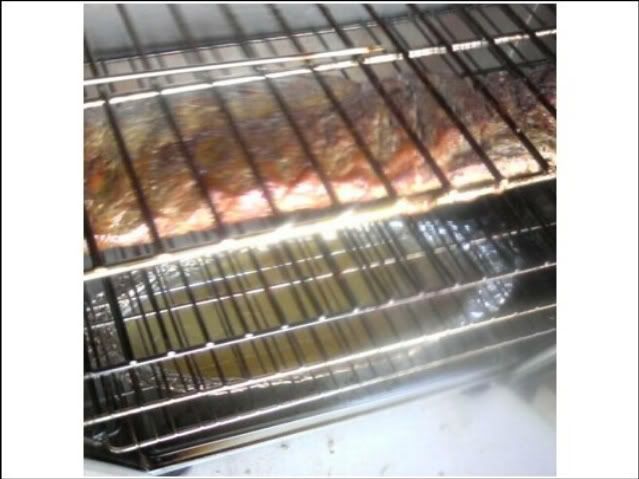 I has been over 2 hours and as soon as the smoke stops I'll foil with apple juice. Because of time, someone can't wait to get her hands on the bones, I'll just finish on the Webber with some KC Masterpiece sauce, brown sugar a dash of Tabasco and some chili powder for good measure. A couple of corn on the cobs, along with a side of beans, and that's it.
Ready To Foil, I doub't she will be able to wait till they are tender, so she will have to eat some chewy ribs, we'll see. She is alraedy asking how long?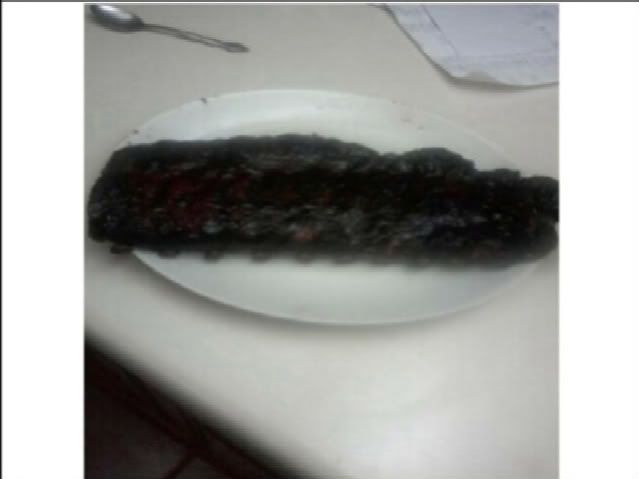 Oh, a Fatty for good measure.

It is very hard to cook here with the altitude, hell, it takes 20 minutes for pasta instead of 8.
Everything came out perfect, the pics suck and don't show the true colors, etc. For the first weekend smoking with a REAL smoker it was a total success.
I do like things a little crispy and maybe some pics looked burnted, believe me they were not.