Okay, I finally got some pics of my mods- and some stuffed burgers!
First, let me tell you that I bought the Lowe's basket, and I also bought 2 Chargriller baskets.
The Lowe's basket is FAR better for firebox use, and the Chargriller baskets are FAR better for indirect grilling/rotisserie use. Here is a pic of them side by side so you can see the size difference: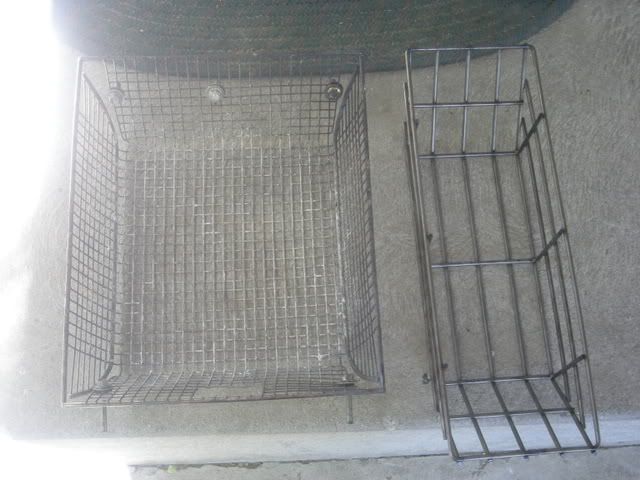 The Chargriller basket is longer and skinnier. It doesn't even fit across the firebox. So the only way to get it in there is to sit it on the ash pan. However, the Chargriller box fits perfectly on the end of the main cooking chamber. With it being narrower than the Lowe's basket, it gives you more room for indirect grilling. Here is a pic of both of them side by side, sitting on the grill, so you can see how the Chargriller is a better choice for use in the main chamber: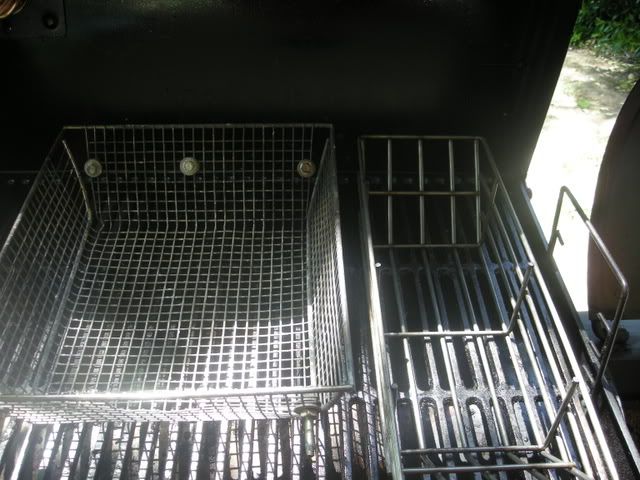 Now that we have that out of the way, let me show you what I did with my Lowe's basket and how it works...
First, I tried to use it without any mods. I saw the posts where some people are able to fit it in the firebox and sit it on the rails with no mods at all. I actually used it this way last weekend. It was a balancing act though and it kept falling off. It just didn't quite fit right. So I got out my reciprocal saw and started cutting. I cut off the wire "loop" ends, and cut off the handle bracket (leaving a small, handle shaped hole in the basket). I then put some nuts, bolts, and washers through the sides so it could sit on the bolts on the "grill rails" that are inside the firebox.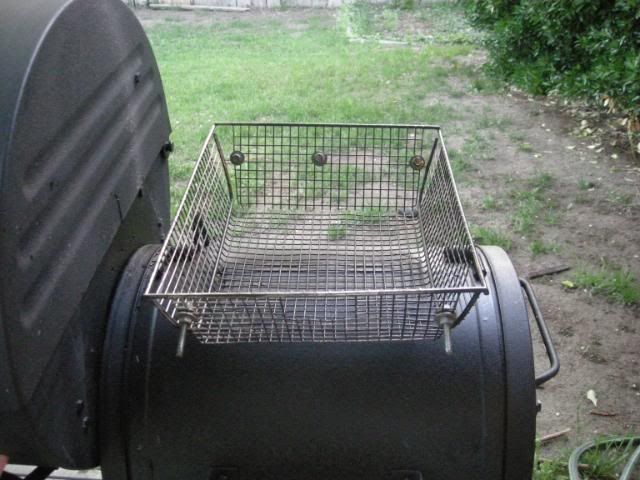 Here is how it looks sitting in the firebox: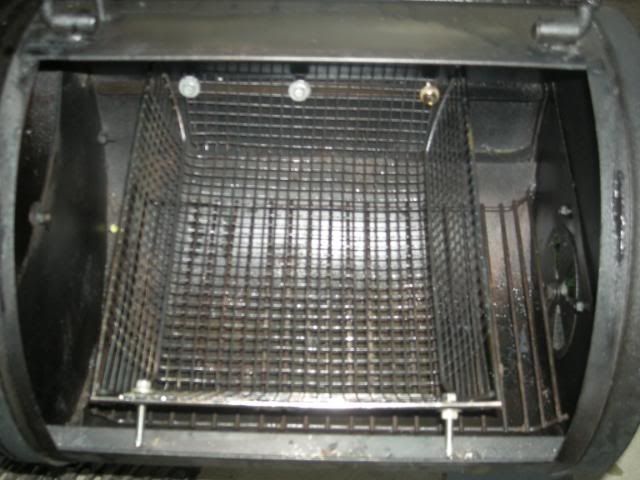 And this lowered the basket (lower than the cooking grates) but it is still a few inches above the ash pan. Here is a pic from the side, with the ash pan halfway open, so you can see how much room is between them: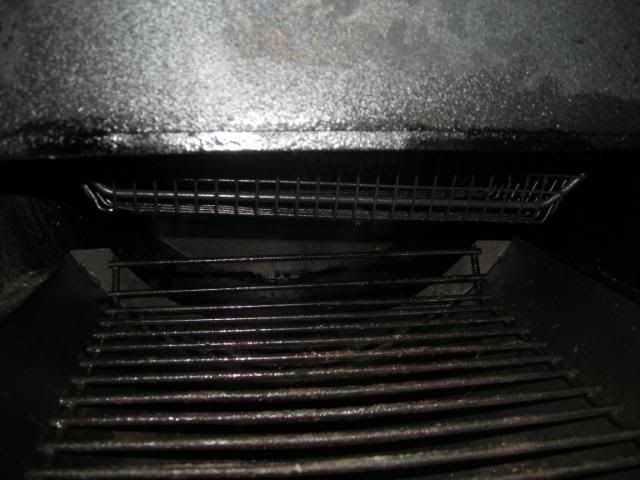 Next I did the smokestack mod. I originally did it straight down with the non-flexible ducting. That sucked because the smokestack was coming down in the middle of the grill (on the left side, but in the middle between front and back). I used it last weekend, but replaced it this weekend. I replaced it with flexible 3" ducting and routed it to the front of the grill. Here's a pic: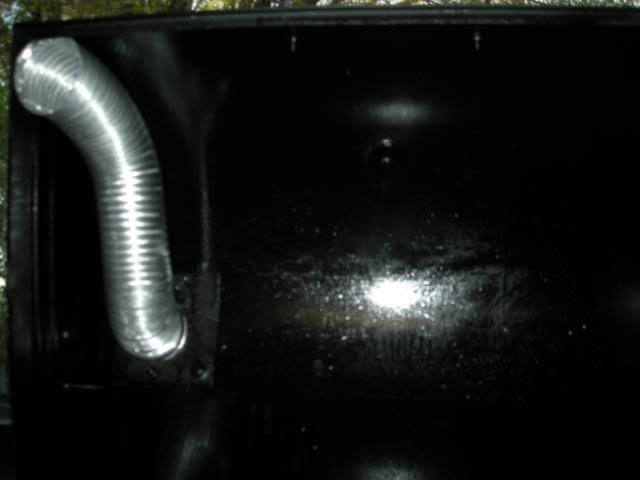 And for a baffle, I just flipped the charcoal pan (in the main cooking chamber) over and pushed it all the way to the firebox side. I also raised it up on the firebox side and lowered it on the other side (so it angles down as it enters from the firebox). Here's a pic: