I wanted to post this pictorial recipe guide for anyone looking to try something new that is GUARANTEED to blow your mind, no exaggeration. Haitian food is not readily available and for the most part unknown. I wont get into cultural tutorial but this is an example of their african/french/creole preperations. It begins with making the creole seasoning blend which is dominated by garden fresh vegetables, spicy peppers and cloves. Their are definetely similar tones to jerk spice but few and far between. Give it atry , I guarantee you can make it rich selling this dish on any corner
First you must assemble these ingredient+soy sauce which didnt make it to the photo.
Parsley
peppers
onions
garlic
scotch bonnets
shallot
scallions
bitter orange juice(or lime)
thmye
whole cloves
pork
These are the ingredients that make it to the spice mix and get pureed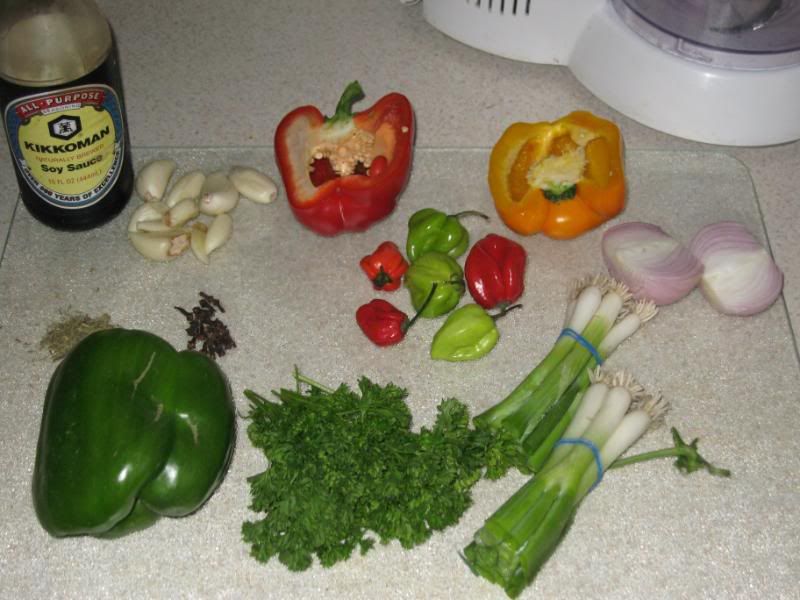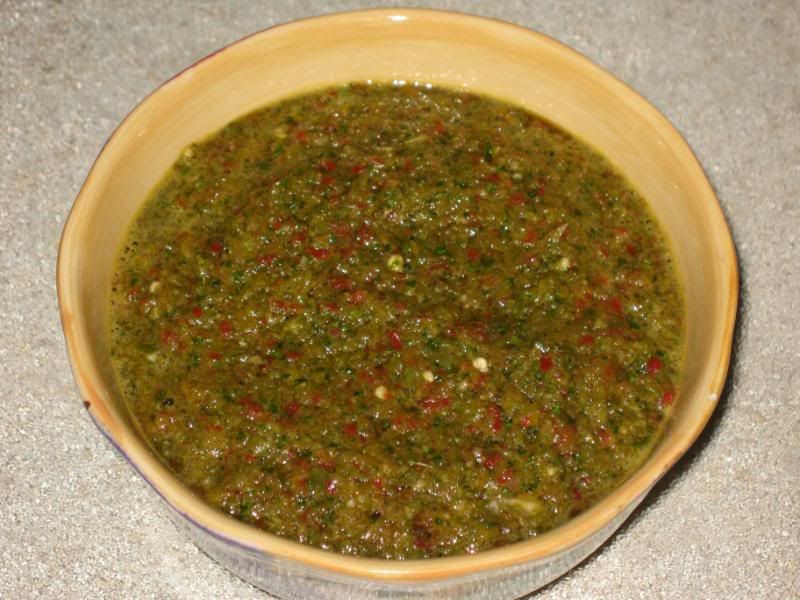 marinate ribs overnight for best bet
then add ribs,marinade and all and enough bitter orange juice to get your slow simmer going. The ribs and veg will give off liquid to add to the pot. Cover and let go until soup tender. Thats where I am now. Ill post the end of this jouney in less tha an hour!!