Well yall, started my first canandian Bacon today. Brinin it in the followin:
1 5 pound pork loin trimmed
2 tsp onion powder
2 tsp garlic powder
1/4 cup brown sugar
1 Tbs Jalapeno Powder
1 tsp cayenne pepper
2 C Morton Tender Quick
2 Gal water
Here's a shot of the pork loin gettin ready ta go in the brine.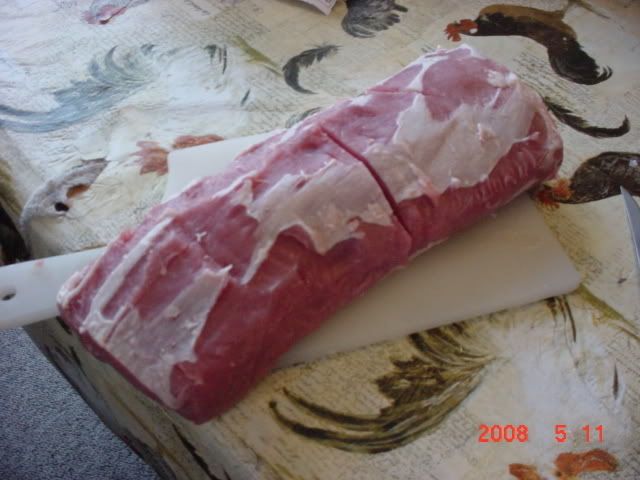 Will brine fer 6 days, then rinse and go on the smoker. Will post Q-View as things progress.