Have no idea what I'm celebrating but if it involves southwest cuisine and beer, I'm in! Anyway, I trimmed and scored a flank steak and marinated in olive oil, balsamic vinegar, Dijon mustard, garlic, salt, pepper and a few other things I can't remember and let it think overnite.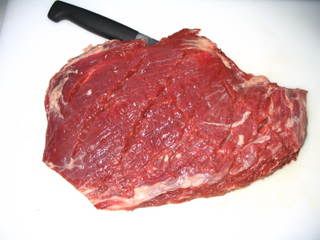 Fired up a small amount of lump in the Weber Kettle and thru it on.
This is probably a philosophical difference I have with others as in my opinion some cuts taste better grilled and charred as opposed to slow smoked. Flank being one of them.
Pulled the flank off the grill at about medium doneness and sliced across the grain with the knife on a slight angle.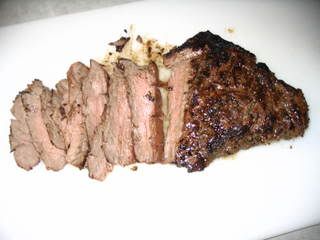 Served it up with some grill peppers, onions, lettuce, cheese, sour cream and my favorite.... corn tortillas
Went great with a dash of Taco Bell taco sauce(none better) and a cold draft Bud Lite! T'was a great holiday.