While I was planting peppers today, we did another London Broil but changed it up a bit. I made some Mojo and marinated the meat for 18 hours: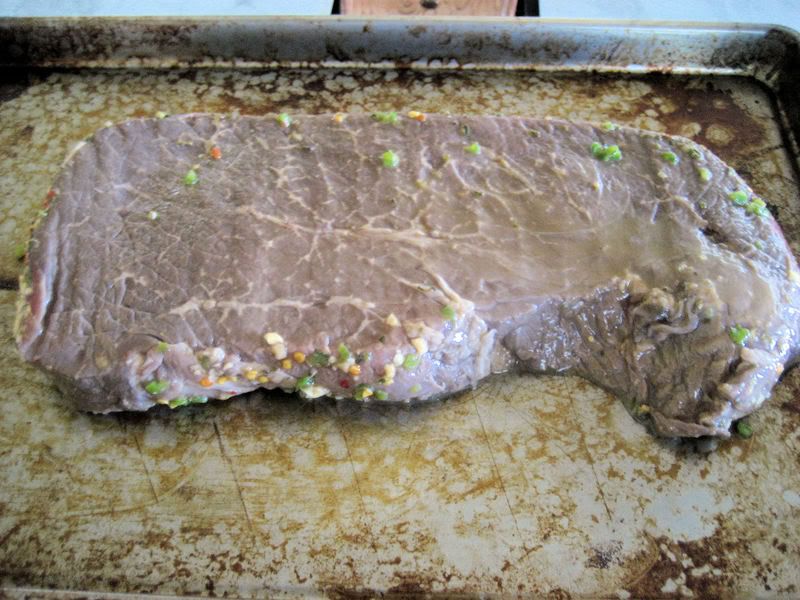 Then, I put on some Jeff's rub and let it go another 4 thours: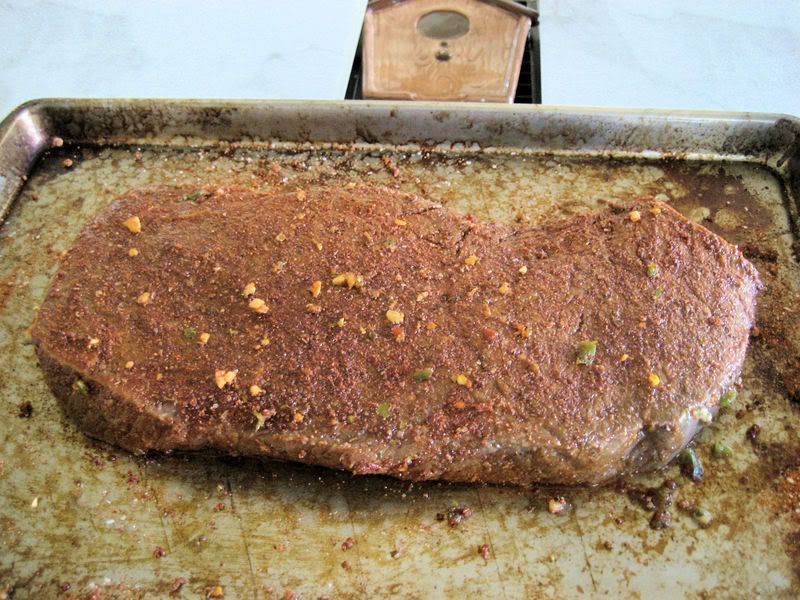 Then, I seared it at 700 degrees for two and a half minutes on each side. Then, it was ready for the smoker. I put it on at 225 with applewood and no mopping. Here what we have after two hours: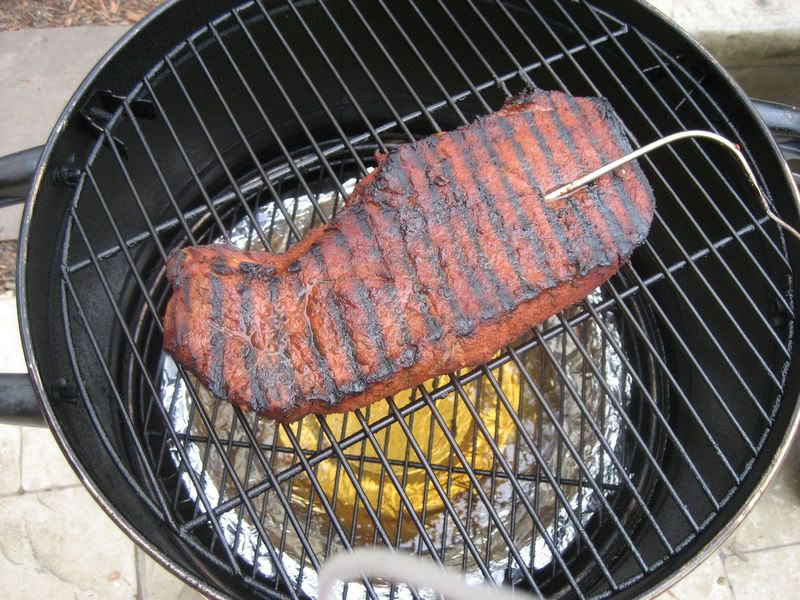 After two and a half hours, we hit 140 internal. I double wrapped it in foil and into the cooler it went for an hour until dinner. Once I started slicing, it was moist and tender: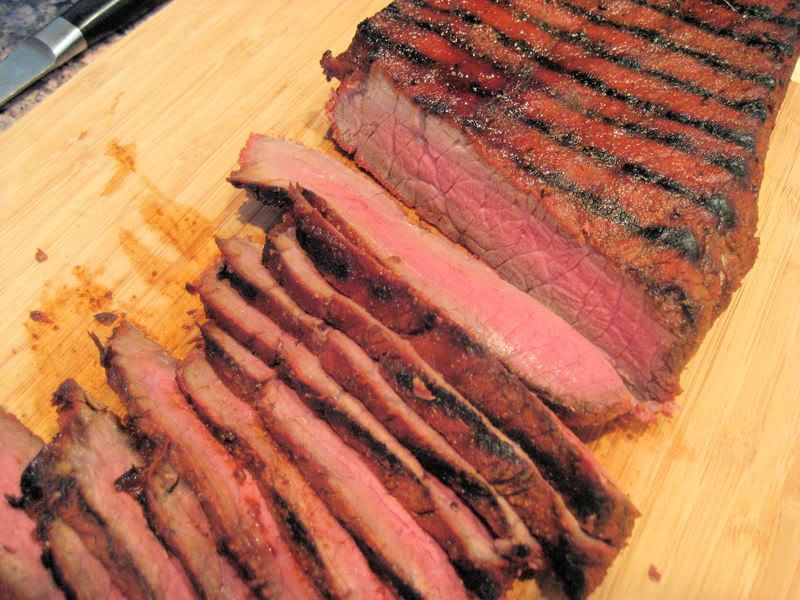 It was a hit and my harshest critics loved it, the kids. So, it was a good night, cheers!