I started last night about 11pm. I'm smoking a 7.5# butt and using info contained elsewhere from this site I figured this would be about the right time to start.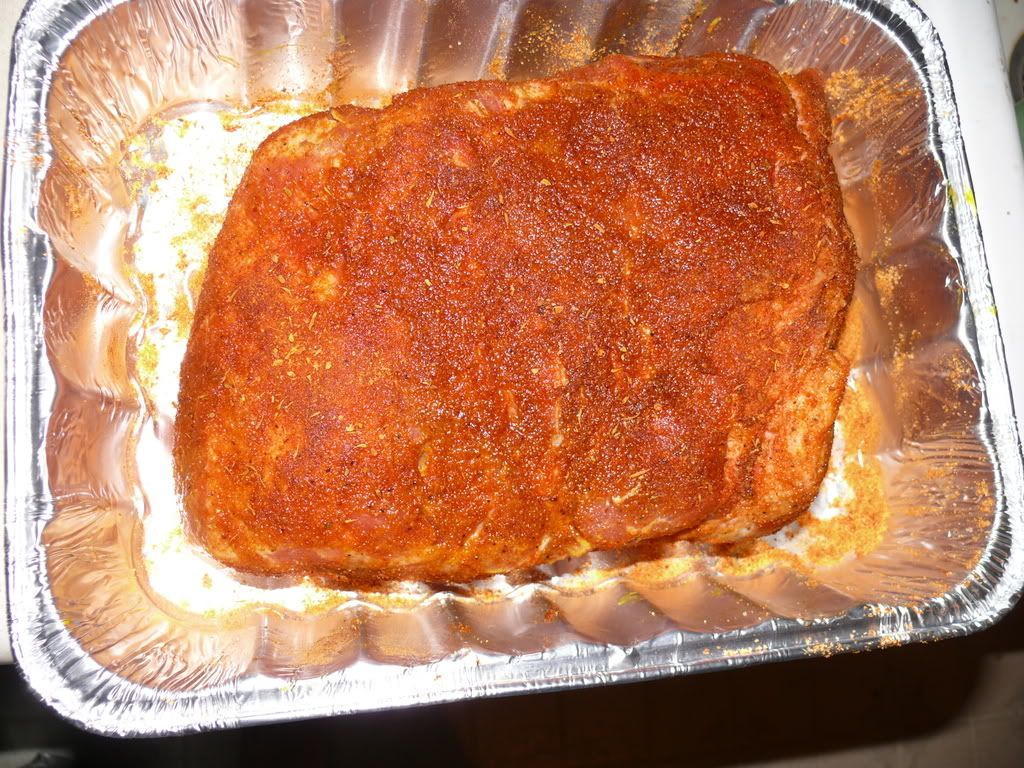 I Removed the butt from the fridge and coated with mustard and a dry rub, then about 11:30pm got the smoker ready.
nice lightshow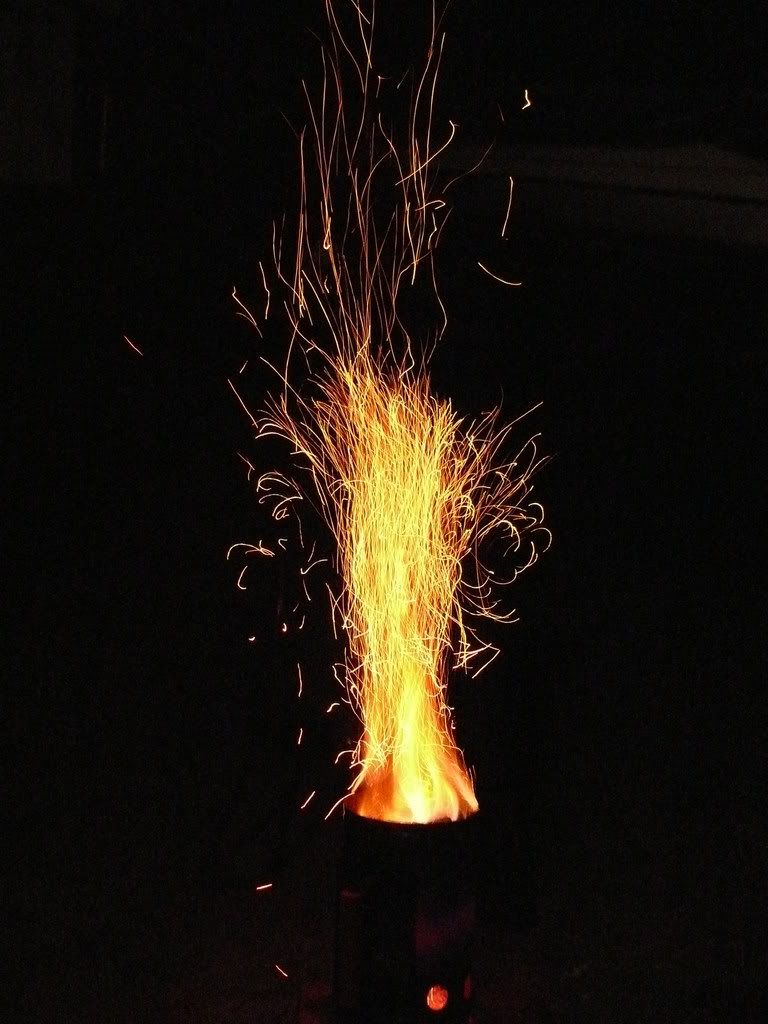 12:10am the butt takes the field. The coal pan was prepped previously ala the minion method. I used lump charcoal I bought earlier yesterday from the local Mex market with a bag of Kingsford Charwood in reserve.
I woke up around 7ish and the temp was holding steady at around 200. I readied more coals and resupplied the wood chips.
I went to the store to get supplies for the finishing sauce and marshmallows for later. Upon returning home I readied more coals and separated the ash buildup from the remaining good coals. More wood was added as well. It was at this point i started spraying with apple juice and rum.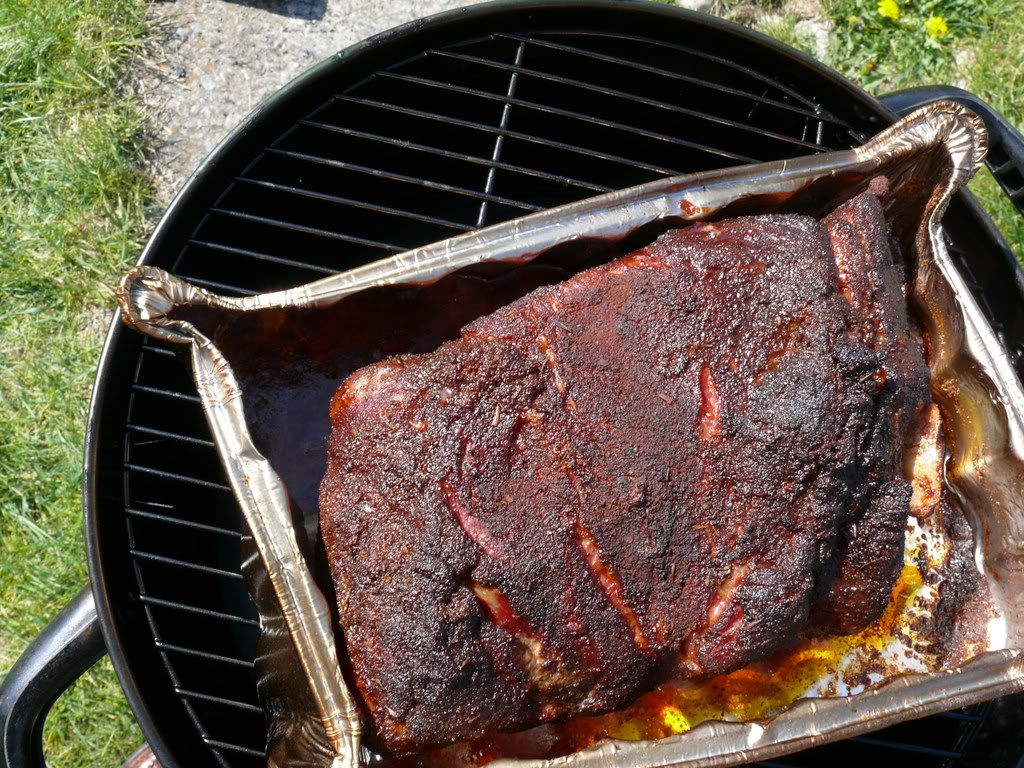 1:30 pm time to reload the coals add more wood and spray. Sometime before this I figured I had hit the plateau as the temp was still holding at around 160. I covered with foil and let it continue.
3:45pm temps are just around 190. I put some foil over the butt then refoiled the pan and brought inside to rest.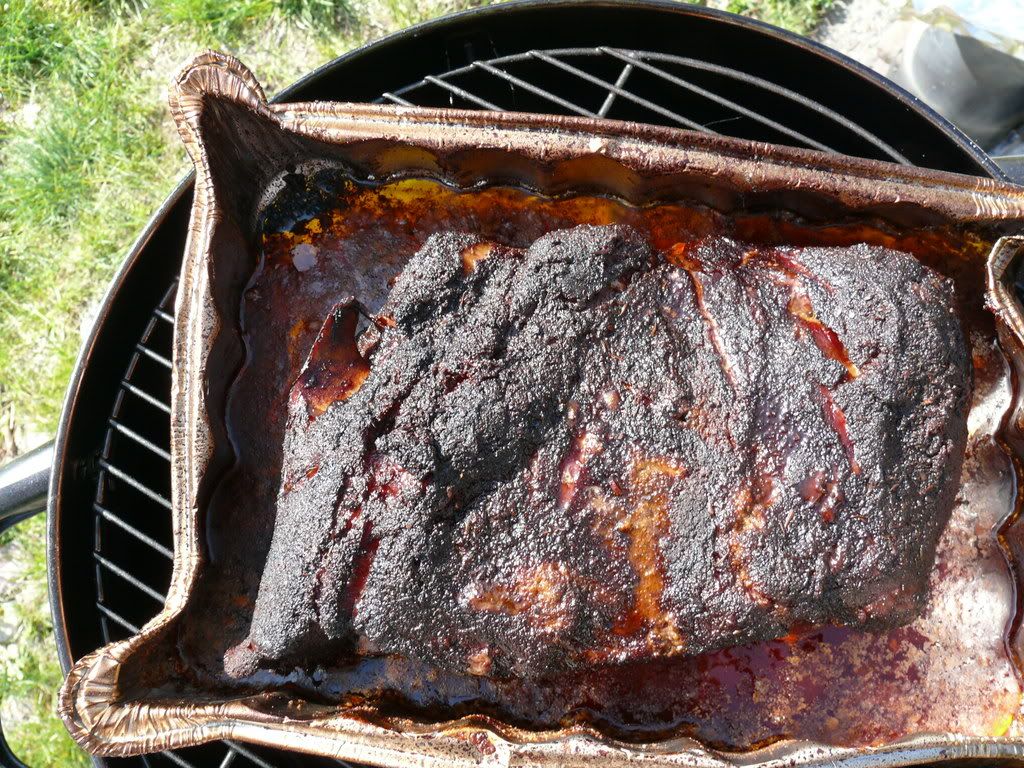 This took about 15 and a half hours so far. Temps low 50's last night and around mid 70's around noon. Was it the lack of having a decent probe, using a pan, the lump I used or the model smoker? Who knows. I'm just glad I got an idea of the timing so that when we have a get-together no-one will be waiting unnecessarily.
The finished product!!!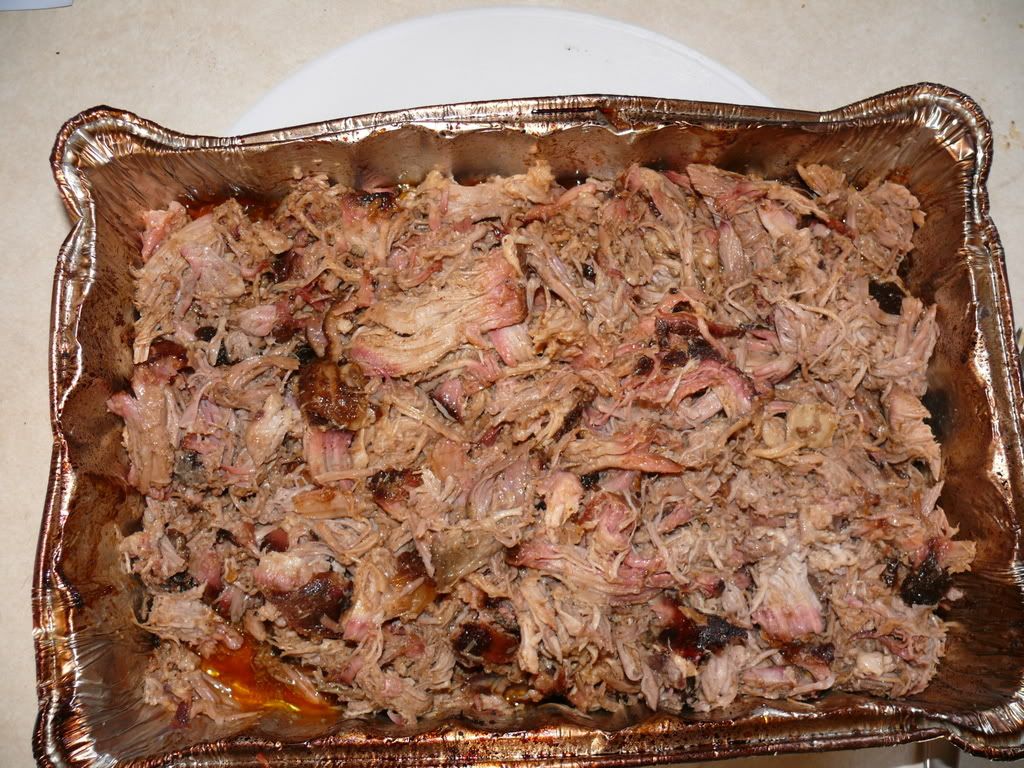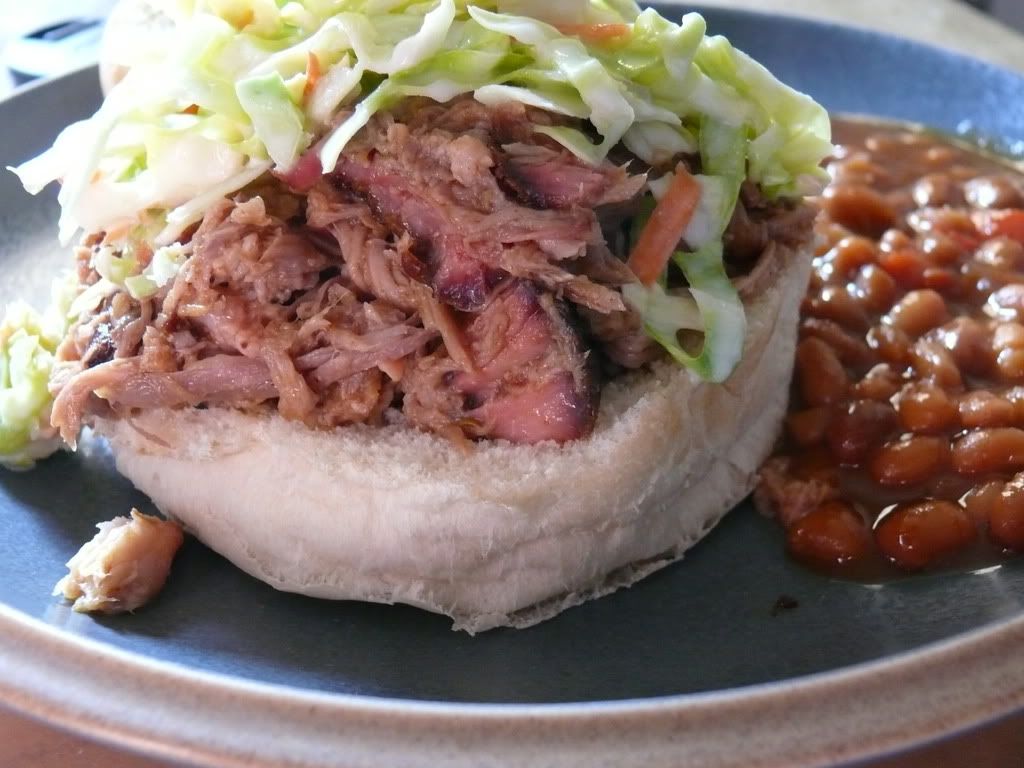 Hope you enjoy.