Last weekend I bought my first smoker and Sunday I gave it a go.
The local butcher shop was closed and there wasn't much of a selection of ribs left at the grocery store.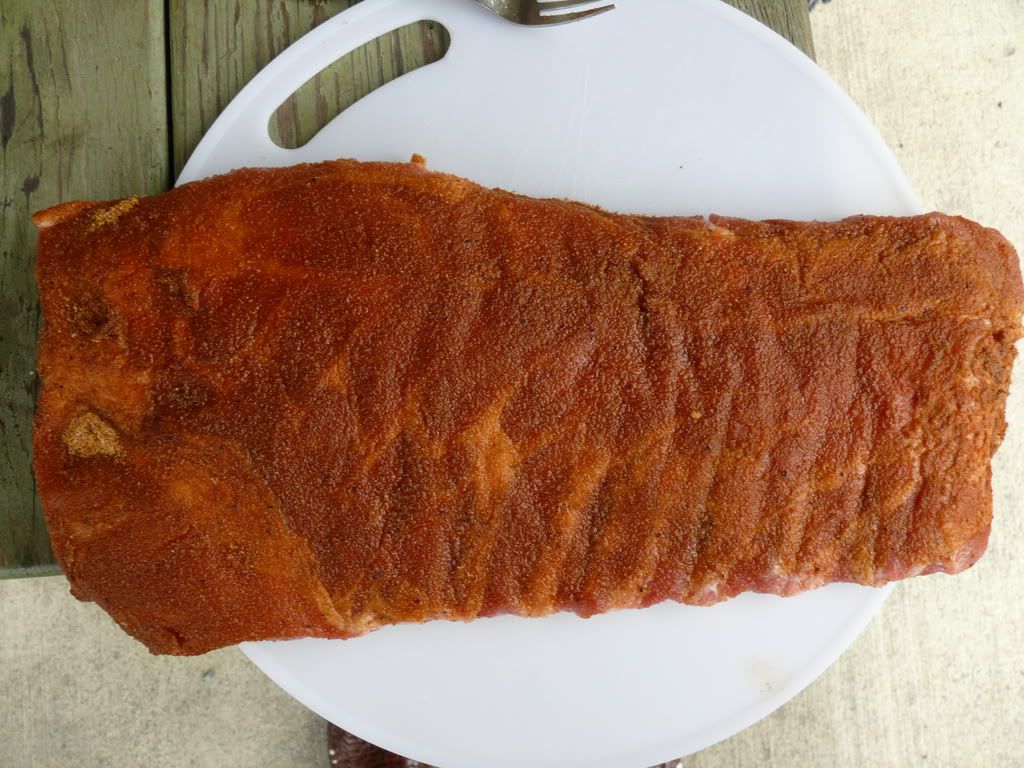 They were out of the fridge and rubbed about an hour before cooking. I had to cut the rack in half as it would not fit on the grate in one slab.
I have posted my concerns with my particular smoker in regards to the spacing between the coal pan and the water pan. For the most part I was able to keep temps over 200, but I lost time and heat by removing sections to gain access to the coal pan to recharge it.
It also didn't help that I spilled the water pan trying to remove it and losing time because of that. The rack was approx. 4 Lbs. and I had figured on about 6 hrs but due to my inexperience with this smoker and method of cooking, I found that I would be past the planned dinner time.
I had to cheat a bit and for the last hour or so I removed the water pan to get more heat and then put on my glaze.
I was pleased to see that for my first time, I didn't ruin dinner and all agreed they were quite tasty and can't wait till the next time.
I offer a few pics of various stages of the process. Hope you like.