First I want to thank everyone for all the post that have made me a lot better smoker. With that said.
I wanted to start this out by making some lump to smoke my brisket.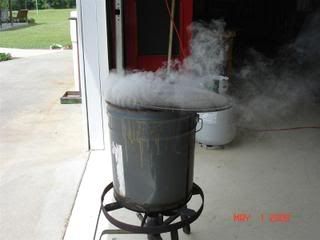 After that adventure. I cut the brisket in half as I wanted to smoke the big end this time.
Wraped it up and into the fridge overnight after adding loads of rub.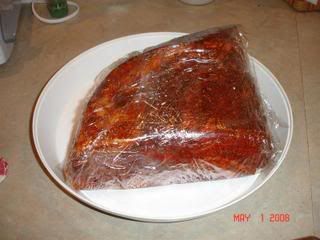 Just my luck today is 80% chance of rain. When they say rain here, it's going to rain. I decided to smoke this inside my shop so I would stay dry.
Heat at 160 deg, pulled from smoker to foil.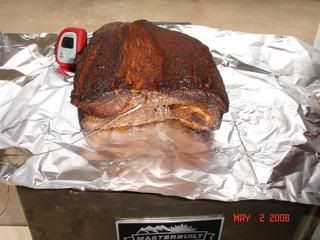 Turned fat side down and finished the wrap, back in the smoker.
All going to plan, raining cat's and dog's. Will help the garden.
Removed at 190deg and placed in cooler for 2 hours.
Sliced and served.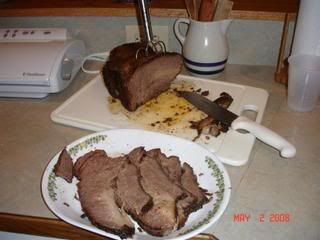 Like I said, Thanks for making this happen.
geob