Seaboke is pretty much spot on. You should be able to find a 4-5 lb flat from the grocery store without a problem I would think. Just ask the butcher and you should be fine. If ypu find them already packaged, you probably won't see the fat cap as they usually put it on the bottom. You don't want a piece that is too lean. Just ask the butcher and you'll be good to go.
I do flats all the time and do them a number of ways. I prefer the pan method also and fat cap down so that I get a good bark. Here's a +/- 5 lb flat:
I marinate them in Italian dressing for 12-24 hours and then you can lather it up a bit with yellow mustard (which doesn't leave a taste) so that you can apply the rub. I use either Jeff's Rub or a Memphis Rub. The thicker it is, the better the bark especially if done fat cap down.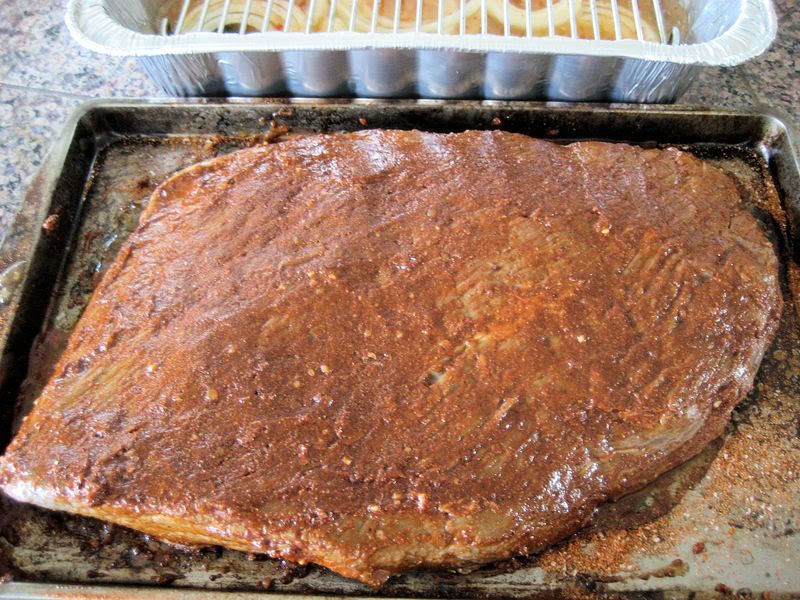 I smoke it at 230-250 with apple wood and take the internal to 170 before I foil it. If you want to pull it when done, then take the internal after foiling to 200-205 and let it rest. If you're slicing it, and remember to slice across the grain of the meat and not with it, you only need to take it to 185 internal.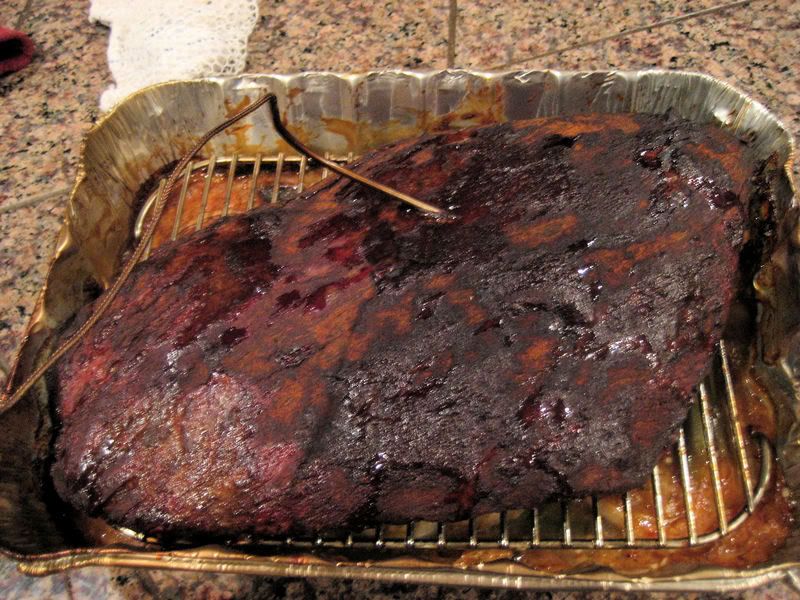 Once done, I usually let it rest in a cooler for at least an hour. As some have said, I prefer to cook it the day before and eat it the following day.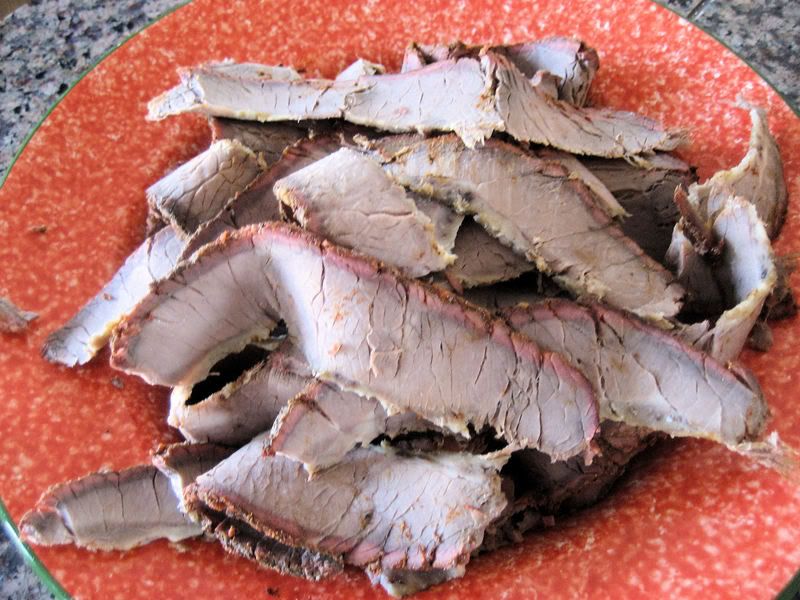 Good luck and I'm sure you'll do fine.