So I've been itching to try this one for a while. One of my favorite burgers is the teriyaki burger from red robin, so I thought I'd try my hand at converting one to a fattie.
Started with a little over a pound of ground sirloin, added some lipton dry onion soup mix, teriyaki marinade, an egg and a slice of bread for binder.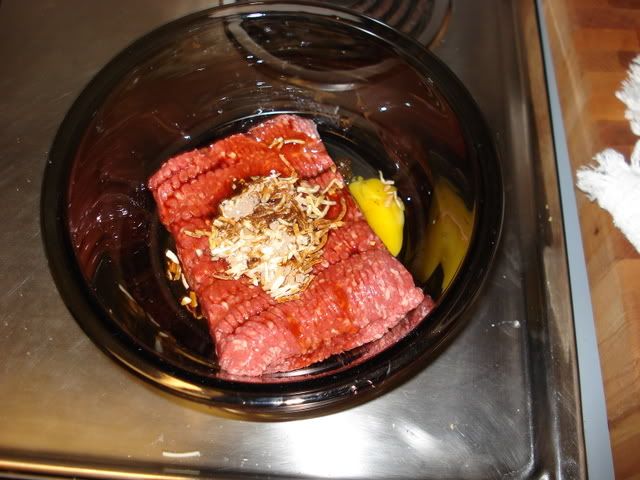 mixed it up by hand
Then put some sliced onion and pineapple tidbits in the teriyaki marinade to soak while I worked.
After the meat had sat in the freezer a little bit to stiffen up I pressed it out.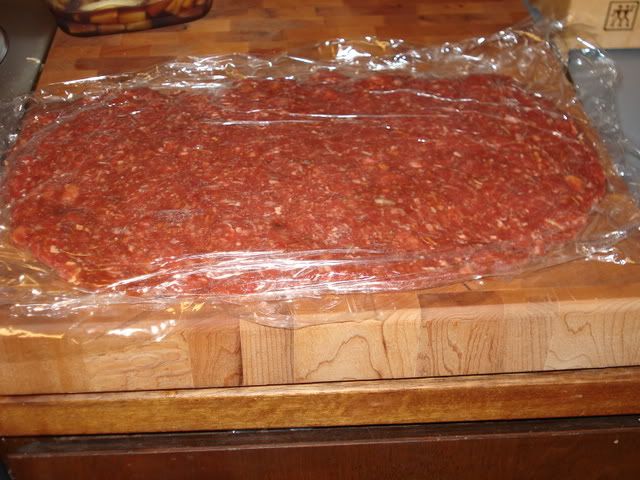 Back in the freezer for a little bit with the meat. Next time I think I'll use a higher fat content meat, this stuff was a little hard to work with at 10%.
After the meat was cold enough to work with I piled on the onion/pineapple mix and some shredded swiss.
Rolled the fattie quick before it got too warm to work with
Then back in the freezer until the smoker was ready.
All ready for the smoker
It's currently smoking away, I'll update with more pics and let you know how it tasted once it's done!