Baby Back Ribs done 3-1-1 method, Ronbeaux's "Bone Schmuckin' Good Chicken"(Sorry Ron I had to try that chicken it looked so good! :P ) Bear Apple Baked Beans and Pineapple Slaw.
1st my own dry rub and 240deg low rack with hickory smoke & a drip pan full of water and beer.then I mopped with apple juice/pineapple juice/maple syrup mix, sprinkled with turbinado sugar & double foiled onto extended racks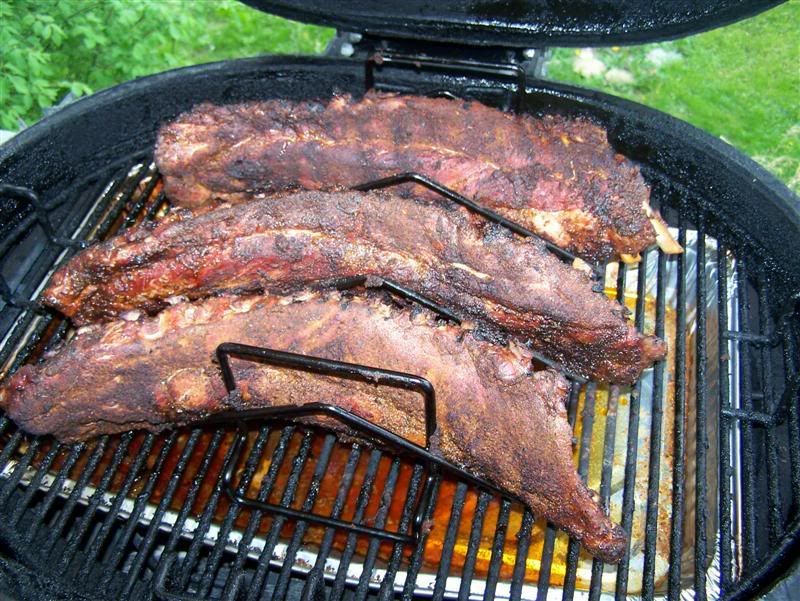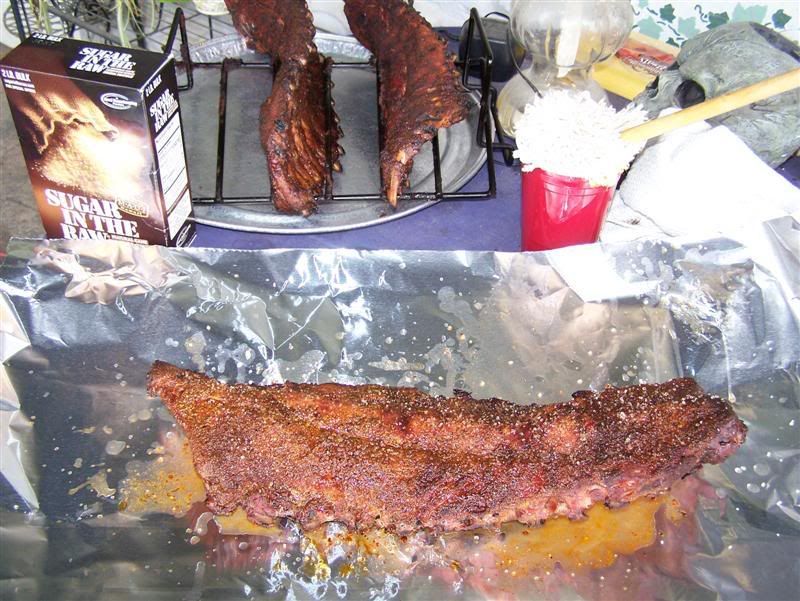 I put SnP on some bone in breasts and put them on the lower rack for a good branding then I put them into a foil pan to cook with a combo of Bears BBQ sauce and other "stuff"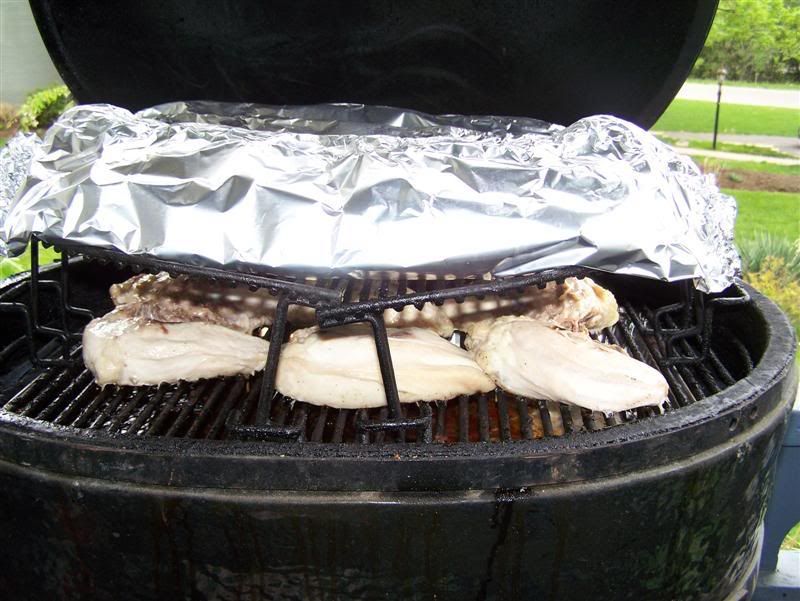 After an hour in foil I opened up the ribs and put them on the rack with a good mopping of bears spicy BBQ sauce mixed 50/50 with the drippings in the foil
after another hour on rack with saucing every 15 I pulled the ribs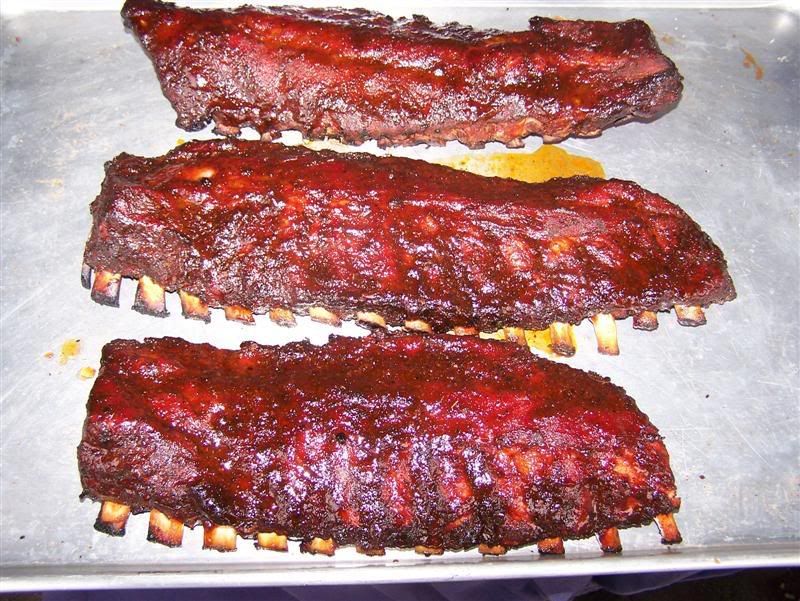 when the chicken hit 165deg I pulled it out of the pan and coated with the sauce and grilled direct to finish
I used Bears Spicy BBQ sauce in stead of Blues Hog in the beans (I wish I had some Blues Hog )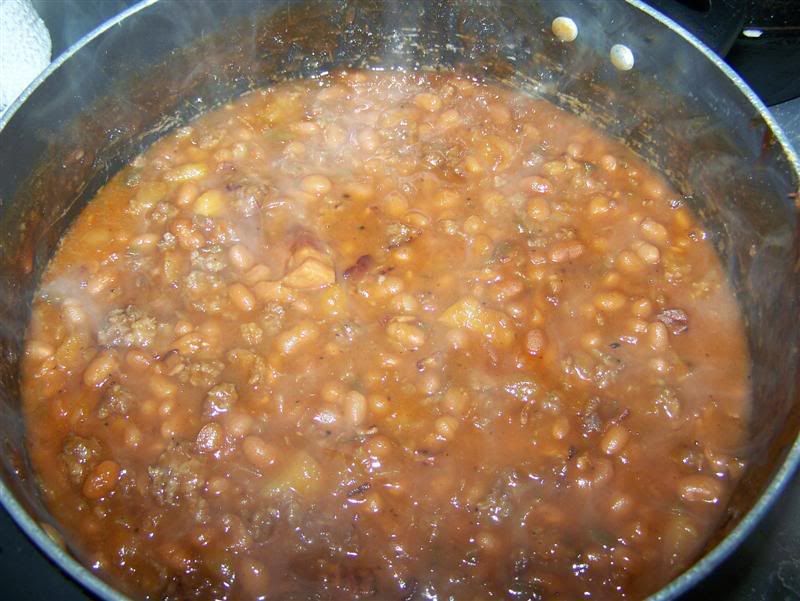 Then I added a jar of Marzetti slaw dressing to a pound of bag slaw veggies and tossed in half a can of pineapple tidbitsThe reason I did chicken and ribs was my wife doesn't like ribs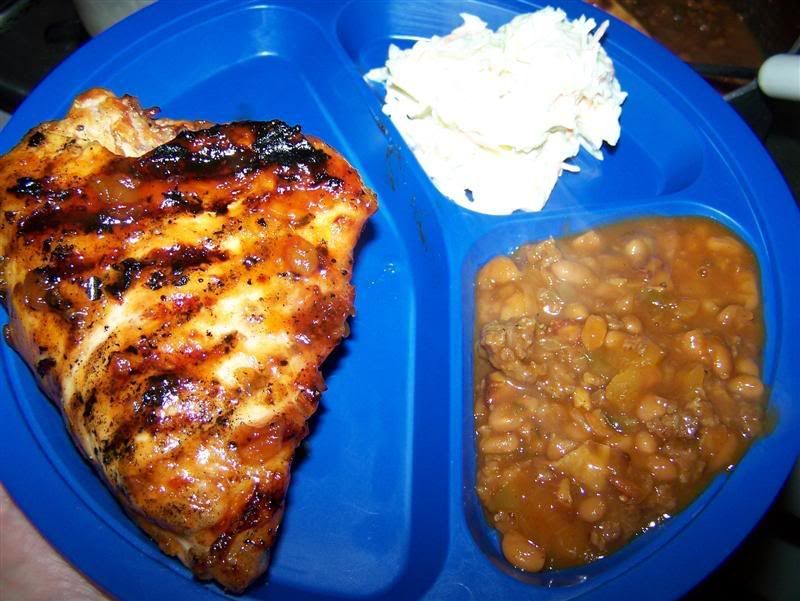 Thanks again Ronbeaux for the inspiration on the Bone Schmuckin' Good Chicken