Just a beautifull spring morning today, and the recipe for todays smoke is shoulder clod, baby backs, and 4 fatties.
Had this stored in the fridge for about 10 days.
and this clod was gorgeous, and leaner than most chuck I use for the smoker.Check it out!
so I sliced it in half, and injected it with some Worsh, water, and some of the rub(magic dust), then rubbed it up heavily with the magic dust, wrapped and fridge overnight. Rubbed up a couple racks of BB's and my buddy marinated a couple of his racks to go in with mine. His are on the back of the rib rack, mine are on the front.
got a bunch of italian sausage given to me by my butcher, so I rolled up some fatties, 2 with pepperjack, and 2 with Mozzi.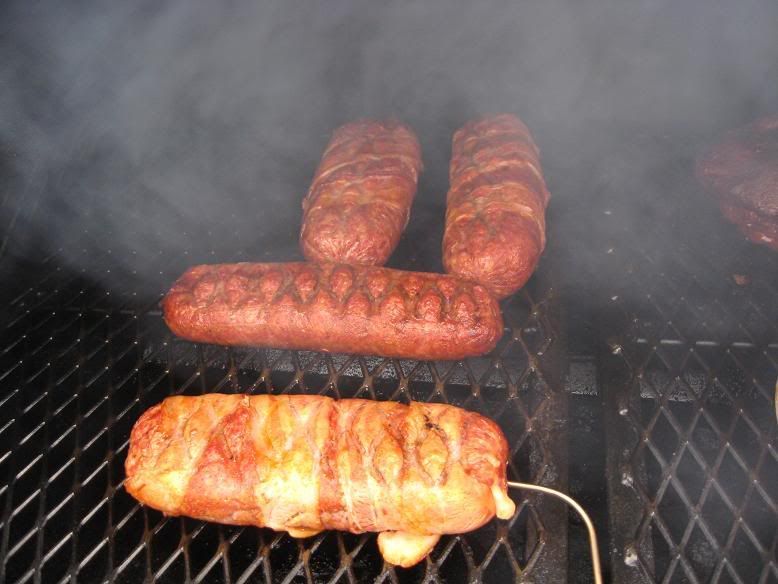 the whole load after 2 hrs smoke on the clod's, 1 hr. on the fatties, and ribs just in !
shut the lid, and added a couple more splits of cherry!. Rpllin along at about 230-250 today. Chance of rain later, next pics might have the remotes in baggies!