Such beautiful pieces of meat I decided to make some of the best food known to hispanic man. This dish is integral to puerto ricans as well as dominicans everywhere. It turns up on every holiday table as well as sunday dinners. The list of ingredients is extensive but each one is neccesary for it to be complete. I thought some of you folks looking to try something different might give this a shot. Its a hell of a one pot dinner as really it contains everything to satisfy the hungriest of people. If the gondules(pigeon peas) are absolutely something you will not try!!! you can sub fresh green peas, just add them when you add the rice instead of in the beginning with the pork. I really do hope you try this.
These are the ingredients, you should be able to judge amounts by the photos otherwise ill specify...Love this QVIEW!! Hope you like pictures.
First season the meat well with olive oil adobo(garlic, cumin and oregano) let it sit while you heat up a heavy pan with a lid ( a paella pan would work or in this case a cast iron with enamel)
After meat is brown one by one ill incorporate all other ingredients into the pan, each one getting its own minute or so by itself to come alive
first some homemade wet cured and heavily smoke pork sirloin(just use ham) followed by cilantro stems, spanish olives, sofrito(peppers,onions, tomatoes and spices ground to a pulp) and recaito(ground cilantro).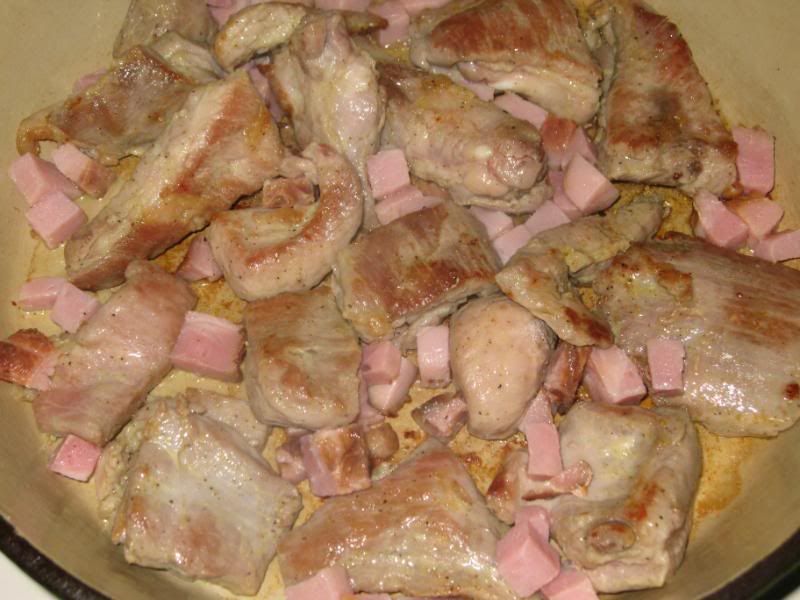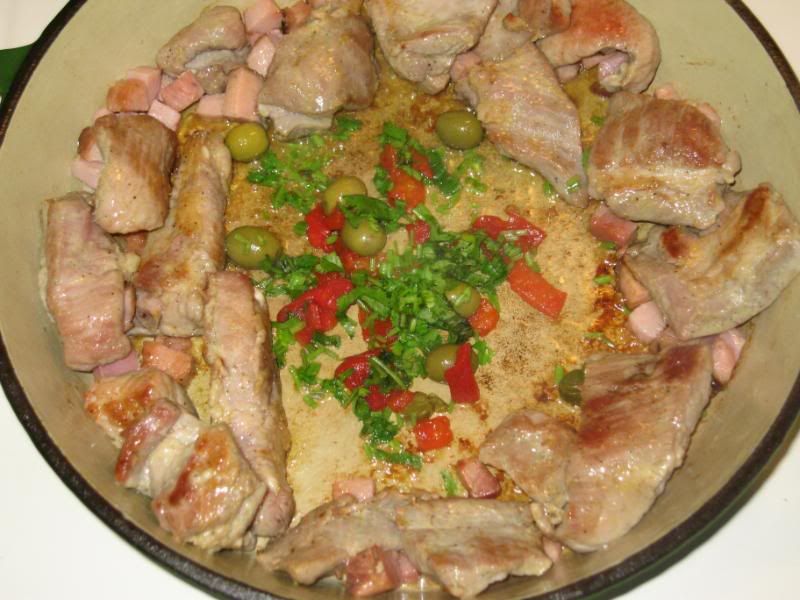 Next add 1 can rinsed gandules, 2 cups water, 1 sazon packet, i teaspoon oregano and1/2 a can of tomato sauce. Cover and simmer for 20 minutes.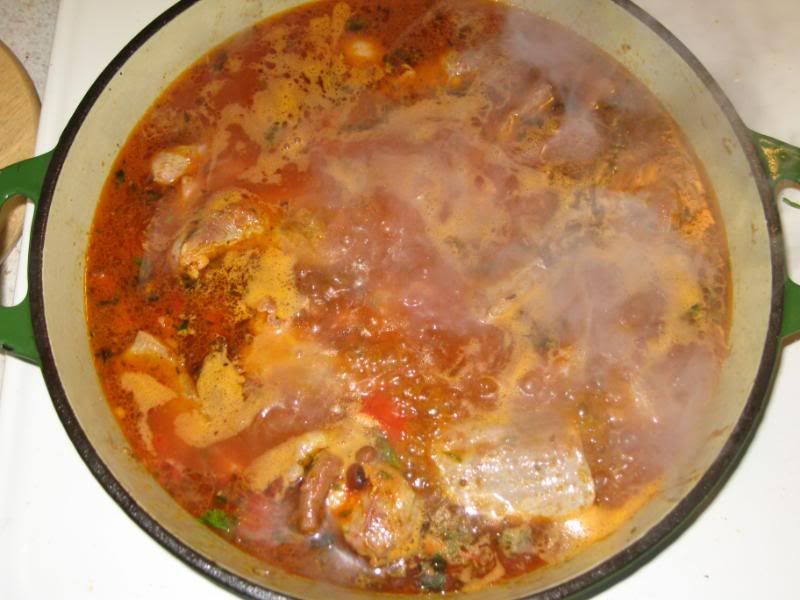 after 20 minutes uncover, add 2 cups of rice and another cup of water. ! tablespoon chopped cilantro leaves and simmer on medium until most of the water is absorbed. Turn low and cover for another 20 minutes.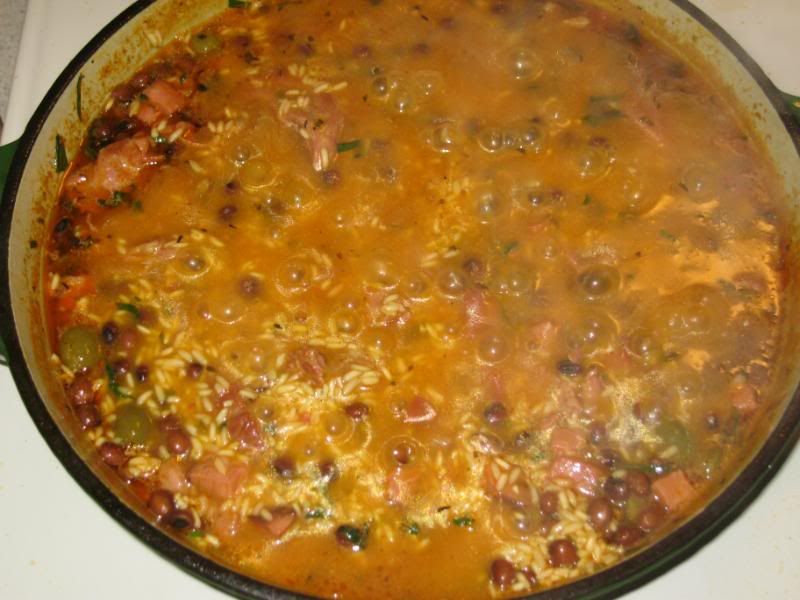 After 20 minutes turn the rice inside and cover for another 10-20.