First time with my newly modified Brinkmann Vertical. Been doing test runs with it empty and told the wife I had to do some meat.
Sorry for the glare on the pic....sun was shining off in the east.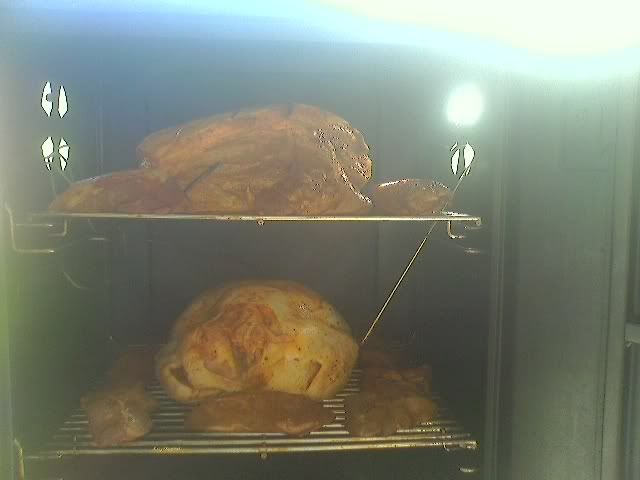 Got a pork shoulder on top and a chicken on the bottom. Both are surrounded by some country style ribs that the market had pre-seasoned. They were marked down so thought what the heck. Shoulder and chicken was 99 cents a pound. I may have 3 bucks in the ribs.
Need another remote therm as well. Using my turkey fryer therm as a backup to the stock therm. Believe it or not the stock one seems to be fairly accurate. I ran a test yesterday with digi, door and turkey therm and they were all within 10 degrees of each other.
Will post Qview of finished product later.