Looks like its gonna be a nasty, rainy, windy day today, but the smoke has to roll.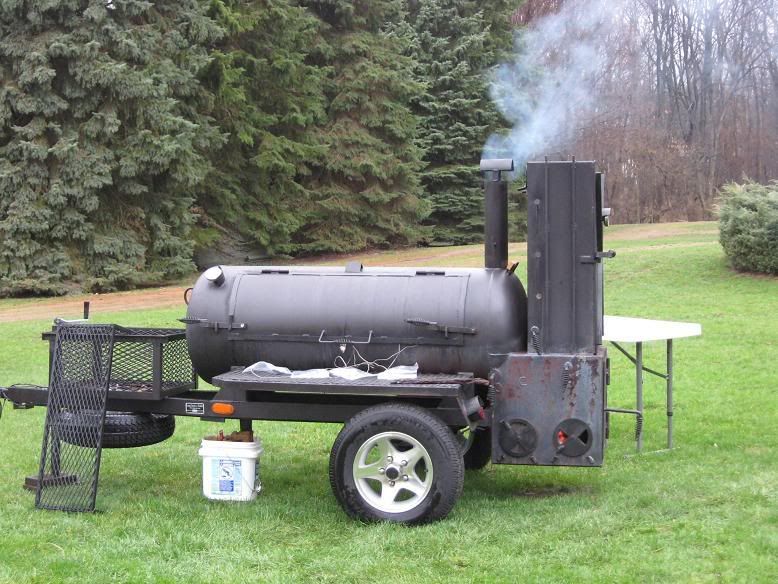 It looks like more smoke than it is, alot of steam flowing with this rain. Had to put the transmitters in baggies! Glad I put my wood in the stinky shack a few days ago!
Here's todays mission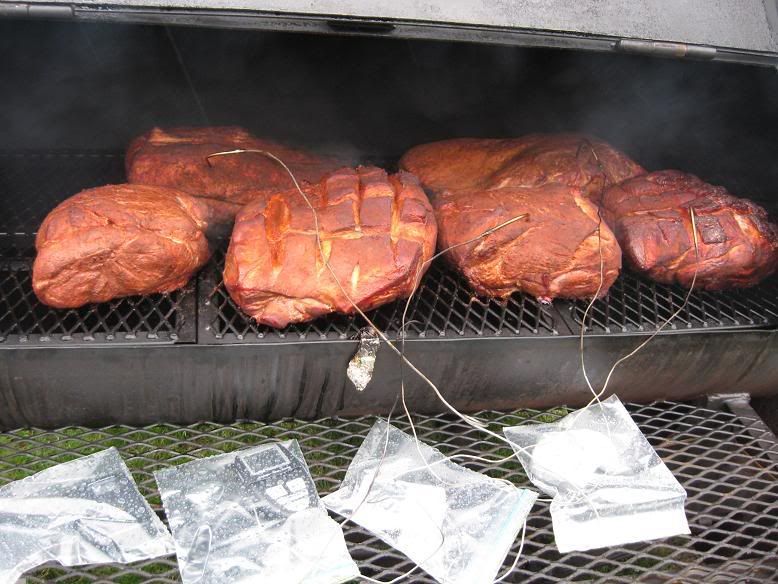 I decided to keep the big chuck roll in the fridge till next week.
2 10 lb briskets rubbed up last night with 2 different rubs(new recipe), and 4 butts, 3 rubbed with my usual rub, and injected with my baste recipe, 2 scored and fat cap up, one left alone and cap down. the other butt was rubbed with jeffs rub and not injected, and is a smaller butt and is cookin unscored, and cap down. The experiment continues. The pic was taken 2 1/2 hrs into the smoke.Temps are about 112-115 on all the butts and the briskets.
Put em in at 7 am, I slept in an extra hr. Gonna hate myself for that later!