All right guys and gals, I finally got the smoker fired up for the first time. Got some fine baby backs from Charlie's Meat Market here in Memphis, which was a first time visit. They already had the membrane pulled off for me, which was a nice suprise. They also had some tasty lookin steaks, I will frequent this place. Good prices, too. Located some apple chunks and some lump and fired up my ECB POS with some mods that you all suggested. I cut the slabs into halves, Mustard slathered and dry rubbed then they sat around for an hour. I did the 2-2-1 method. I haven't purchased the digi thermo yet, but definately will before my next smoke. I have an oven thermo and a meat thermo that I used, which worked, but I know the digi would make it easier. These weren't just 'fallin off the bone,' but they were definately very tender. Lets take a look...
The wife had the camera and wasn't home when I started, but here we are mid smoke, I thought you all might like seeing that smoke seep out of my POS...
Another shot at it...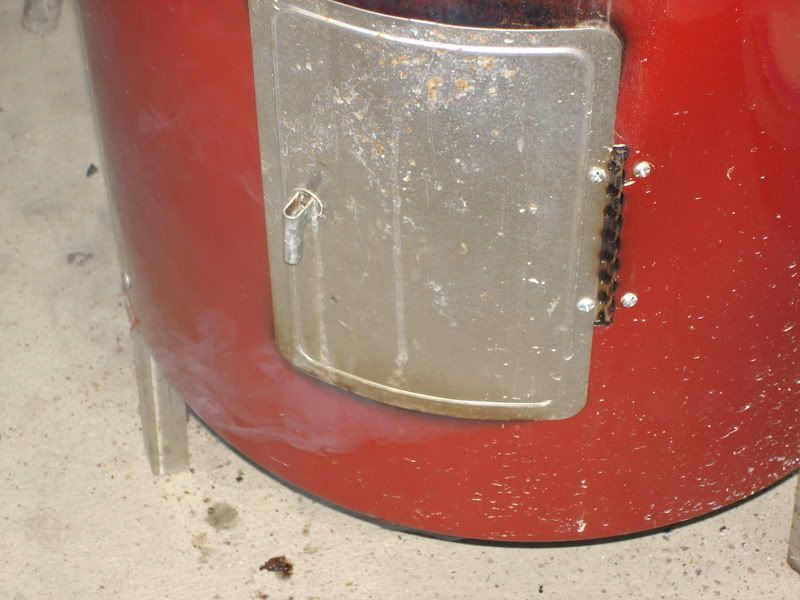 Finished product, resting for about 20...
In mid-devour...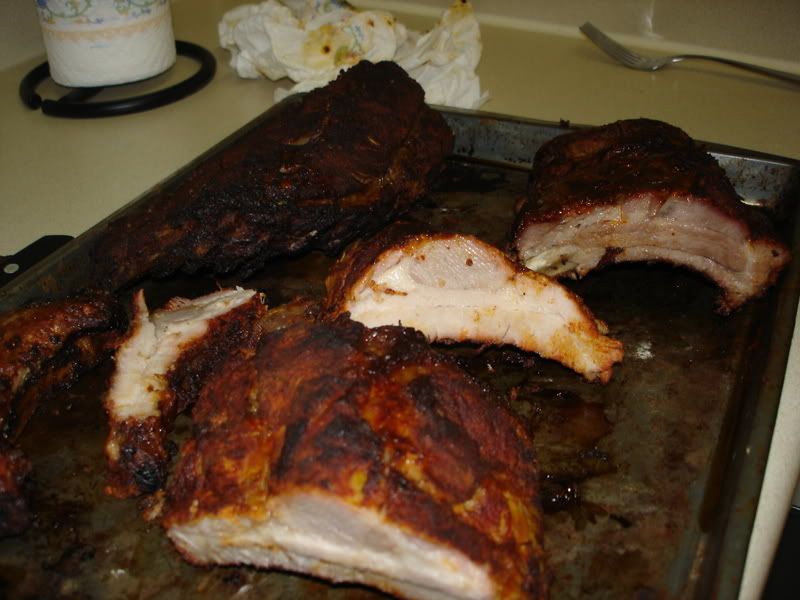 This was a test run, I will do more next time for some company.
Thanks for all the help!