Alonng with a few other things that I didn't get any pics of I didn't manage to remember to get a few shot of my Canadian bacon smoke Sunday. Used a dry cure of Tenderquick and brown sugar and cured for 5 days.
Smoked with cherry wood for about 8 hours at 180o.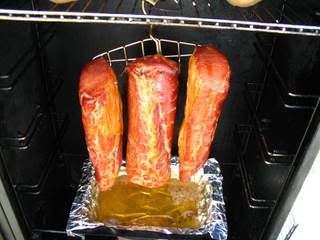 Turned out pretty good. The view below the meat looks light colored but depending on where I cut thru the meat had a much darker color. Tasted great!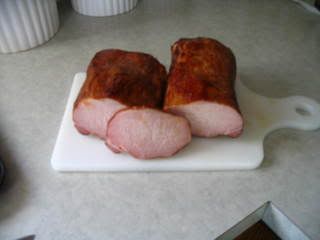 I also did 2 beer but yard birds, crab stuffed mushrooms, and some Koegel vienna's(for lunch)but since i didn't get any pics it didn't really happen!