Im on vacation this week so I started the refurb on the beast. I work harder on vacation than I do at work. I'm going to document the entire refurb day by day.
Heres what she looks like now.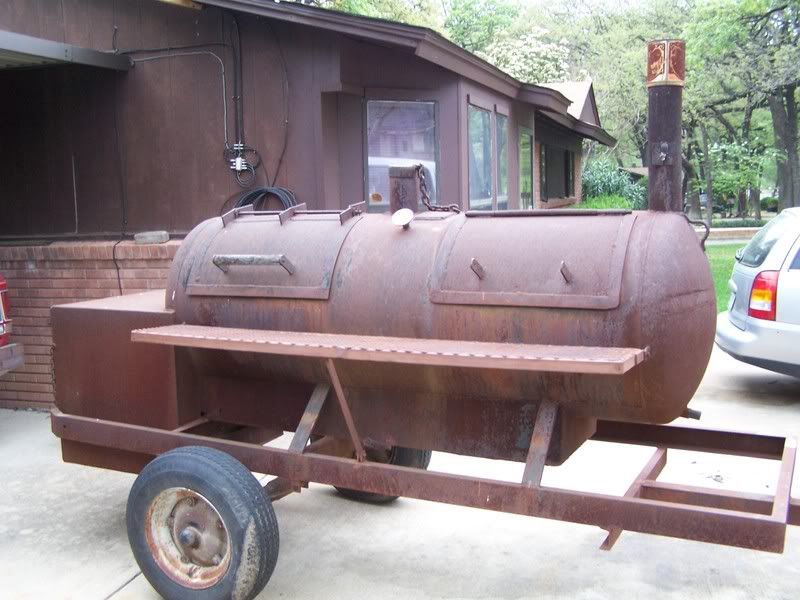 Heres the inside of it.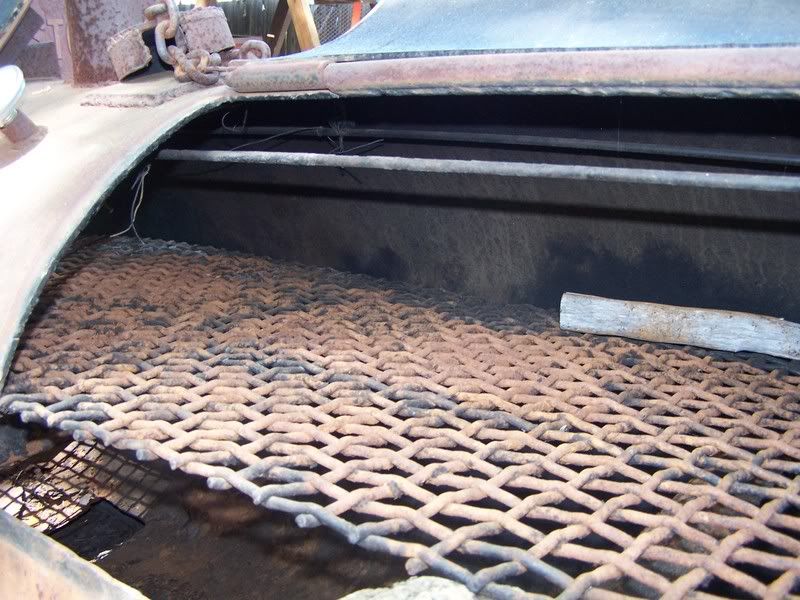 Heres the bottom of the tank, theres another hole just out of view of the camera.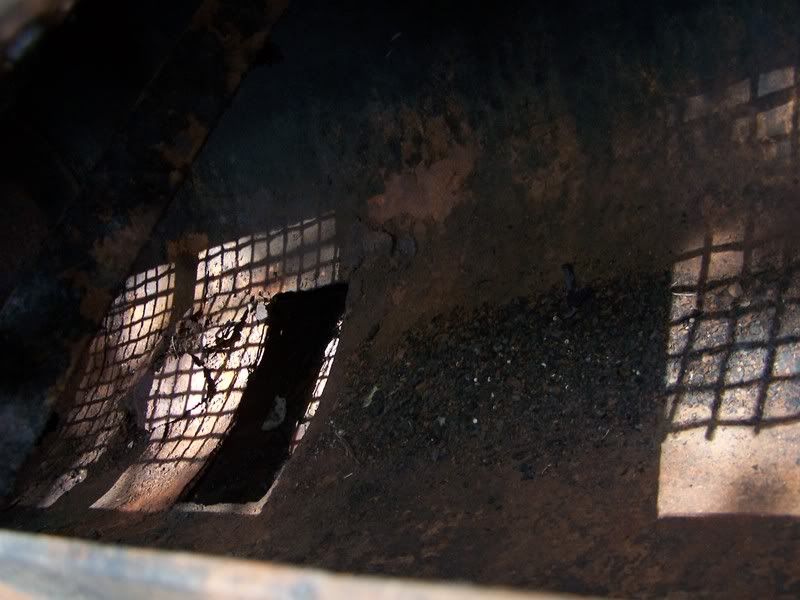 Heres those rods. I think Capt Dan was right about using them for hanging sausage.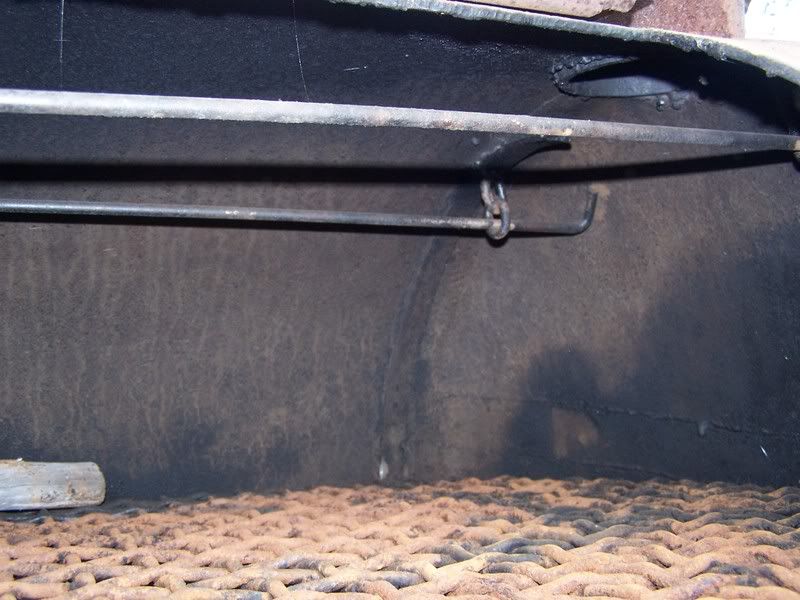 Here I am cutting the grate in half so I could get to the bottom of the tank.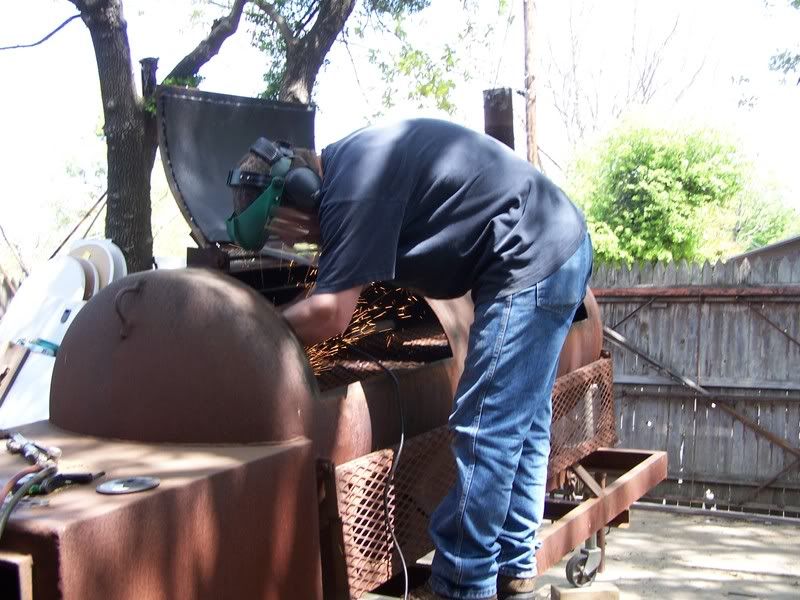 Heres another view, dont look at my butt.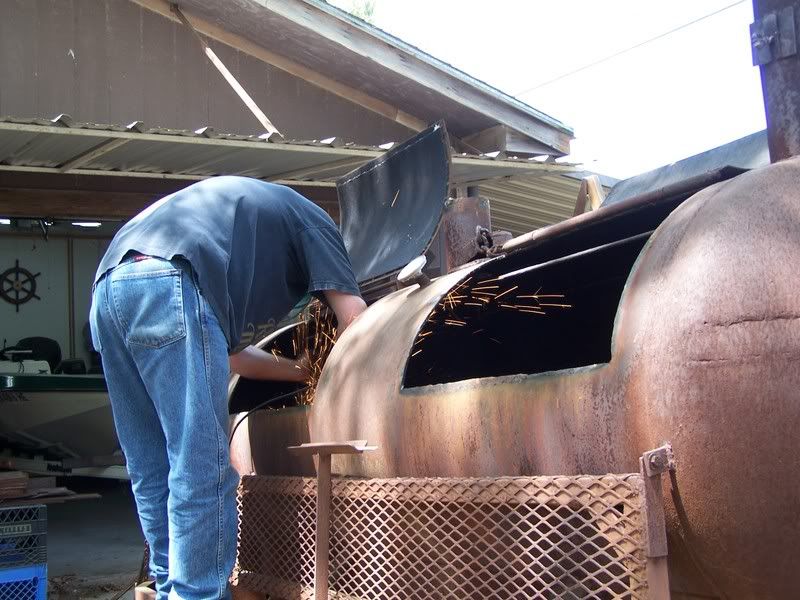 Here I am again, just a little dirtier.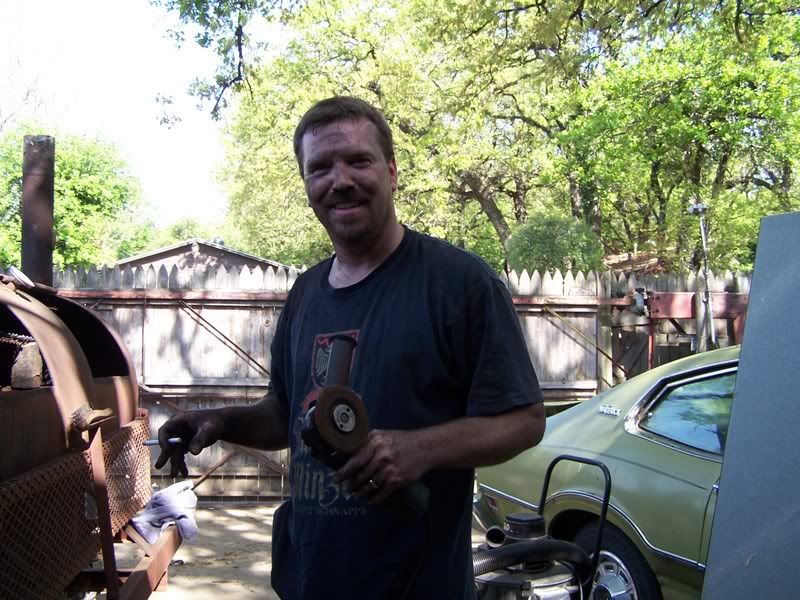 This thing is gonna be a chore. I have been scraping and grinding all day long. I have the holes grinded down to bare metal now. I will start welding plates on it tomorrow. A lot more pictures to come. Time to go take a shower!!