I tried a new yard bird recipe yesterday and glad I did. I used a 4.5 lb bird and butterflied it into two pieces. I mixed 2 teaspoons of red pepper flakes and 1 teaspoon of the infamous 6-15 powder. After a quick coating of olive oil, the flakes went on and we were ready:
I smoked them at 350 with hickory until I hit an internal of 170: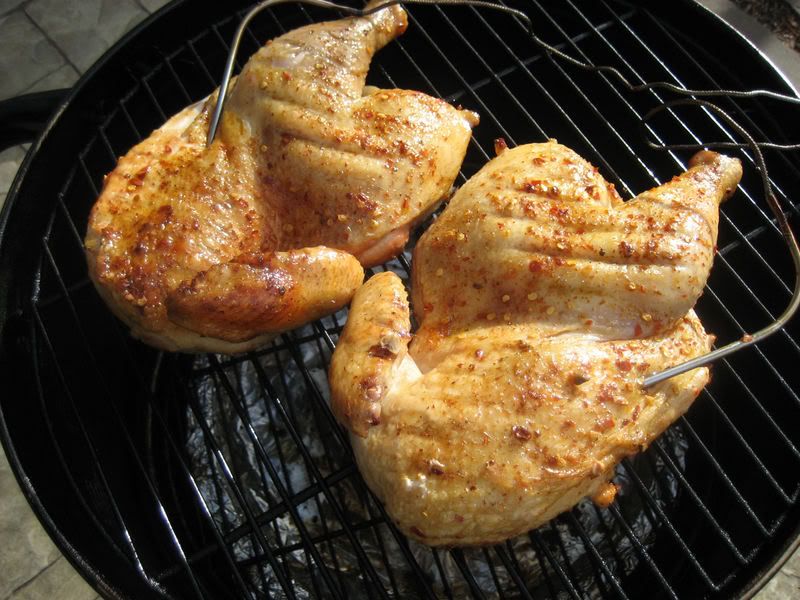 Once they hit that, I threw it on the gasser for some direct heat and to crsip up the skin: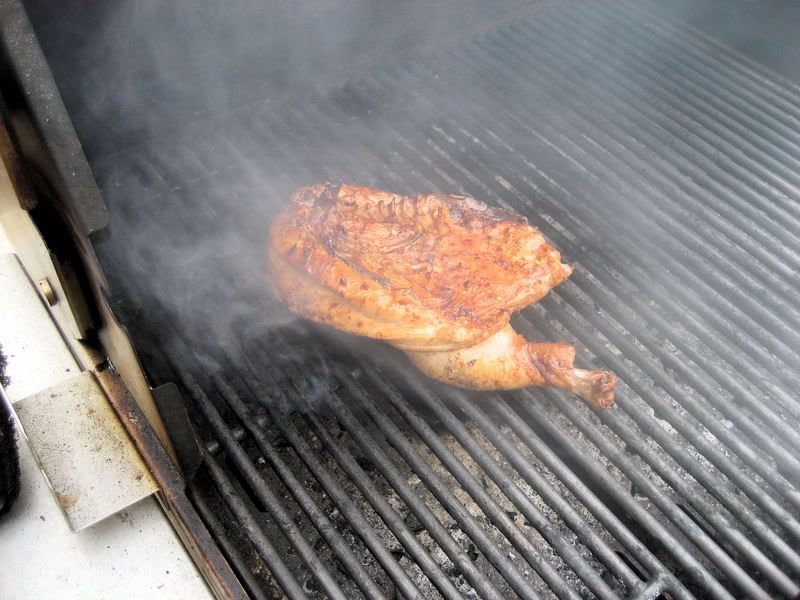 Then, we were done with the bird: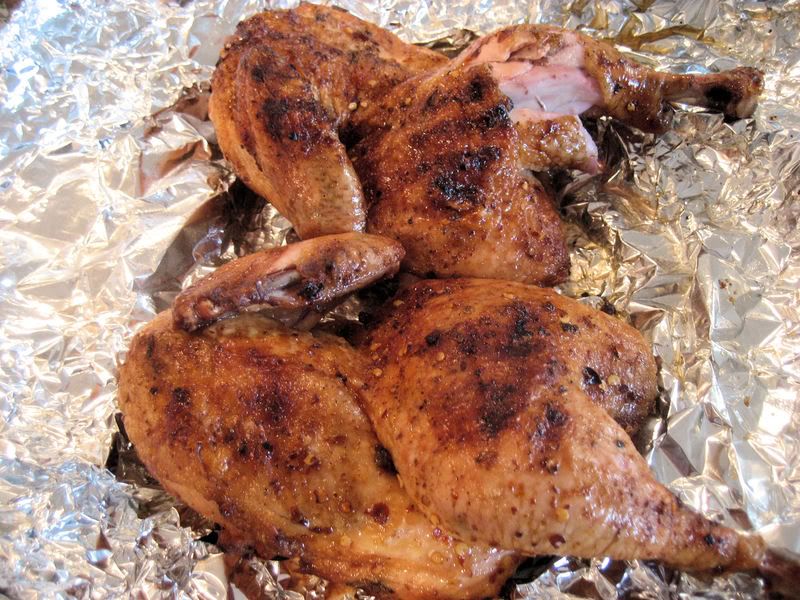 I then wrapped them in foil while I made some broth which consisted of 2 tbls of drippings, some lemon juice, honey and white wine.
It turned out great, very moist and tender. Will do it again for sure.