Flash inspired me to try a London Broil on the smoker. So, I started with a 3 lb steak I got for $1.49 a lb. Can't beat that.
I marinated it in Mojo for 4 hours.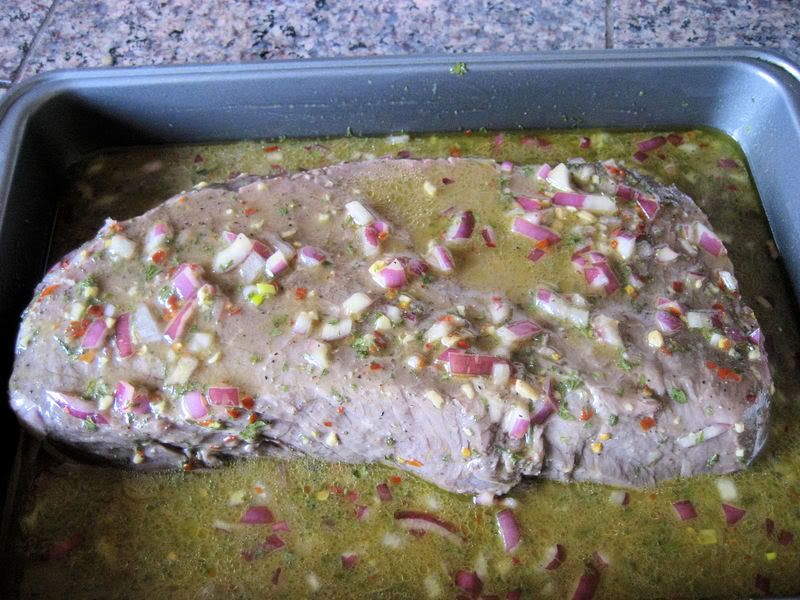 I also wanted to smoke some onions and mushrooms which we later sauteed: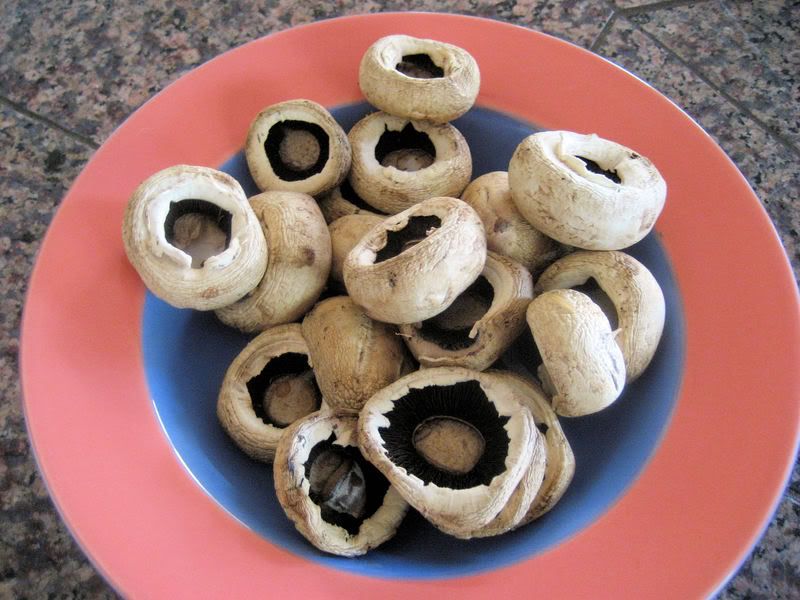 First, I seared the LB on the grill at 525 degrees for 2 minutes each side and then onto the smoker it went. Smoker was at 225 with apple wood.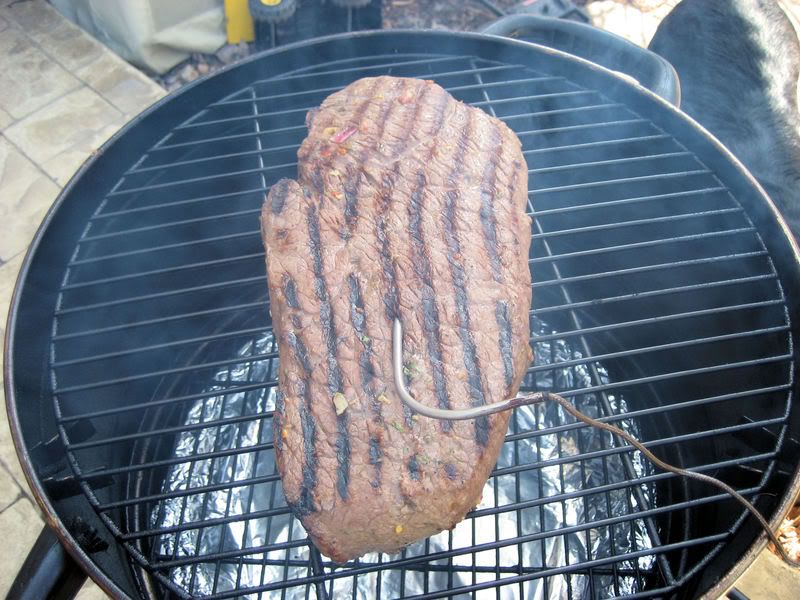 It finished in 2 and a half hours as I took the internal to 140, foiled it and left it in the cooler wrapped in a towel until we were ready to eat. It was very tender and juicy.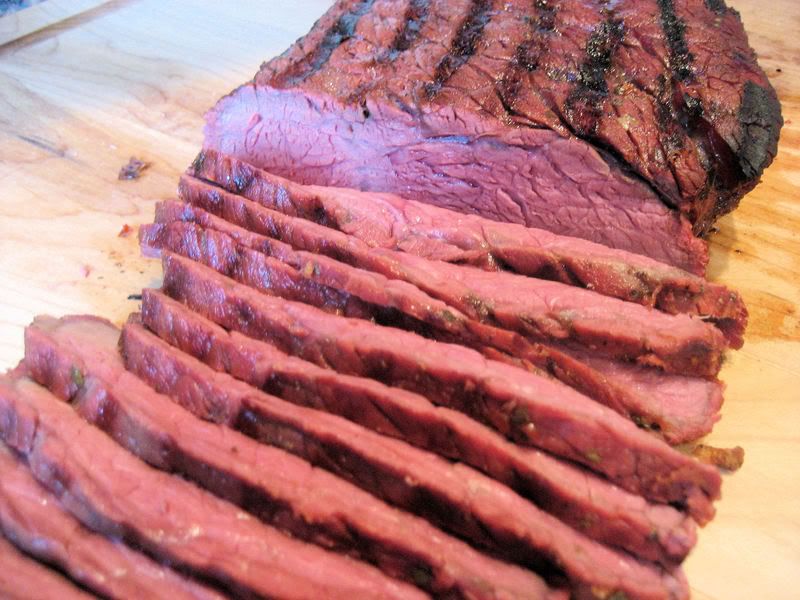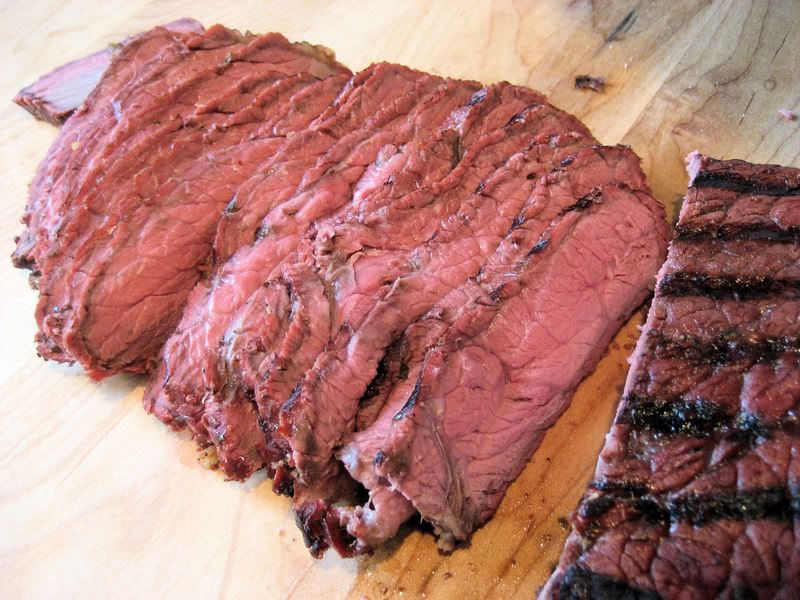 Lastly, we made this a surf and turf. Some Alaskan King Crab and finger potatoes to boot.