Been so busy this past week that didn't have time for a big smoke, so I did chicken legs and fish today.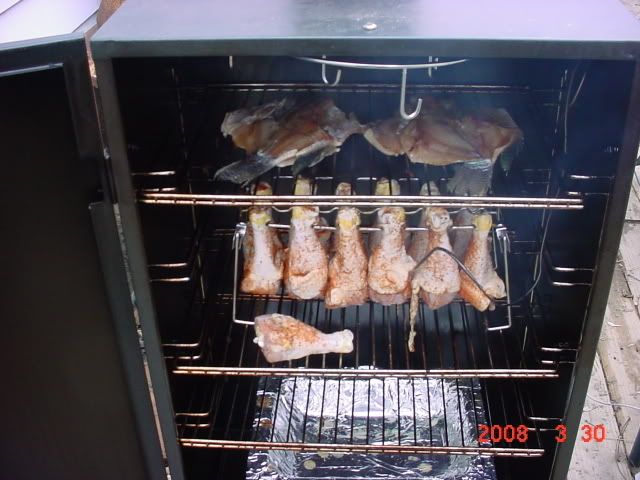 The start of the smoke.
About half way through the smoke.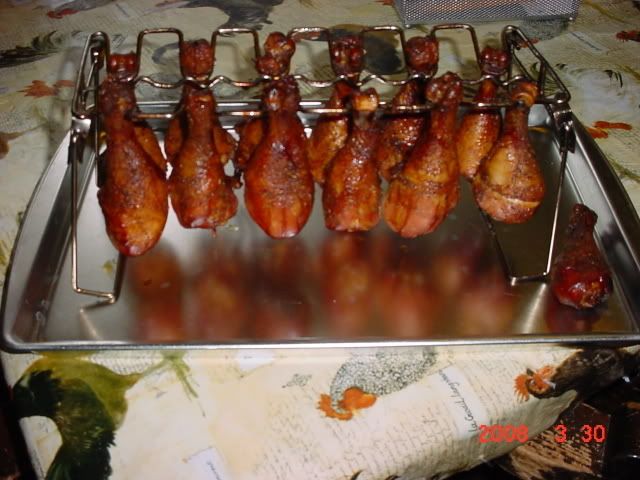 The finished legs. The fish Q-View is in the fish section.
They smell great, haven't tried one yet, let em cool down a bit.
You can see the new sausage lazy susan I installed this weekend in the top of the smoker. Tryin to get everything together for a batch of sausage.