As I mentioned in the "general discussion" thread "largest cook to date",
Today is a wonderful day to smoke brisket, beans, and pork butts.
The beans are not on yet, notr the fatties, but they will be soon enough.
The 20 lbs of brisket were rubbed up last night with Paul Kirk's famous brisket rub.
and all four 7 lb butts were rubbed with my usual butt rub(self made), and injected with my marinade.
Here is a pic of one of the briskets ready to get on the pit!
I planned on continuing my lil butt experiment, so I will be cooking 2 w/fat cap scored and up, and the other two w/fat cap down, not scored! They were all injected and rubbed identically.
Here the pigs and cows are mingling on the pit after about 2 hrs!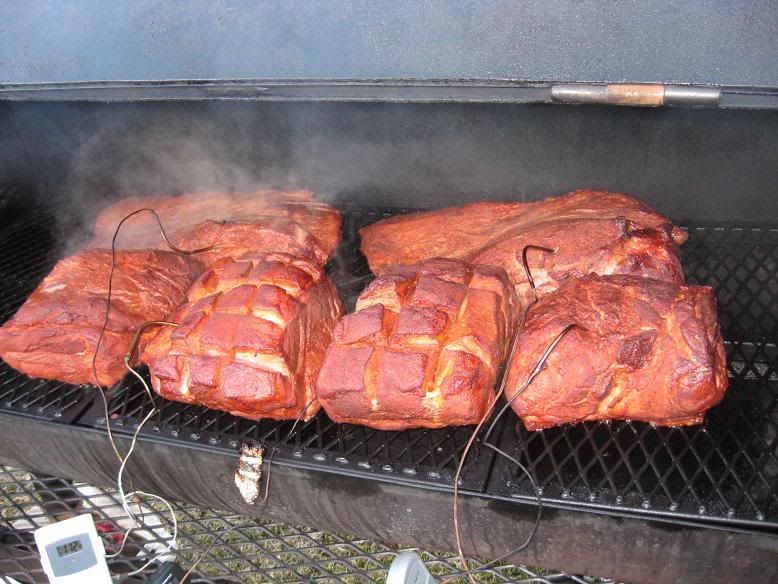 I will get some pics in a few hrs, after the fatties, and beans go in the warmer! The weather here today is awesome. Calm, sunny and it started around 25 degrees, but is supposed to get to mid 40's!
Cooker is running around 230-240, and I am using oak for fuel, with a few splits of hickory and cherry tossed in for flava!