Here's todays smoke: I did two whole chickens and a dozen turkey legs. The turkey legs are for the guys at work and finished them off with a Mahogany sauce. The chicken was excellent. Momma said it's the best thing I've done yet!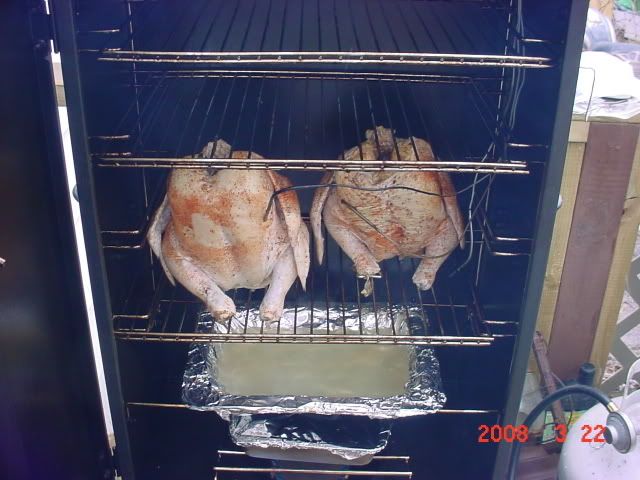 Here's the birds in the smoker after brine and rub.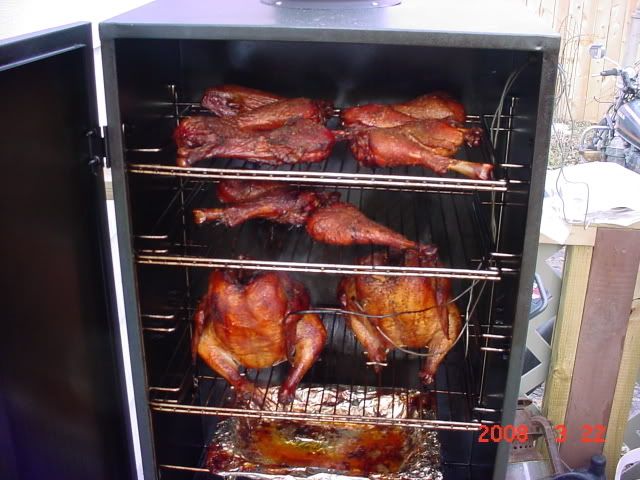 About 3/4ths of the way through the smoke! Oh, it was hard to wait!
Turkey legs coolin off a bit, then I added the Mahogany sauce, they better appreciate these, otherwise I'd eat em!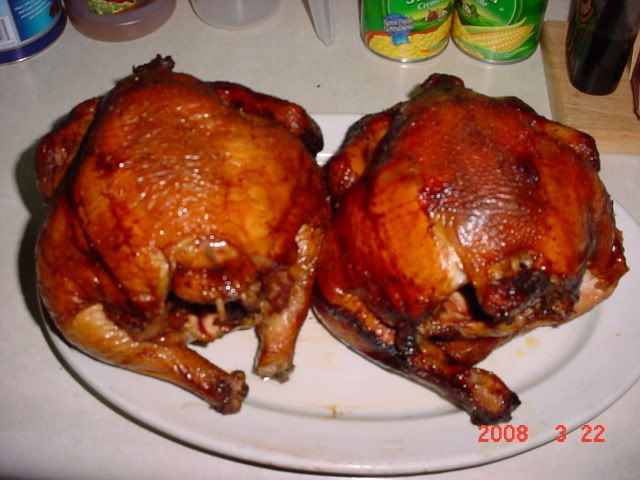 Here's the birds after a nice rest under aluminum foil, the house smelled o so good!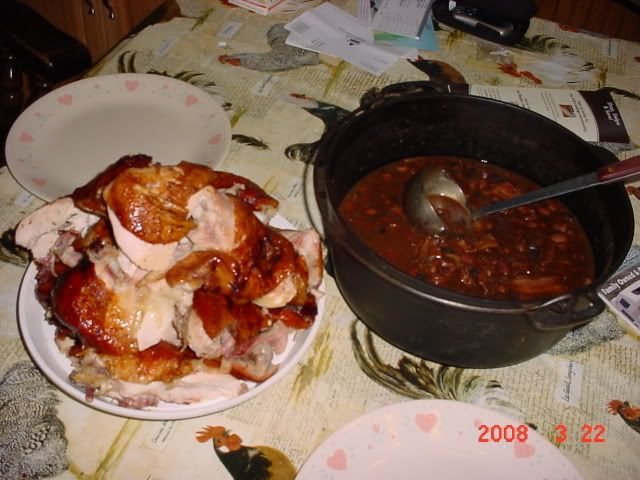 Here's the meal, the two birds ready to eat and a big dutch oven of my homemade baked beans! Supper was diffenatly a hit I think! Sure taseted good after a day spent cleanin carpets!
Got to try out the new Maverick wireless thermometer, bought it for monitoring the smoker temps while I'm busy doin other things, worked very well!