just did a propane mod to my ECB. trying it out for the first time with a pork shoulder. i figure thats the hardest thing to mess up on.
I started at 1 in the afternoon. I was having trouble getting the temp to steady. There was a gap between the propane pan and the bottom of the smoker, so i caulked it up with some strip of foil. (if anyone has an better ideas to seal up the gaps let me know. still need to be able to use the charcoal pan, so thats sort of an issue)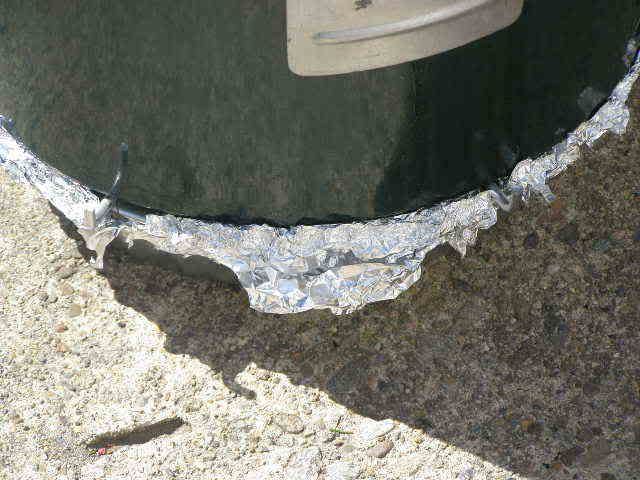 I got it lit and filled an empty half-gallon juice can with some chunks of mesquite. I covered the top with heavy duty aluminum foil to reduce flare ups. My problem with this is i could not pull the can out through the side door. I had to lift off the smoker and remove the can, which made all the foil i used to seal up the gaps fall out. This was frustrating.
I smoked until 140 degrees. I foiled at 160. I toweled and put in cooler at 195 for about 90 minutes
got all my pulling tools ready
i had to rip a piece of the bark off, just to taste. I mean, 12.5 hours, i needed some gratification after all that.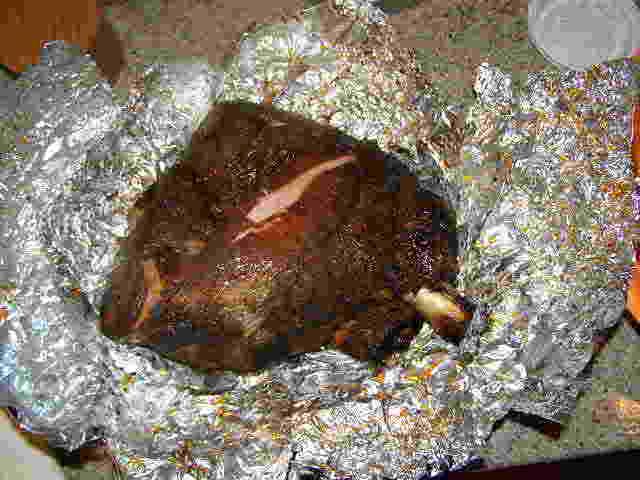 The bones pulled right out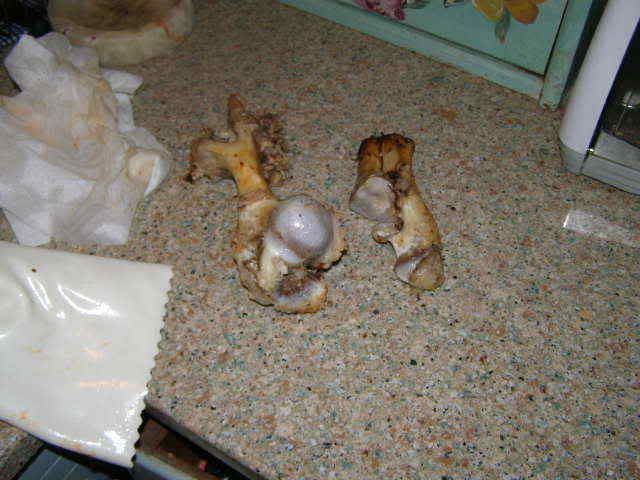 Threw a little finishing sauce on and it was done