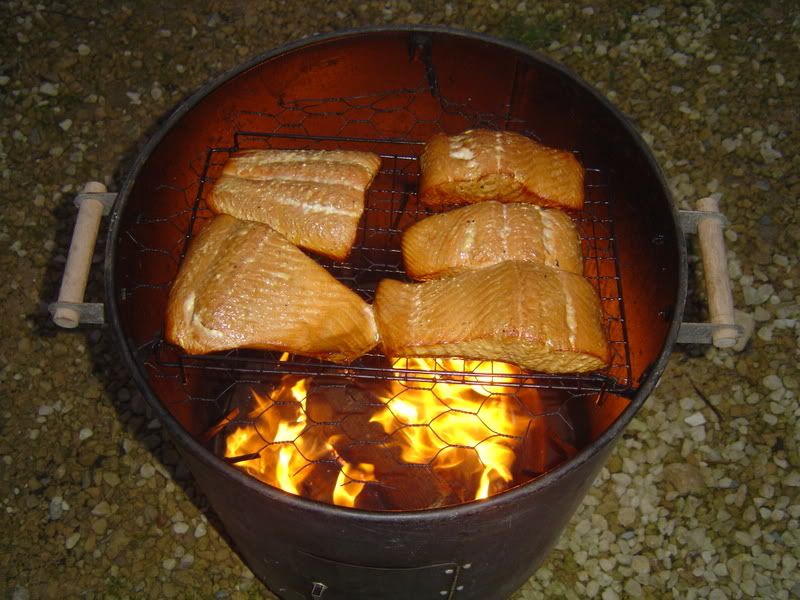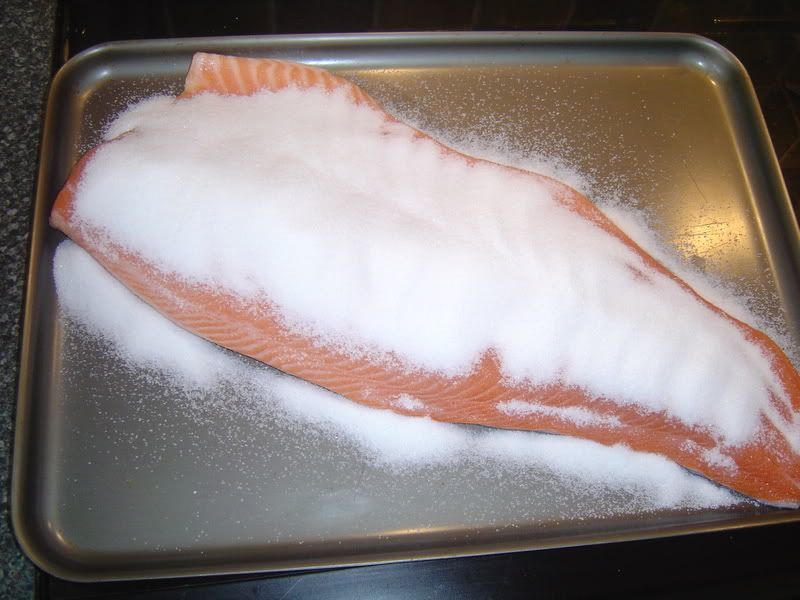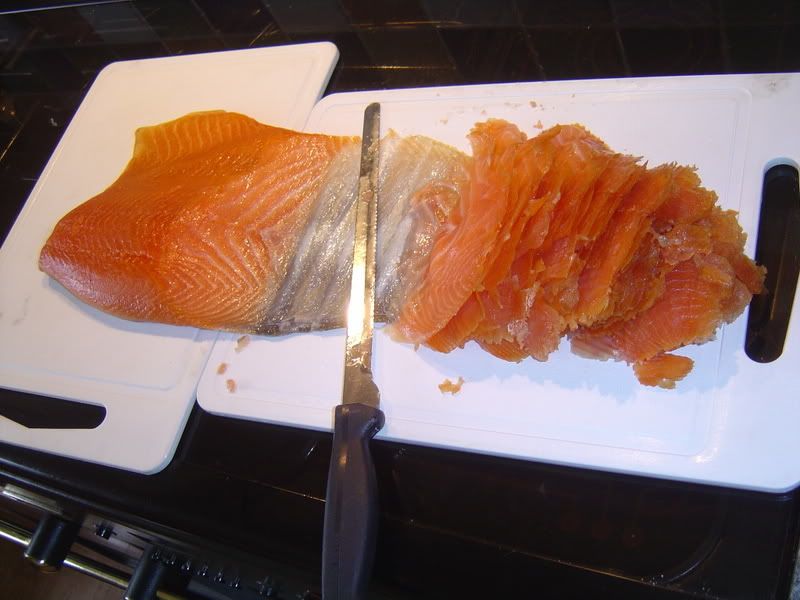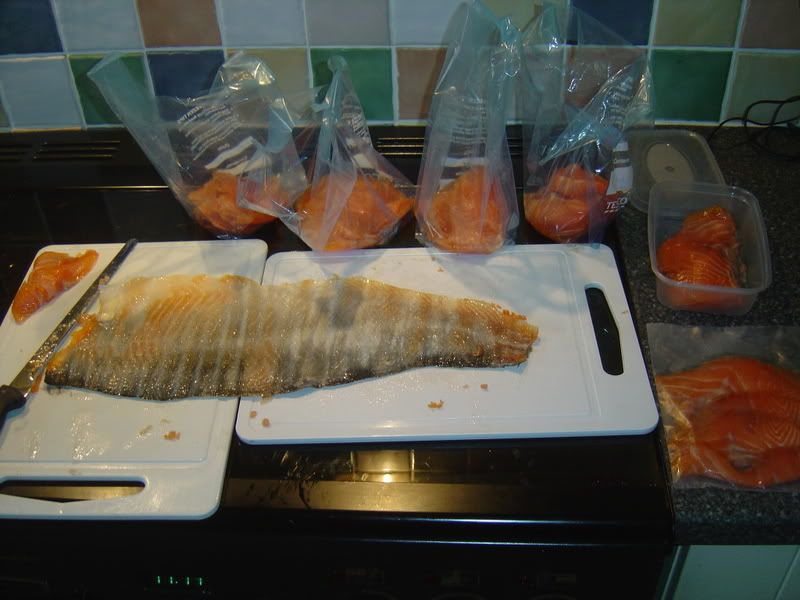 Hi All,
I know how much you all love Q-views so heres mine.
Just finished this salmon as it was on half price offer $26( i know its megger bucks but that's what we have to pay over here)
I cut up & cold smoked one side for 6 hours, then hot oak smoked for 15 mins. Hoped to make oak smoke more intense by cold smoking first. (not sure if it did?
No rubs just as it comes.
The other salmon side covered with 50/50 salt-sugar & left in fridge for 12h. Then washed in cold water, air dried, then cold smoked with oak sawdust for 12h. Just had a few slices with scramble eggs for breakfast Great!
This is how i have smoked salmon for a few years now. It always tastes great & now i have discovered this forum hope i can improve with some of your comments.
I will have to get one of those thermometers as i have always cooked on time & gut feeling. One thing i have learned from this forum is that its temp that controls when things are ready, especially in poultry.
Just got a commercial oven that i will convert to a hot smoker using the cold smoker burner (in photo)
You are all very luck to have so many outlets that sell so much smoking equipment. I have been looking for onion salt over here for the past 2 week with no luck yet?
Forecast snow here for Easter weekend, ideal for cold smoking??
I await your comment's, please be gentle with me
fenman