Got some thick pork chops with a rub. I plan on grilling them over charcoal and wood chips. They have a rub on with an asian chile dusting. Got them on with a handful of mesquite chips on the coals.
The chips produced a nice bit of smoke.
After the chops finished I threw on some portabello mushrooms, asparagus, and some assorted chiles.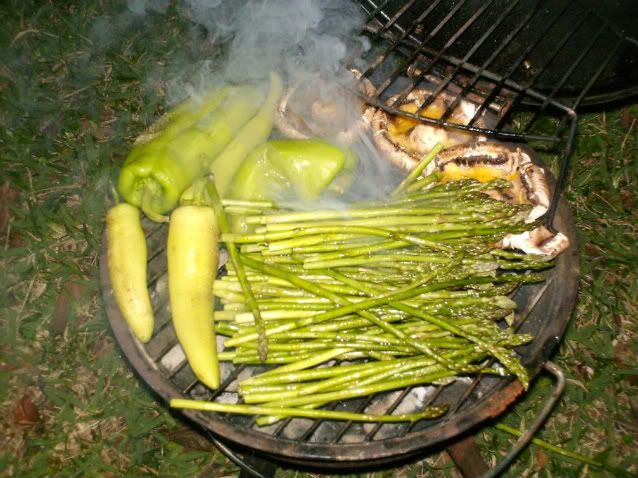 Even the veggies got a taste of the thin blue...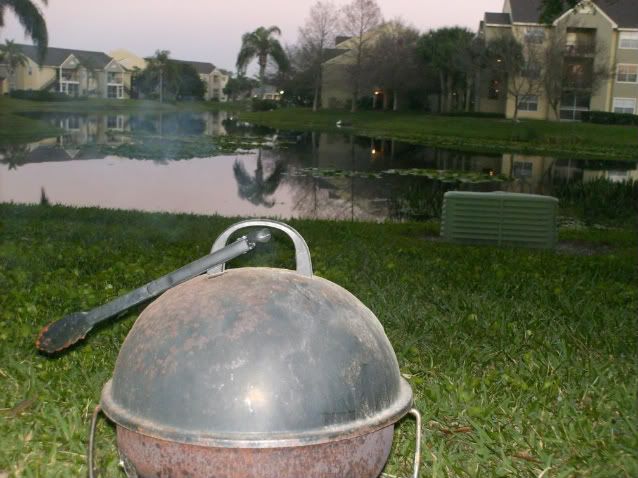 A tasty plate full of good flavor!
This meal capped off an incredible day of fishing and hanging with friends. Here I am hooked into a nice redfish.
The catch.
Later on we found some trout.
After we were done fishing everyone met up at the park for a nice cookout and good conversation. Even the wildlife enjoyed our presence.