While I was shoppin for the new smoker, I found one that had a stack that I really liked, it was more dollars then momma had alloted for the new toy, so, I settled on the GOSM and decided I could add my own stack cheap and easily. Here are some pics of the project to date.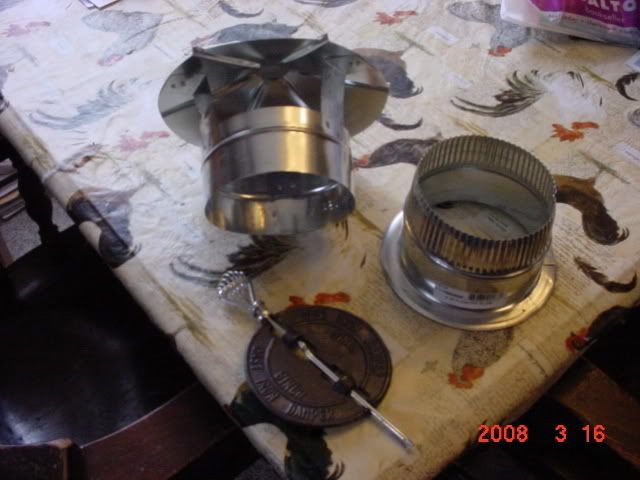 This is the 6 inch rain cap, 6 inch flowtite fitting, the 6 inch damper and not pictured is 8 inchs of 6 inch pipe. All is being painted with black high heat paint to match the smoker. The 6 inch damper is to close the stack at the end of the smoke and keep the critters out of my smoker! The flowtight fitting has a flange all around the base which makes it really easy to mount to the top of the smoker with four self tapping screws.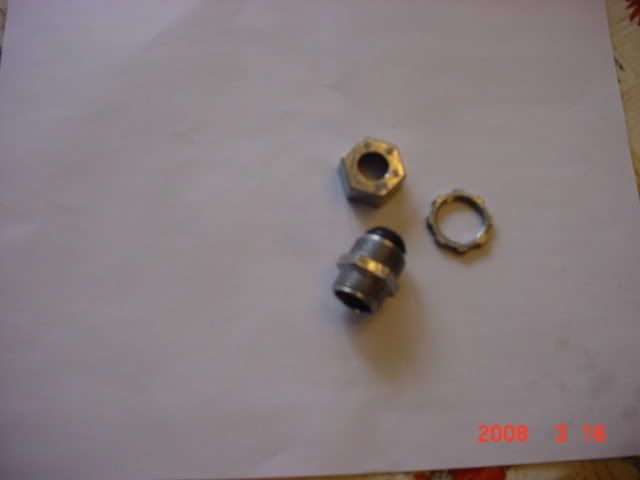 This is the 1/2 inch UF Water Tight Connector I am putting in the side of the cabinet to run my temperature probes through. I drilled out the rubber grommet to the size of the hole in the cap and my probes will easily fit through thus not having to worry about them getting pinched in the door.
I will hopefully be able to install everything after work tomorrow night, will post the final pics then.