When I cook brisket, I usually do more than enough so we have leftovers. I slice it and vacuum pack it. Then, into the freezer it goes until another day which is usually pretty soon.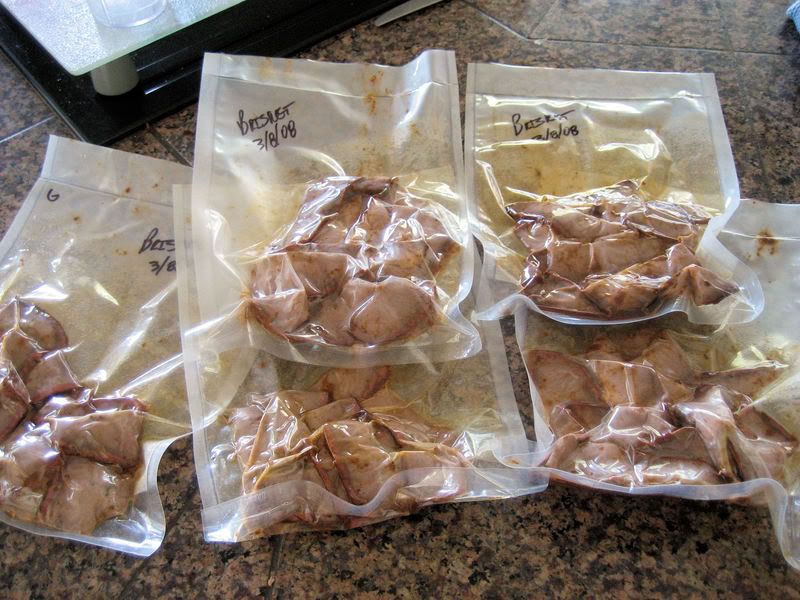 One of our favorite recipes is an Asian Stir fry I developed with brisket. Here's the recipe and it's very healthy to boot which is a way to earn more time eatting fattys I guess.
Rice noodles (broken), 6 oz or:
4 portions of regular spaghetti (about 8 oz uncooked)
Thin sliced Italian Brisket- home done
1/8 teaspoon red pepper flakes
3 garlic cloves, minced
1/2 onion, diced
1/4 to 1/2 head of Napa cabbage, shredded
2 tablespoons of regular soy sauce
2 tablespoons of Lizano Salsa
Cook spaghetti, drain and set aside. While it is cooking, pull or cut brisket into 1 inch squares. Lightly coat a decent sized skillet with roasted red pepper oil or extra virgin olive oil. Over medium heat, stir fry pepper flakes, onion, and garlic for a minute.
Add the brisket and the cabbage and mix well. Heat until warm, approximately 2-3 minutes so that cabbage is tender crisp.
Add spaghetti to skillet, soy sauce and lizano salsa and heat medium low stirring to mix. Once warm and spaghetti blended, then it's ready to serve. A very healthy and good dish!! Sriracha Hot Chili Sauce on the table to finish.
Here's what the difference is with the noodles, Rice Noodles (my favorite):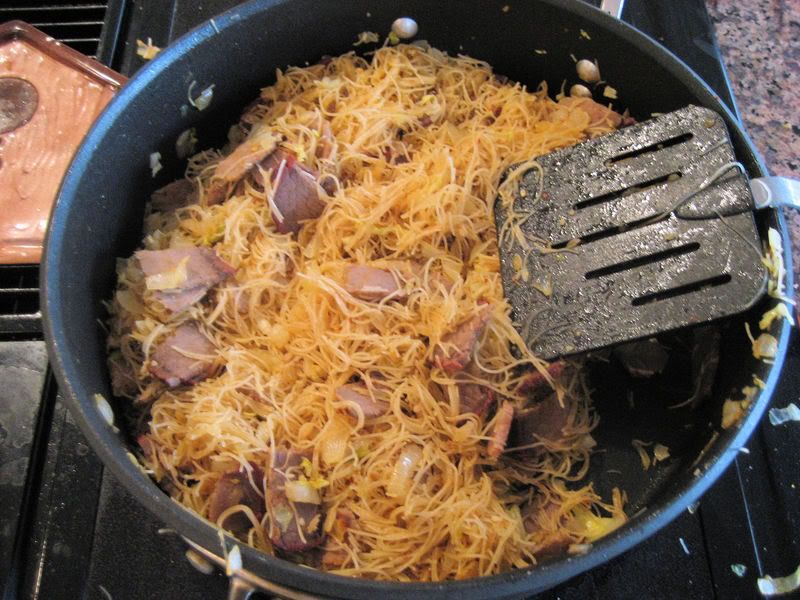 and Spaghetti, the kids favorite: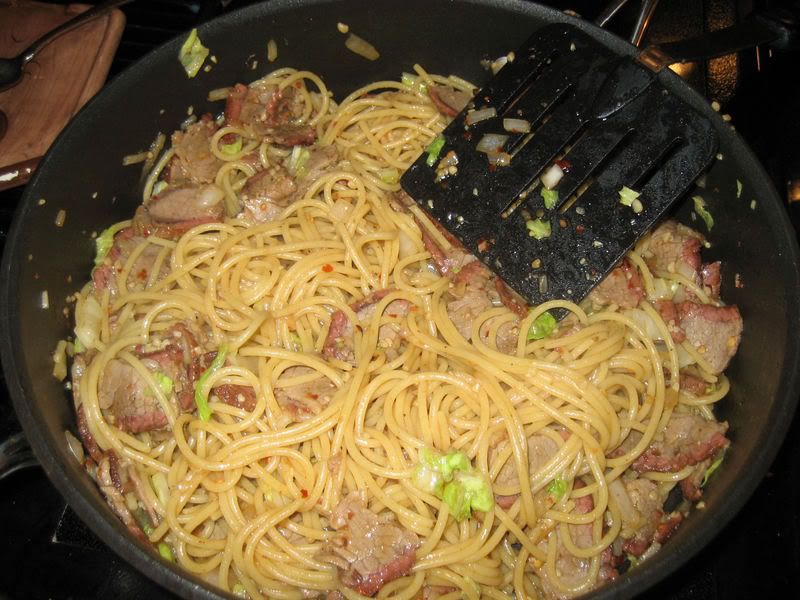 Give it a shot as it has become one of our all time favorites around here.