Actually had some decent Q while on vacation. They seem to know how to cook pork but the beef left a lot to be desired. But first this is the dump we had to endure for the week.
This is a shot of the BBQ ribs as prepared at the Chinese style restaurant. Don't let the portion fool you as it was all inclusive and they kept bringing more. Bones pulled out of the meat but still good bite and smoked flavored. I was pleasantly surprised.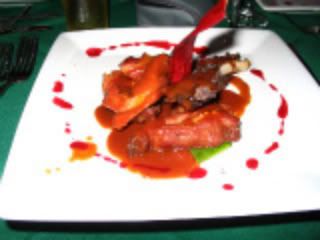 Presidente beer wasn't bad either. Great to be back home and ready to smoke something even if it's my shorts!