I injected the bird with a Garlic, Herb marinade the night before and used the rest to marinade the turkey over night. (12 lb turkey)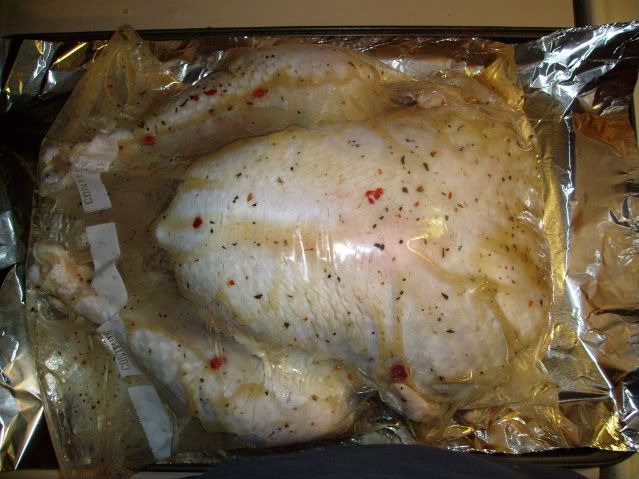 I also rubbed a little cajun seasoning on before it hit the smoker! It kinda looked like a fat Batman turkey.
Beautiful 60 degree day
I cooked the turkey at 300 degrees for about 6 hrs and mopped it with some beer and leftover marinade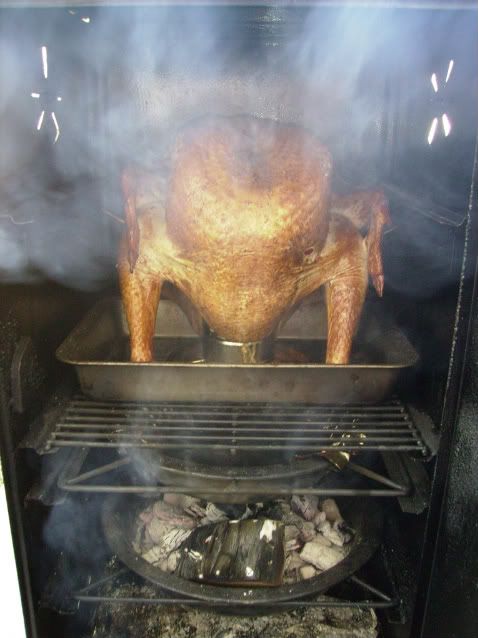 It turned out a little darker than I wanted (Looks more like Batman), but man it tasted amazing!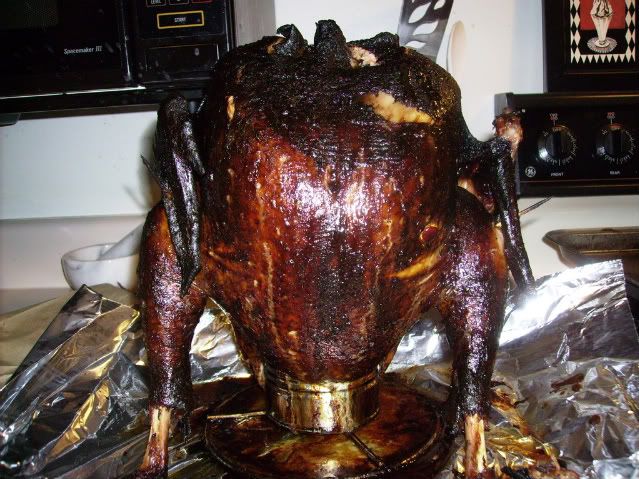 Thanksgiving in March!