Smokin' up some country ribs (thanks to those here that helped) and some of Dutch's Wicked Beans. Smell good and looking forward to digging in to these.
These are my first Q-view hope they work. I didn't relize my smoker was sitting so out of level until I saw the pic of the beans.
Ready for the smoker.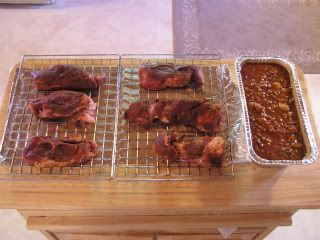 In the smoker and ready to go.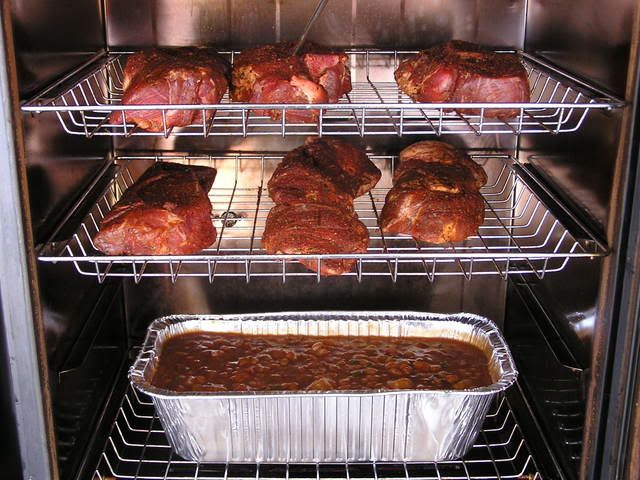 Two hours on and first spritz.