Whew! I finally got to my bacon projects. To start off with, I picked up a big Pork loin from Costco, along with a new Foodsaver Vacuum sealer. I lopped the loin in half, gave it a coat of Tenderquick, sugar and my spicy sweet rub and then vacuum sealed it.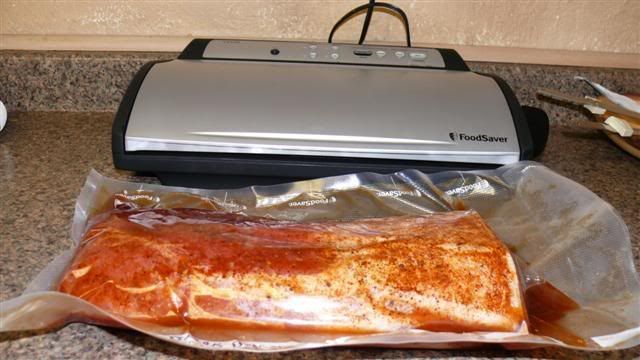 Into the fridge it went for 6 days. I pulled it out on day 6, and soaked it for an hour or so, changed the water, and soaked it for another two.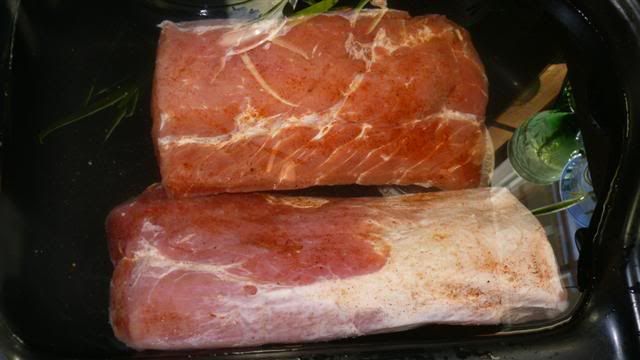 Next, I dried it off, and tied it up with butcher string to get a decent shape out of it then gave it a thorough dusting of my spicy sweet rub.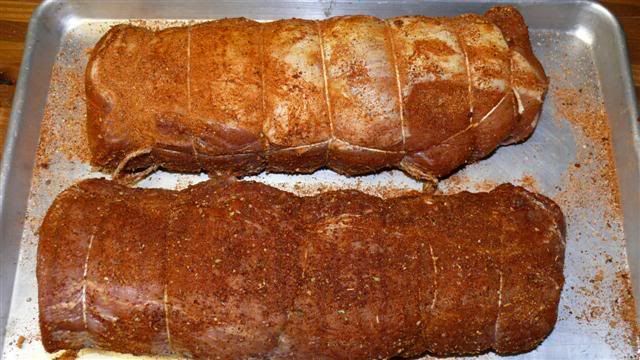 After that, it was ready for the smoker. I figured this would be a good batch to initiate the big freezer conversion. It's not complete yet, still need to cut an access door for easy chip adding and temp adjustment. I pulled all the plastic out, and lined the insulated top with aluminum sheeting. Had some scratched up stuff left over from aircraft wings, so it volunteered for the job. I also removed the rubber gasket, and relocated it on the very outskirt of the freezer door so I could still get a seal, but not in the food zone. Seems to work great, but I'll replace it with a more permanent solution soon.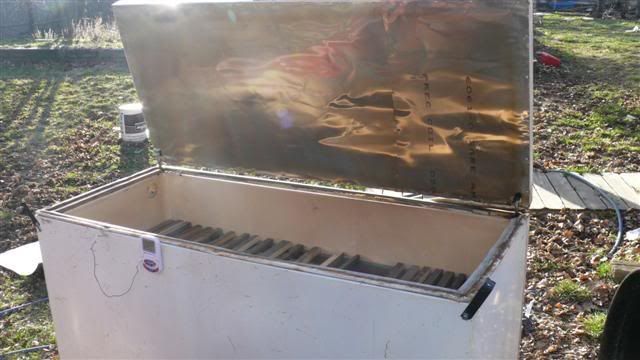 I gotta say, I'm impressed with the insulating properties and smoke flow I got away with on this thing.
After a nice steady 200 degree smoke to 160 internal, I pulled it out.
Holy cow, the vacuum sealer added sooo much flavor to this bacon. I've done this before and always had good results, but man o man what a difference. I'm convinced! Into the packages it goes.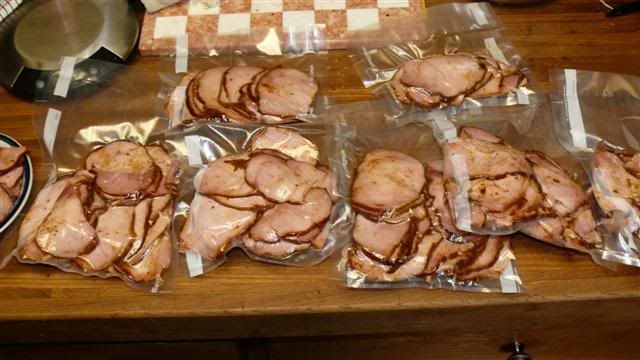 BUCKBOARD BACON continued in part 2....