On a thread I had a week or two ago,
http://www.smokingmeatforums.com/for...ad.php?t=14461
,
This question came up: "i tried to inject italian dressing in a turkey once. i couldnt get it to suck it up, or squirt it out because the spices in the dressing were to big for the injector needle. any suggestions on how you pulled it off?"
Well, I thought about a way to make it easier and this is what I did today. I took a strainer like you would use for pasta or such and simply poured the bottle of Italian dressing into the strainer and let it drain into a bowl. Once done, it's simple to get the dressing into an injector and then into the meat of choice. No clogging problems what so ever.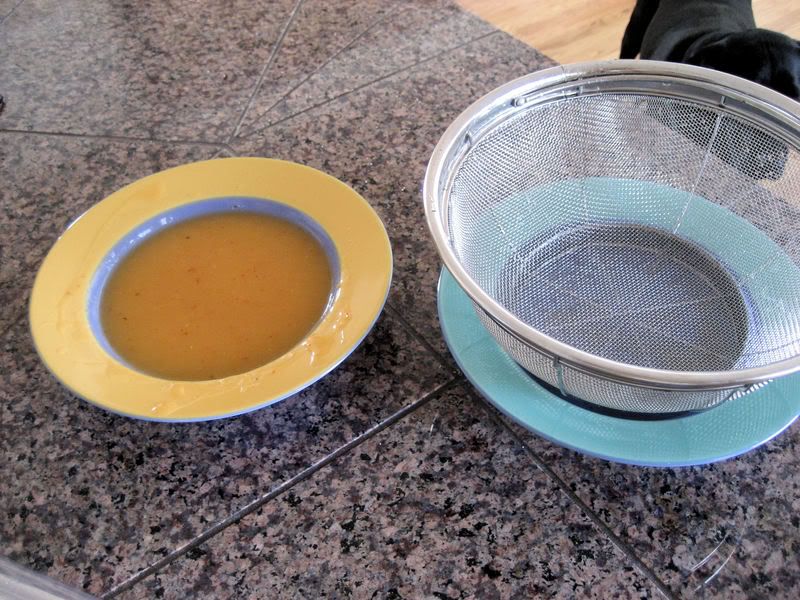 I simply emptied the strainer seeds/spices into the marinating pan and then poured the rest in after I was done injecting. Sorry, the picture above was taken after the fact but you get the point. However, this goes on tomorrow morning: