Figured I'd try something new with an end game in mind. Marinated and Injected (forgot that at first=edit) these 2 small flats in Italian dressing for 18-hours.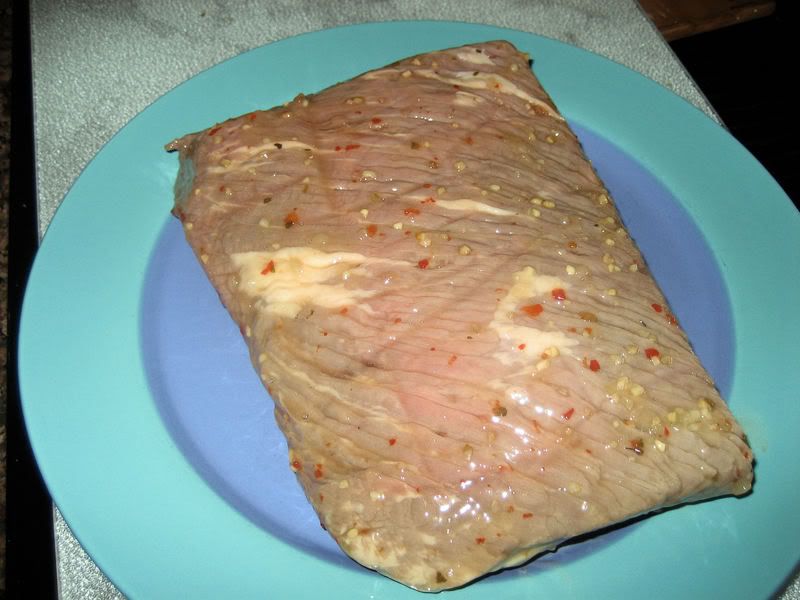 Then, I used Jeff's Rub on them: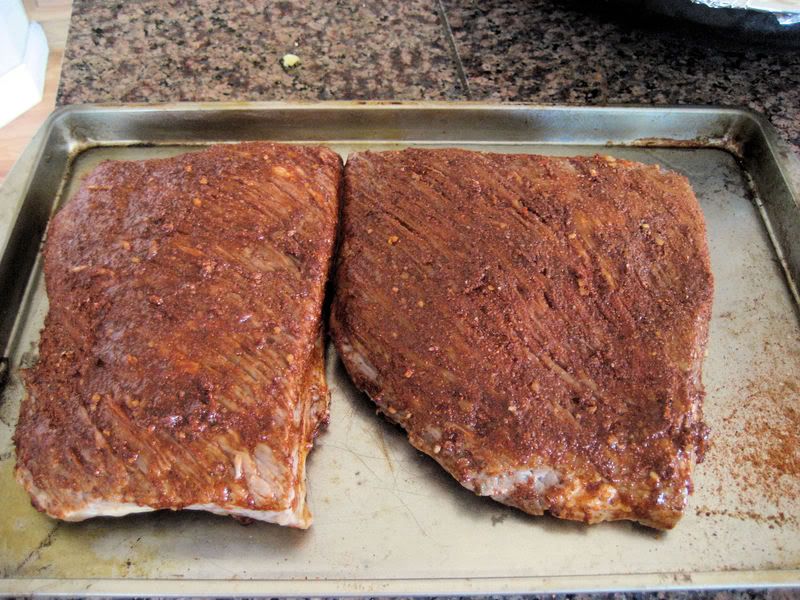 And finally, I put them on a rack in a pan with chopped onions,
cauliflower, carrots and more Italian dressing.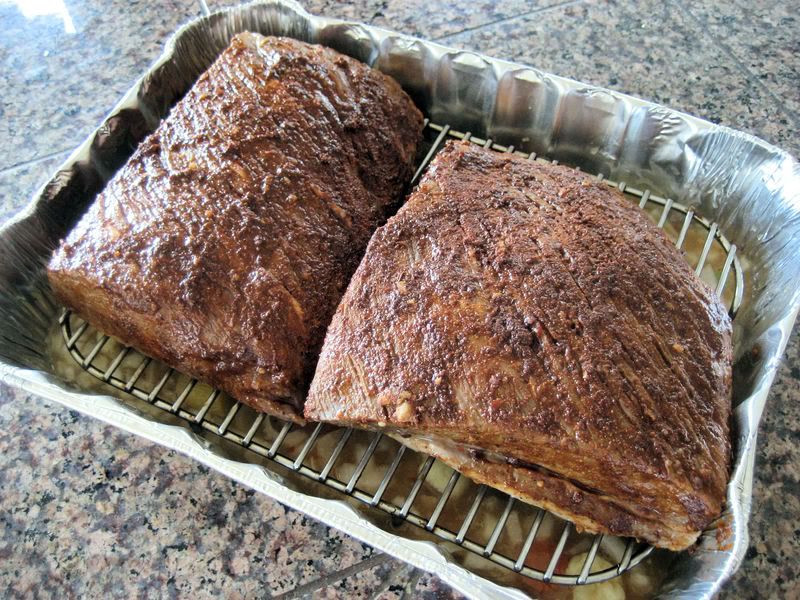 I'll take these to 150 and then remove them and foil. At that point, I'll finish them to 185 and then do a thin slice on them. At this point, they have been on for 6 hours at 230 and I'm at 140 internal so we're taking this slooooooow. It will be worth it.
Once that is done, the slices go.......well, when we get to that part tomorrow, I'll update with pictures.